We offer the finest private drivers and guides throughout Italy to ensure a seamless experience from the beginning to the end of your trip, with highly trained art historians who are family-friendly for the needs of your entire party.
Memorable experience

Absolute Italy, Laura Newman and her team have been an invaluable travel resource for my wife and I, along with our friends, as we have traveled throughout Italy for the past 10 years. They have helped us plan and enjoy numerous amazing experiences from the time we landed until we departed. Their knowledge of along with their longstanding relationships throughout Italy combined with their experience, attention to detail, level of personal and professional service make them our automatic go to with confidence every time we start to plan our next Italian excursion. They truly are the best of the best when it comes to making your travel experience throughout Italy seamless, special, memorable and custom tailored to your personal desires and preferences.
You made me look like a rock star!

The clients checked in with me today and seriously thought there was a mix up due to the high level of service and status they have been shown.
They are blown away and LOVED their Rome guide. They can't get over the VIP Airport service and are just loving every second.
Outstanding, impeccable service

This is just to thank Absolute Italy  for the outstanding, impeccable service we enjoyed throughout our trip to Italy.
All the rides were precisely on time, cars were sparkling clean, very comfortable, and all drivers and assistants were impressively professional,
courteous and helpful.
You truly made the trip exceptional!

Your suggestion to have a driver from Como to Verona to Venice was a wonderful idea.  With someone to help lift and transfer suitcases, it made things so easy for us.   Our guide in Verona was excellent. She knew her history and gave us a wonderful perspective with our limited time there.

Verona was great and then our transfer to our Venetian hotel went very smoothly easily.  Absolute Italy again made things very easy.  The ability to skip the long lines combined with their historical dialogue made everything more meaningful.  I was nervous about "doing" the islands on a Sunday but with the guide everything went well.  We had a behind the scene tour of a glass factory and saw a master glass blower creating a new piece and then we had an exciting opportunity to buy!!!  Murano is so colorful – unfortunately, lacemaking is a dying art.  It was a good day!
Our areas of specialty include private tours & transfers in Florence, Milan, Rome, Tuscany, Amalfi Coast and Capri, Venice, Portofino, Livorno, Naples, Sorrento, Civitavecchia. We also manage numerous luxury villa rentals in Tuscany and Umbria as well as apartments in Florence. Please call or email us for a custom itinerary created just for you.
Absolute Italy – Via Maggio 35 50125 Firenze Italy
(39) 055-212877 | info@absoluteitaly.it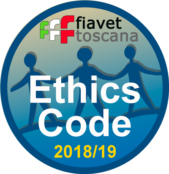 Fiavet Toscana Ethics Code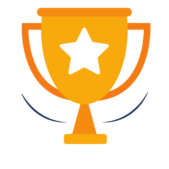 Vatican & Colosseum Accredited Tour Operator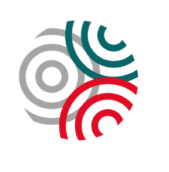 City of Florence Tour Operator