Naples & Amalfi Coast Private Transfers
Travel in style in your own private vehicle to your destination in comfort and safety. Most vehicles used for transfers are Mercedes E-class, V-class & 16 seat minibuses. We have sedans for 1-2 guests, compact minivans for 3-5 guests and minivans for 6-7 guests for each of the locations below.  We are happy to suggest fun stops for sightseeing during transfers with further destinations.
We now offer luxury Private Speedboat transfers for those guests who prefer not to use the public ferry to/from Capri:
Naples to Capri  |  Sorrento to Capri  |  Positano to Capri  |  Amalfi to Capri
Max 6 guests per boat, custom pricing available for larger parties. Porterage on the Island of Capri is not included and is usually handled by the individual hotel.
NEW! VIP Capri Transfer with Assistance
Transferring to Capri by ferry can be a daunting task with your luggage, so let us handle all of the details when you are met at the Naples or Sorrento port by your VIP assistant and accompanied by ferry over to the island of Capri where your luggage will be transferred up to your Capri or Anacapri hotel, and you will proceed with your assistant in one of the islands specially-designed taxis to your hotel.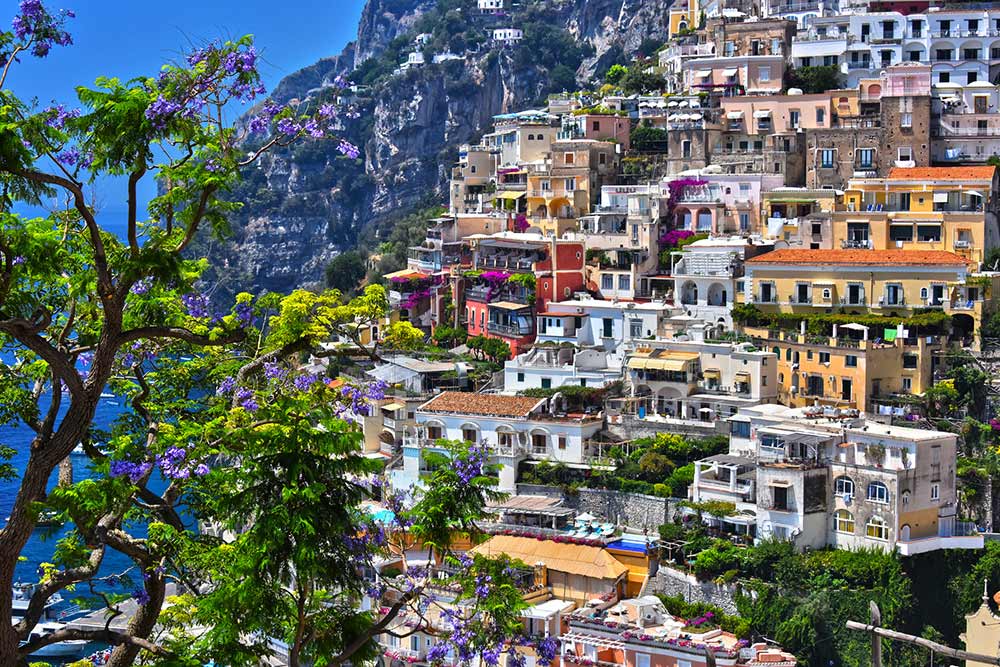 Pompeii and the Amalfi Coast (8 hours)
Explore the historic city that was immersed during the eruption of Mt. Vesuvius in 79 A.D. Here, glimpses of daily life can still be seen among Pompeii's archaeological ruins. Stop for lunch (to be paid separately) and then proceed to the coast for breathtaking views of this world-famous coast line and tour the scenic towns of Sorrento and Positano.
This service can be customized to exclude Pompeii and have more time touring the towns on the Coast upon request.
Solo Pompeii (4 hours)
Your expert guide will await your arrival at the entrance to Pompeii's archaeological site for an in-depth look at the historic city that was immersed in the eruption of Mt. Vesuvius in 79 A.D. Discover what the excavations have revealed about the daily life in Pompeii and view the sculptures and art that have survived the damage caused by the volcanic eruption.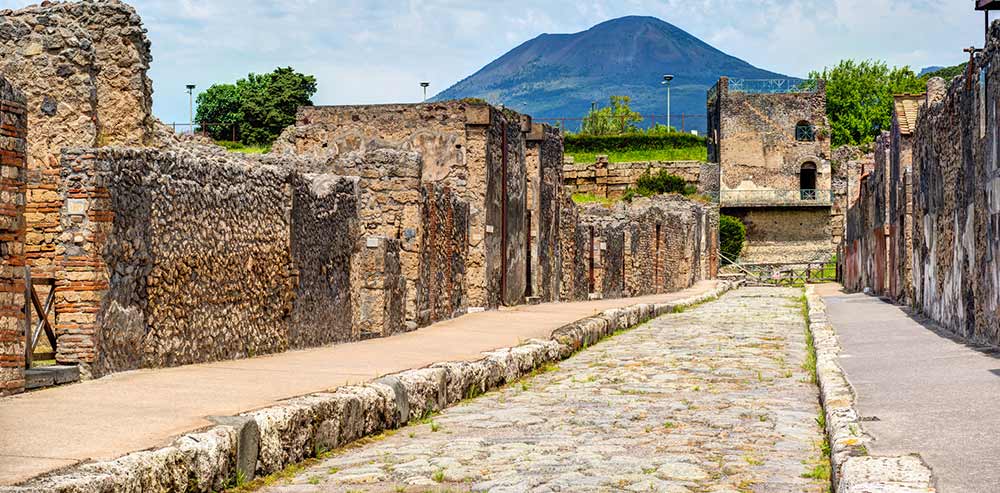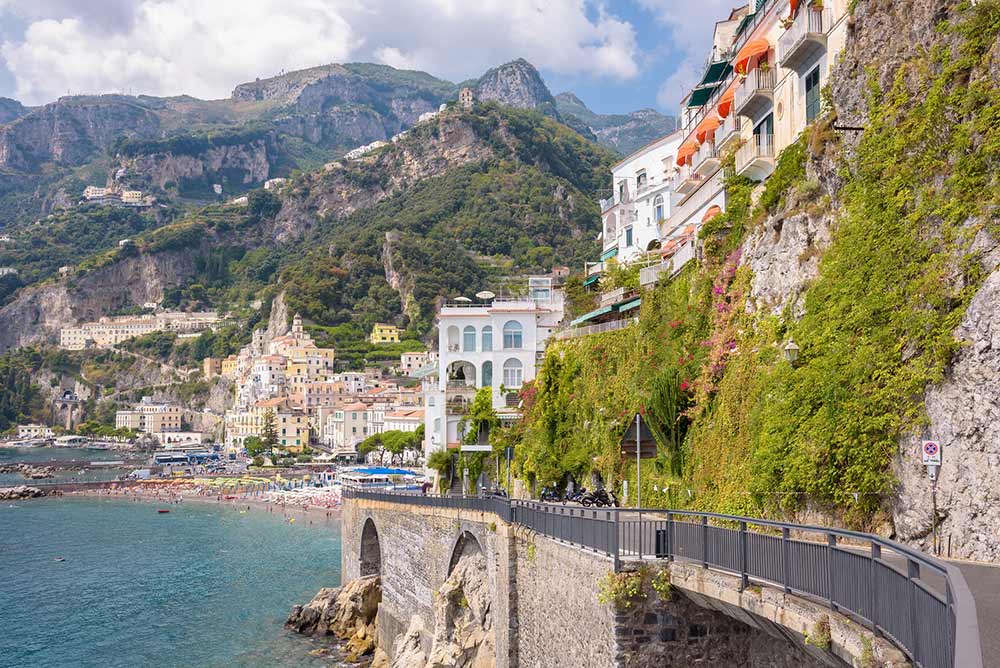 Amalfi Coast/Pompeii Driver Service from Naples (8 hours)
Enjoy a full day exploring the towns along the Amalfi Coast in your private car with English speaking driver (no guide included). Or, as an alternative, choose the Pompeii/Amalfi Coast option and visit the archaeological ruins of Pompeii (expert guided tour is optional) as well as two cities of your choice on the Amalfi Coast. Depart at 9:00 a.m. from your hotel for this self guided tour that includes a stop for lunch (to be paid separately).
A Day in Capri (6 hours)
Your expert guide will meet you at the port of Capri at 10:00 a.m. where you will take a private boat (a traditional Caprese Gozzo) to circumnavigate the island and have a chance to view the famous grottoes – the Blue Grotto*, the White Grotto and the Faraglioni Rock Formations. Then take the funicular from Marina Grande up to Capri and walk to the Gardens of Caesar Augustus or the Punta Tragara. Other alternatives include the following: a challenging walk to the Villa Jovis to visit the ruins of Tiberius' most important imperial villa; a visit to Villa San Michele with its beautiful gardens and museum; or a ride on the chair lift to the highest point of the island. Private taxi service is included for those who prefer not to walk. There will be time for lunch (to be paid separately) and for relaxing in Capri's famous main square. Return by private taxi back to the port. Tour includes guide, private boat tour, funicular tickets, taxi transportation as noted and either entry fees to Villa San Michele or the chair lift to Monte Solaro. Blue Grotto entrance is contingent upon prevailing tides.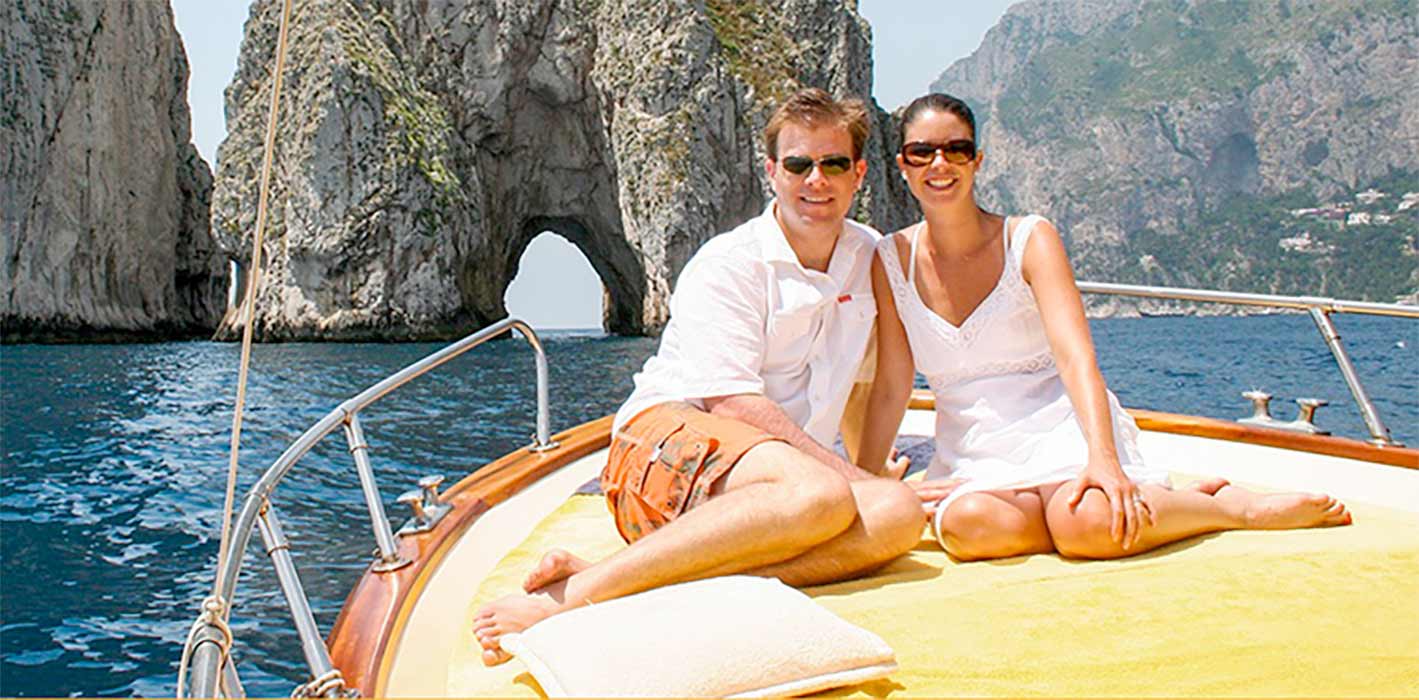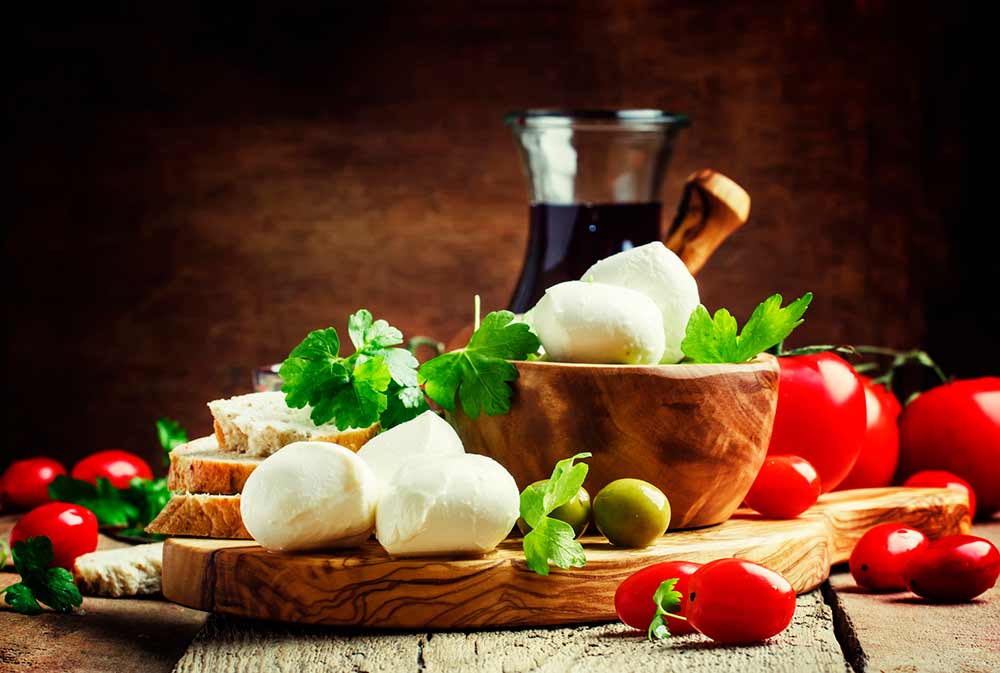 Amalfi Coast Gastronomic Tour with Tastings (8 hours)
Enjoy the delights of the gastronomic specialties of the Amalfi Coast during this exploration of the highlights of the finest cheeses, wines and olive oil produced in the area. Start with a visit to a mozzarella cheese making workshop where you will have a visit with expert and learn all about the process of cheese making, then proceed to the tasting room for a sampling of the various types of freshly-made cheeses, accompanied by fresh breads. Your next stop will be at an Amalfi Coast winery, where the resident expert will accompany you on a tour of the vineyard followed by a tasting of their red and white wines paired with bruschetta bread with Extra Virgin Olive Oil, seasonal vegetables, cold cuts, cheeses and finally a dessert wine. End the tour with a stop in an authentic coffee bar for an afternoon espresso, just like the Italians do every day!
Includes English speaking driver and all of the above tastings and guided visits. Not available on Sundays.
Amalfi Coast Cooking Lessons (Small Group) (3 hours)
Learn the secrets of the delicious local dishes in this hands-on class in a professional cooking school in Sorrento that offers a fun opportunity to learn about Southern Italian cuisine. A three-hour cooking lesson in English focuses on the traditional recipes of the Mediterranean region and Neapolitan specialties, with a particular emphasis on handmade pasta, local sauces, fresh fish and desserts. Work alongside an expert chef preparing delicious, genuine Italian fare. Then sit down to enjoy the lunch you have prepared, accompanied by specially chosen wines. Your apron and shopping bag are handy souvenirs, and the school's courtesy recipe cards will enable you to reproduce your Amalfi Coast menu for friends when you return home! Class begins at 10:00 a.m.
Children 9 years and under are free with 2 paying participants. Transportation RT from a Sorrento Meeting Point can be added for an extra cost. Classes are confirmed with a minimum of 4 participants. Private Lessons can be quoted upon request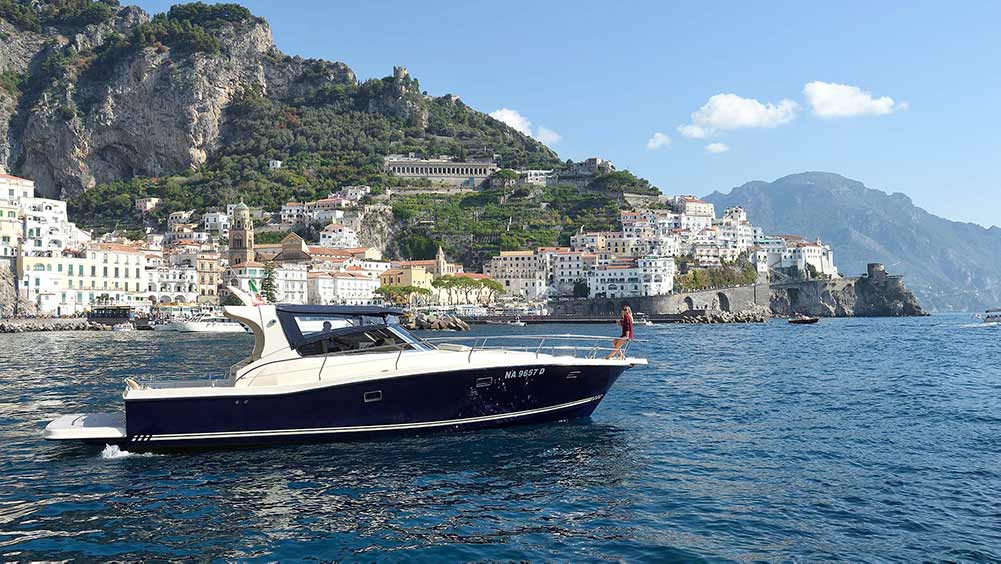 Amalfi Coast Private Boat Excursions (8 hours)
Enjoy a day of leisurely cruising with your English-speaking captain along the Amalfi Coast in your private boat to experience the luxury of personalized touring. Pass an unforgettable day along the Amalfi Coastline seeing the secret coast (less well-known but no less evocative) made up of enchanted villas, medieval watchtowers, Moorish castles, and natural bridges of rock. Pass the picturesque town of Atrani and then stop for a swim near the Marmorata waterfall. Continue along the Coast to Minori, Maiori and then to the Norman Tower, that is a great place to stop for a scenic lunch. Continue your exploration afterwards along the most rustic part of the coastline with its grottoes and hidden beaches, passing the spectacular rock formations that line the shore. Enjoy included beverages, towels, showers and stereo with i-pod during your excursion.
The Path of the Gods Hike (4 hours including transfer time)
Known as the "Path of the Gods," this walk offers unrivalled views of the Amalfi Coast and its charming villages as you walk high above the coast, with a view of the island of Capri in the distance. After transferring up to the town of Bomerano by private driver, you will meet your guide and begin your approx. 3 hour walk along the paths on the steep mountainside. You will pass fragrant lemon groves as well as vineyards delicately clinging to the mountainside beneath your path and will probably run across goats grazing in the once-cultivated grassy terraces. Continue through woods that remain undisturbed with bushes of heather, rosemary and many other wild flowers and trees growing beside the path, filling our senses with beautiful colors and sweet-smelling perfumes, We will pass through the town of Nocelle that remains one of the few Italian villages still untouched and inaccessible to automobiles, A 1,000 foot chasm separates Nocelle from the next town of Montepertuso, high above the sea and Positano, where we will begin our descent to finish our tour, and you will return to your hotel with private driver.
Recommended start time is 8:00 am, and sturdy tennis or hiking shoes are required. Rated as moderate/challenging. Full Day excursions can be customized upon request.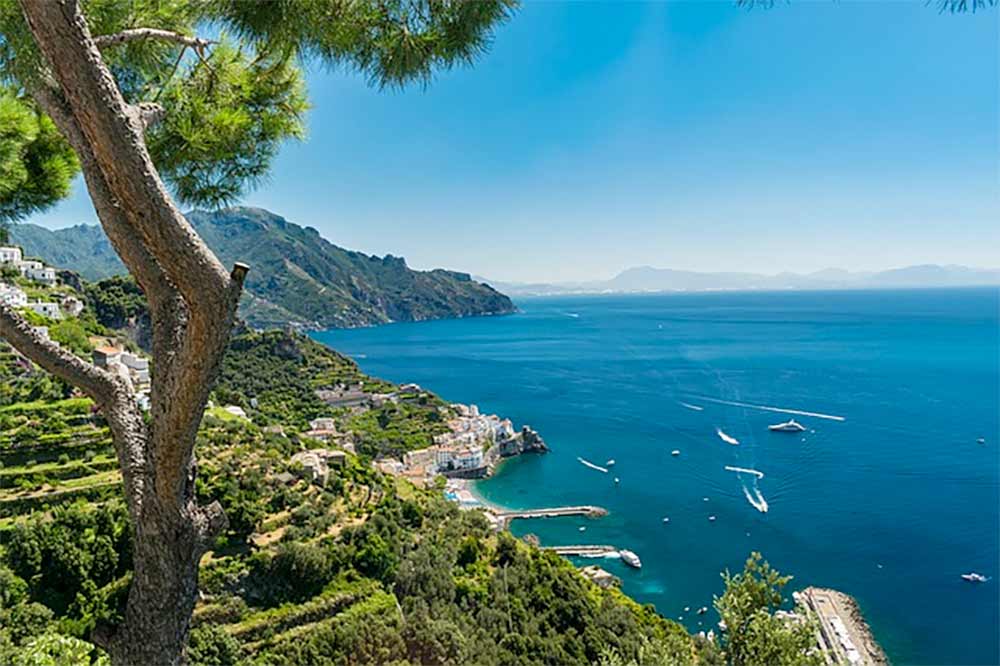 Please call or email us for a custom itinerary created just for you
Absolute Italy – Via Maggio 35 50125 Firenze Italy
(39) 055-212877 | info@absoluteitaly.it