Travel in style in your own private vehicle to your destination in comfort and safety. Most vehicles used for transfers are Mercedes E-class, V-class & 16 seat minibuses. We have sedans for 1-2 guests, compact minivans for 3-5 guests and minivans for 6-7 guests for each of the locations below. We are happy to suggest interesting stops for sightseeing during transfers that can include wine tastings, lunch and touring.
Rome Private Transfers with Sightseeing
Rome to Florence (6-7 hours)
Take advantage of a private transfer with driver to Florence to stop along the way for sightseeing, with or without
an expert guide. Choose between four routings.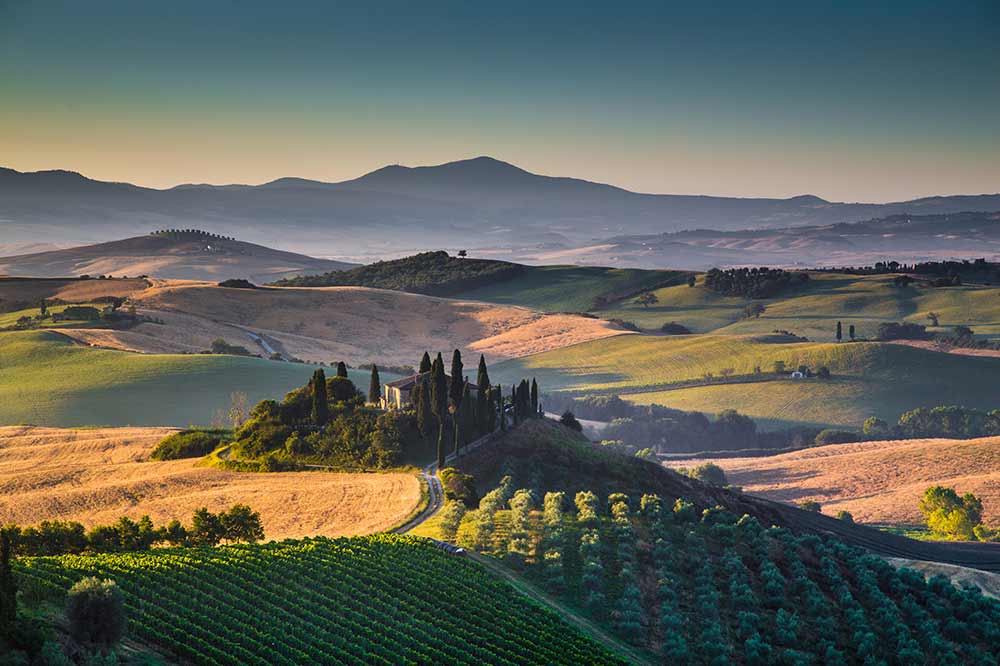 Option C: Southern Tuscany Sightseeing
See the heart of Tuscany during stops in Montepulciano and Pienza, with time for lunch on your own. Or, add an expert guide (additional cost) for an in-depth 3-hour tour to include visits to an olive oil mill, winery, artisan brewery or cheesemaker with tastings:
Montepulciano, a Winery and an Olive Oil Mill Tour (3 hours)
Pienza and a Local Cheesemaker Tour (3 hours)
Cortona and Artisanal Brewery visit (3 hours)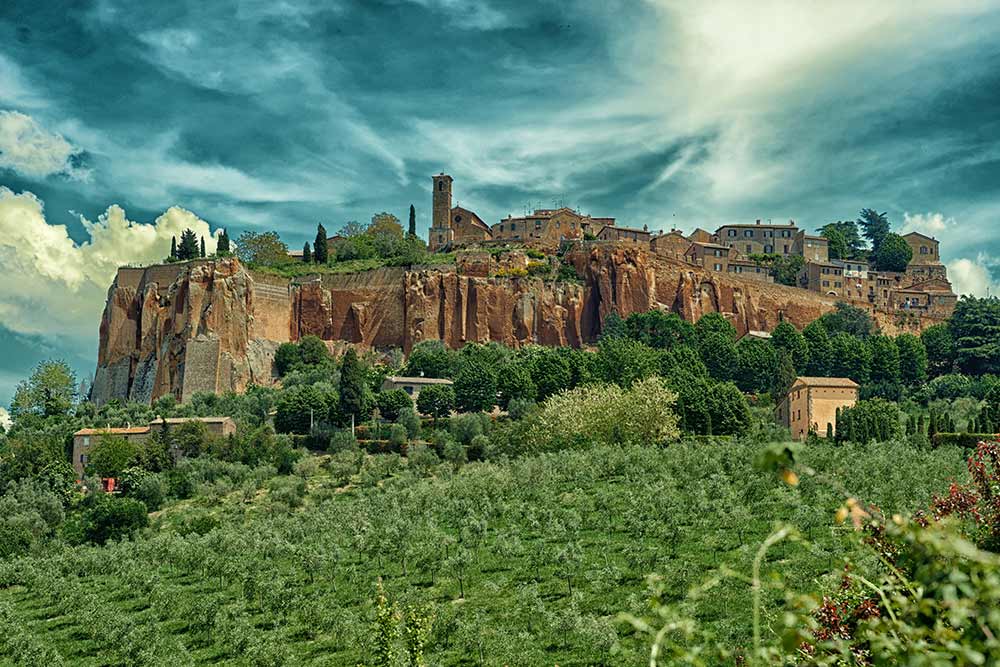 Option D: Orvieto and Winery/Olive Mill Tour (3 hours)
Proceed into the countryside to our favorite winery that produces its own Extra Virgin Olive Oil and Wine, tour the property and enjoy tastings of both specialties along with local cheeses, salumi and vegetables before proceeding to the famous Umbrian town of Orvieto, where you will meet up with your guide and take a walking tour of the historical center along its medieval cobblestone streets to see the famous Duomo and the Pozzo of San Patrizio (entry fees required to tour internally). Continuation afterwards to your final destination of Florence.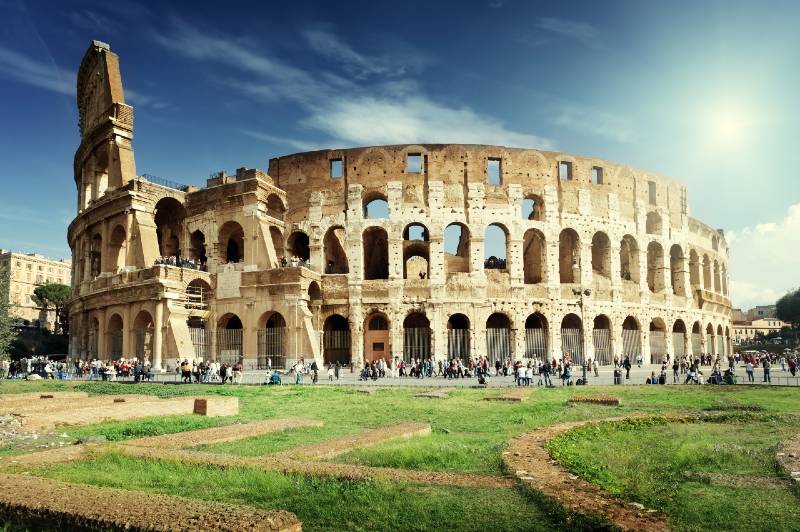 Ancient Rome Tour (3 hours)
Take a journey through time and discover the highlights of Ancient Rome with your expert guide and driver. Enjoy a panoramic overview of the important ruins of ancient Rome and see the Forum, Circo Massimo, the Arch of Constatine and the Piazza Venezia with its towering monument to Vittorio Emanuele II, first king of Italy. Visit the famous site of the Roman gladiator fights at the Colosseum,  that dates back to 80 A.D. and is the largest amphitheater ever built in the world.  Your guide will enthrall you with tales of the gladiators heroic bravery, and the impressive logistics used at the time to conduct the spectacles with rudimentary pulleys and trapdoors to raise the gladiators and wild animals to the arena floor to face their opponents. We recommend an 8:00 am start for morning tours.
The Vatican Experience: St Peter's Basilica and the Sistine Chapel with Reserved Entrance (4 hours)
Enjoy an informative tour of the Vatican accompanied by an expert guide with pre-reserved entrance times to the Vatican Museum and Sistine Chapel. Our special relationship with the Vatican enables us to reserve your entrance to avoid waiting in the immense lines that one finds most of the year. Learn about the great artists who helped to embellish one of the most fascinating sovereign states in the world. Visit the Vatican museums which includes some of the world's most precious artistic and religious treasures including the Galleries of Maps, Candelabras and Tapestries, the Raphael Rooms, and Michelangelo's stunning frescoes in the Sistine Chapel. Afterwards, a visit to St Peter's Basilica completes the tour with its splendid sculptures and mosaics of great historic and religious importance.
Vatican Scavenger Hunt for Kids
Let us know that you are visiting the Vatican with kids and we'll match you up with a child-friendly guide armed with a colorful kids map that will involve them in appreciating the treasures of the Vatican by searching for the highlights, accompanied by the narrative of your private guide.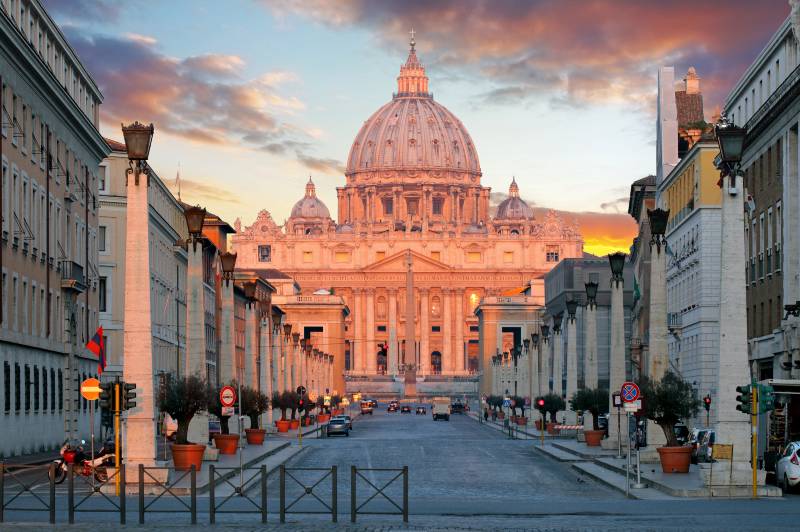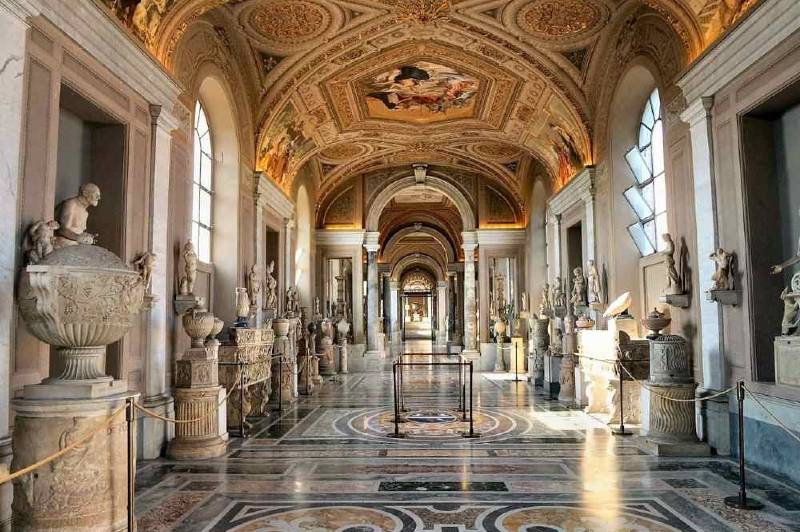 Private Vatican Tours in the Evenings (2 1⁄2-3 hours)
The Vatican Museums and Sistine Chapel are open to the public on Friday nights and this is an exceptional opportunity to see the Vatican in the evening with the lights of Rome visible from the terraces. We would recommend having an early dinner and meeting your guide for an 8:00-8:30 p.m. appointment to start the tour. Visit the museum's collections with your expert guide and end with the spectacular Sistine Chapel. Please note that the Basilica of St Peter's is not included in this tour. Available from April 26-Oct 25.
VIP Breakfast at the Vatican with Early Entrance (4 hours)
Enjoy a privileged entrance into the Vatican before it opens to the public on this exclusive tour. Meet your expert guide at the Vatican at 7:15 a.m. and enter with a reservation for buffet breakfast in their cafè (or outdoor pavilion during the summer), followed by a tour of the Sistine Chapel with your expert guide before it is full of the everyday visitors that have made the Vatican one of the most-toured sites in the world. Enjoy walking the silent halls with your guide for a brief overview of the Vatican Museums, and end your visit with a tour of the highlights of the St. Peter's Basilica and piazza.
Classic Rome Tour (3 hours)
This delightful tour, full of historical anecdotes with a private expert guide will allow you to visit the main artistic and architectural monuments of Classic Rome. View Nicola Salvi's theatrical design the Trevi Fountain, Bernini's Baroque style in Piazza Navona, feel the charm of the Spanish Steps and witness the most extraordinary and best-preserved ancient building in Rome, the Pantheon.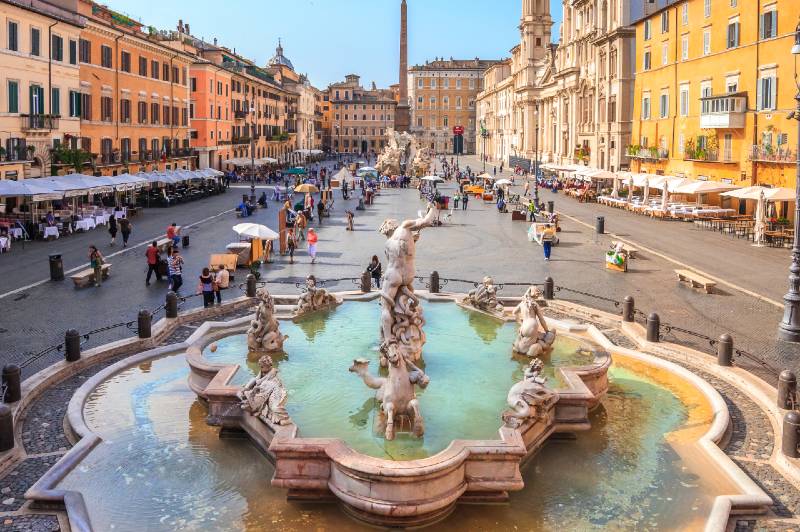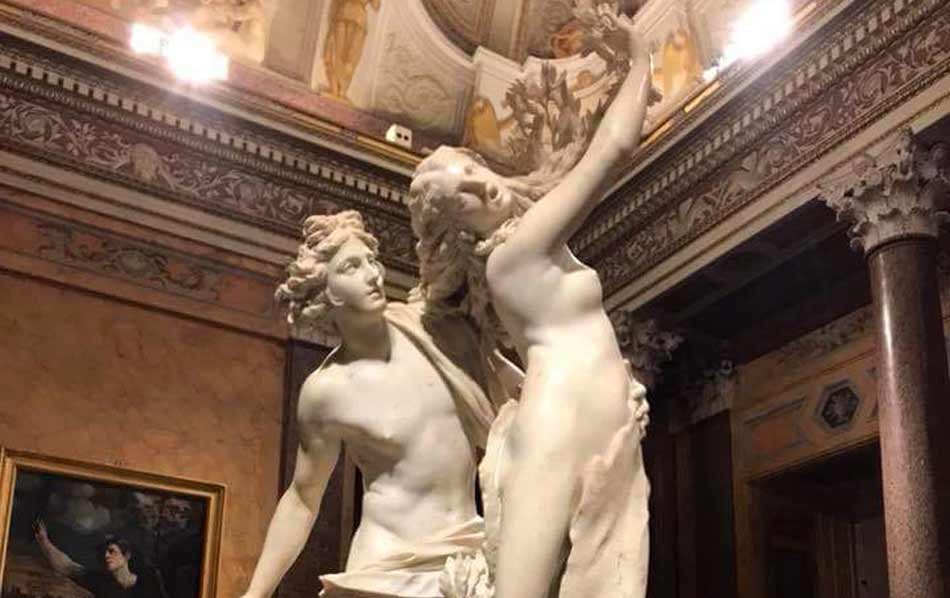 The Borghese Gallery and Gardens Tour (3 hours)
The perfect tour for art lovers! The original sculptures and paintings in the Borghese Gallery date back to Cardinal Scipione's collection and include masterpieces by Rubens, Bernini and Caravaggio. You will enter with a reservation and your expert guide will lead you through the gallery with explanations to appreciate these famous works of art.  Afterwards you can take a stroll through the Borghese Gardens, one of the first parks of its kinds in Rome with its formal gardens divided by avenues and graced by statues.  Otherwise your guide can call a taxi for a ride through the park before returning to your hotel.
Rome Underground (3 hours)
Discover the vast labyrinth of Roman Catacombs, the ancient cemeteries where many saints and popes where buried, during this tour with expert guide. Then proceed to the Church of San Clemente, with its three levels of churches constructed atop one another where you will descend from the stunning 12th century basilica down to the 4th century church and then further below ground to the temple of the cult of Mithras, a mystical all-male religion imported from Persia. Many beautiful mosaics and frescoes are still viewable throughout the churches.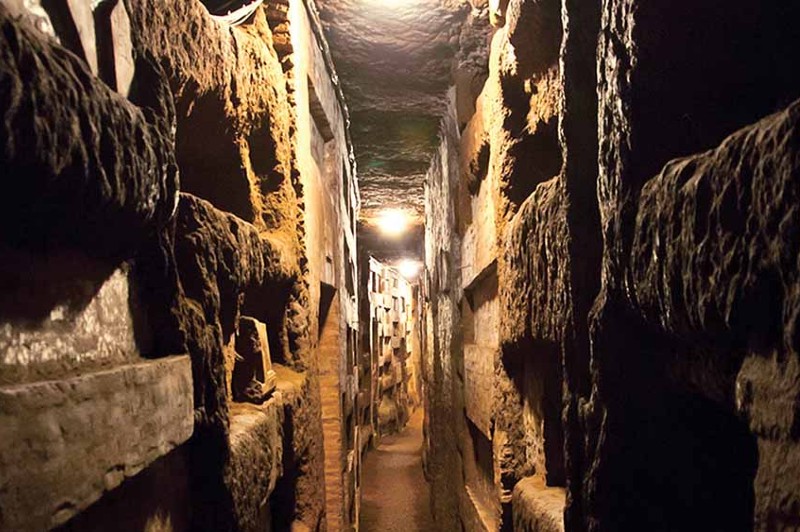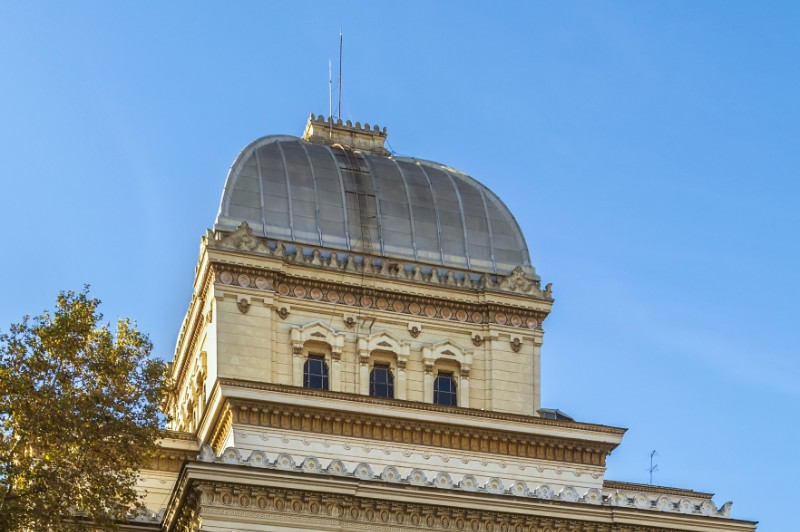 Jewish History in Rome (3 hours)
Depart with a true expert of the Jewish community on a walking tour of the ancient ghetto dating back to the 16th century, along with the ancient fish market accompanied by a discussion of Judaism in Rome over the centuries. Proceed to the beautiful Rome Synagogue and museum for an in depth visit of the highlights with your expert guide.
Rome by Night (2 hours)
See Rome's magnificent colors after dark during this driving tour to discover the highlights of the Eternal City. Visit the famous monuments that take on a new appearance lighted at night, and finish the tour with a stop at a secret spot to see a surprise view of one of Rome's most famous sights! Depart with your English-speaking driver at the time of your choice.
Full Day Rome Tour with Driver and Guide (6 hours)
Combine any two of the following for a full day tour: Ancient Rome, Vatican City, Classic Rome or Rome Underground.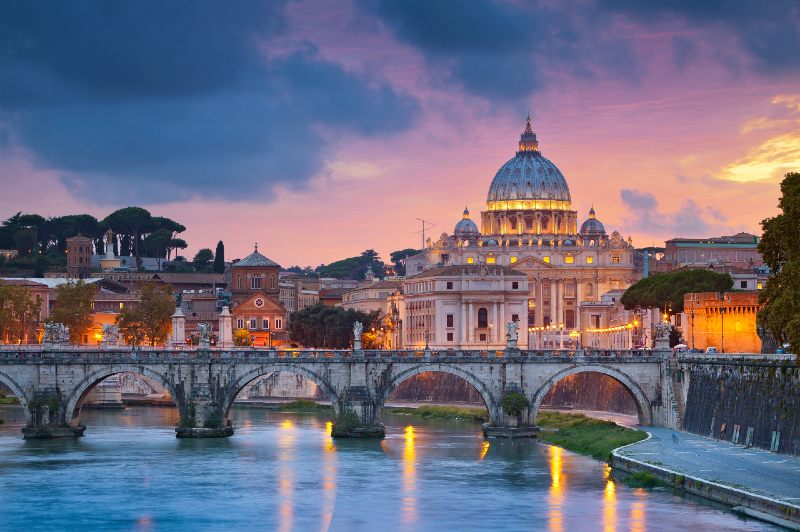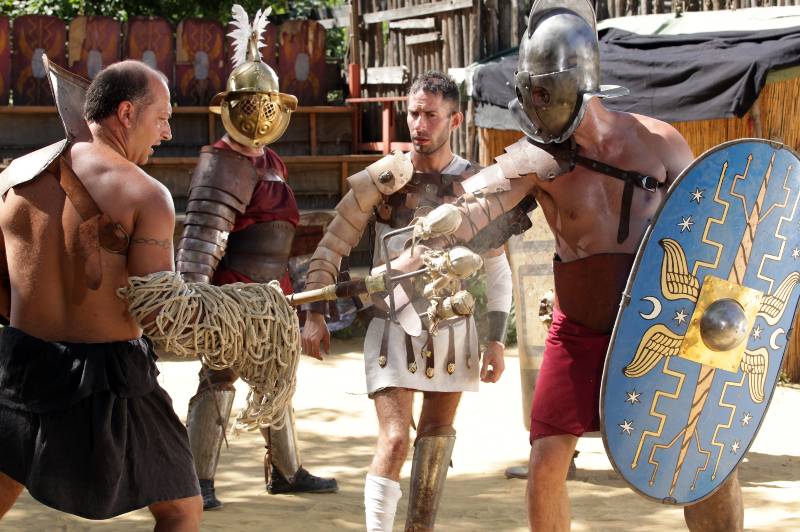 Roman Gladiator School (2 Hours)
In ancient Roman times, public entertainment was provided at the Coliseum with combat between sword-wielding gladiators and wild animals. Our Roman Gladiator School will teach you about the history of this tradition and allow you to train with authentic weapons used by gladiators of ancient Rome. Sessions are organized and led by members of the Historic Group of Rome, who specialize in the authentic re-enactment of Ancient Roman life & Gladiatorial combat. Each lesson includes an introduction to Roman History in the museum with Gladiator memorabilia, swords and armor and you can see the actual costumes and weapons that these unwilling warriors used. Afterwards you will don your tunic, choose your weapon and learn the basic techniques of gladiatorial sword fighting with your expert instructor. All the participants receive a special certificate of accomplishment.
Rome Pizza Making (2 1/2 hours)
Enjoy the experience of cooking a complete Italian meal with a Roman chef, who will reveal his best techniques during this small group lesson in central Rome. You'll shop in a local market, choosing fresh ingredients to use in your cooking class and then prepare your meal in an exclusive location in the heart of the Eternal City (address will be sent). You'll make a homemade pasta, main course with side dish and dessert at your personal workstation. At the end of the course, enjoy the dishes you've created accompanied by the perfect wine your chef has selected to complement your lunch.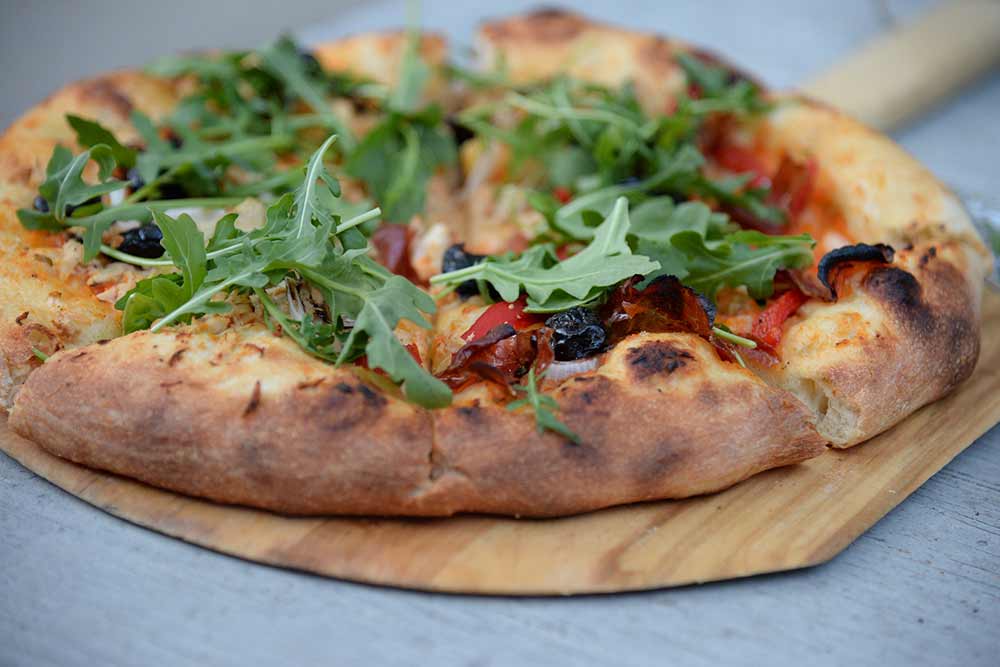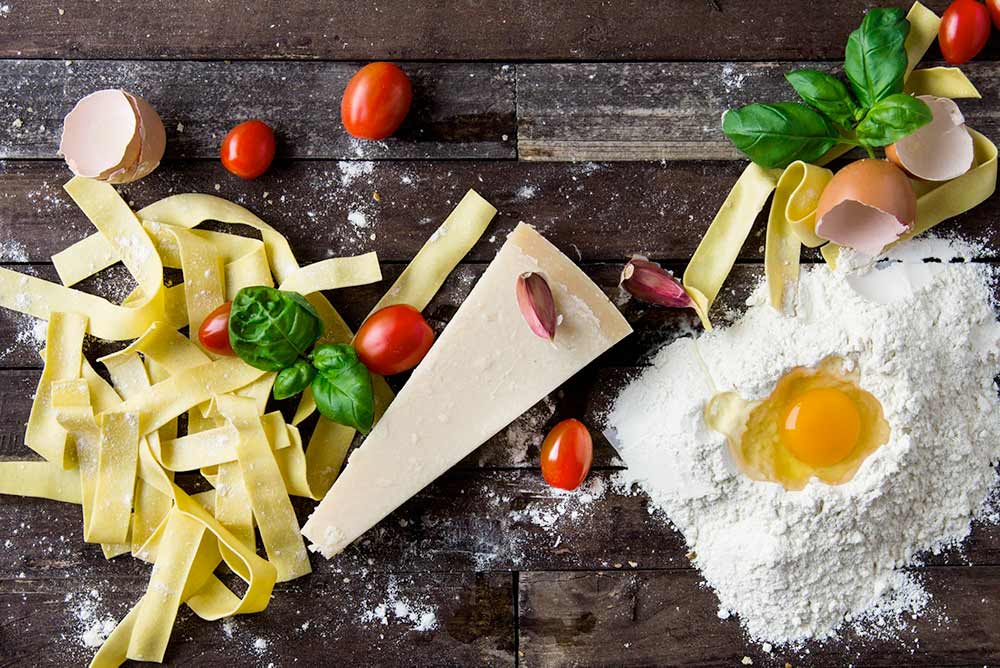 Roman Cooking Lessons with Market tour in small group (4-5 hours)
Enjoy the experience of cooking a complete Italian meal with a Roman chef, who will reveal his best techniques during this small group lesson in central Rome. You'll shop in a local market, choosing fresh ingredients to use in your cooking class and then prepare your meal in an exclusive location in the heart of the Eternal City (address will be sent). You'll make a homemade pasta, main course with side dish and dessert at your personal workstation. At the end of the course, enjoy the dishes you've created accompanied by the perfect wine your chef has selected to complement your lunch.
Pasta Making and Tiramisu Cooking Class (small group) (2-3 hours)
Learn to make the classic dishes of homemade pasta and tiramisu just like the traditional dishes that Italian grandmothers have perfected over the years. Enjoy welcome drinks and antipasto, then follow your chef in learning how to best stuff ravioli and create twisty tortellini while preparing a perfect sauce to adorn your creations. Then learn how to make a classic tiramisu dessert, all to be enjoyed at the end of the lesson, accompanied by local wine.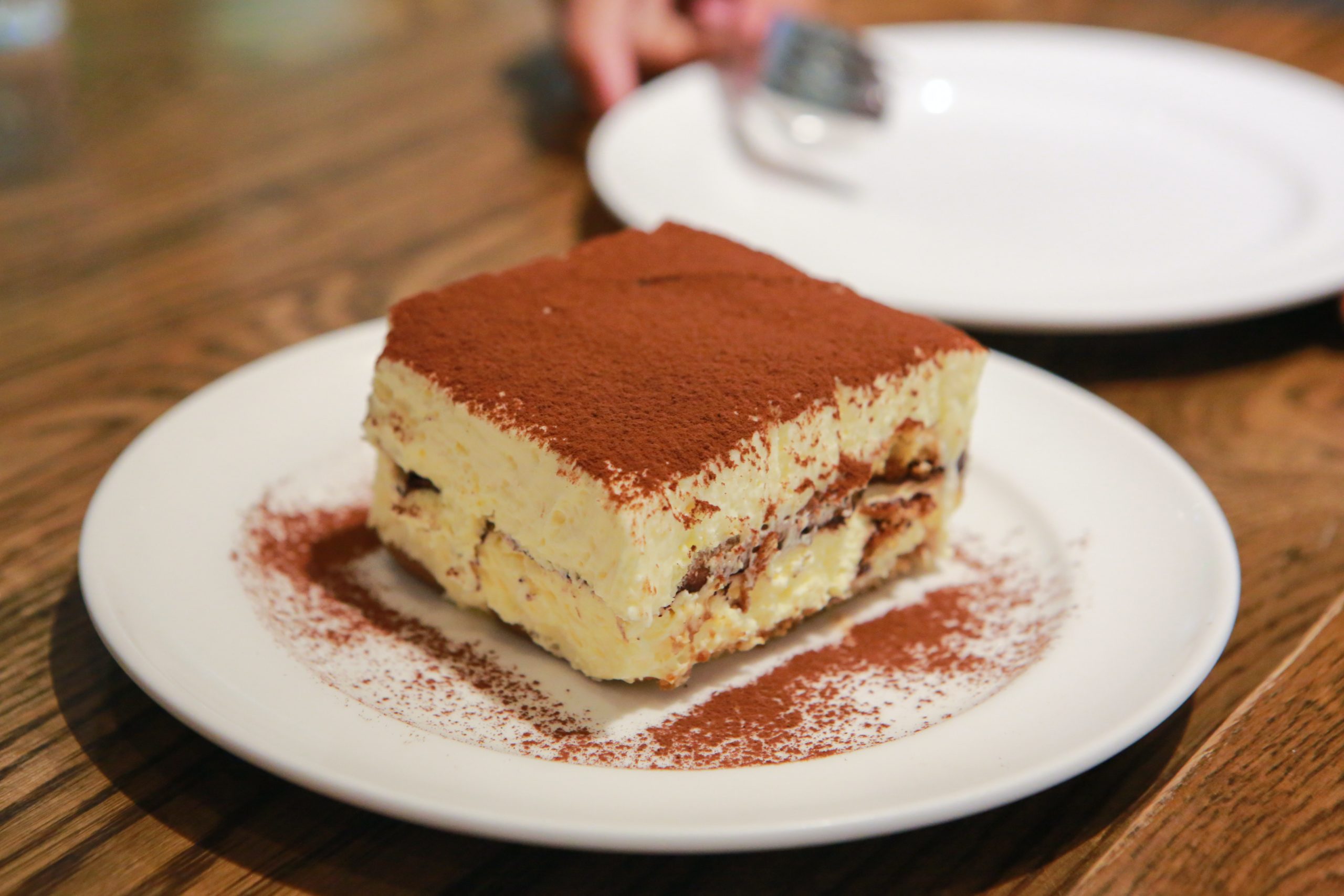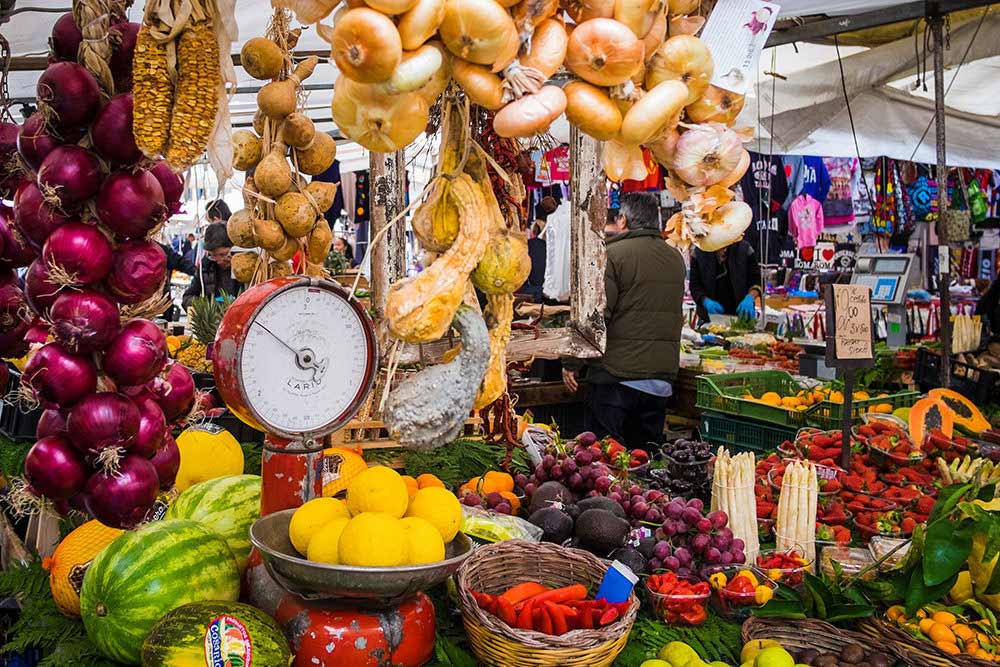 Gastronomic Walking Tour of Rome (3 hours)
Our Roman gastronomic tour will take you to discover the food of the charming Testaccio neighborhood, where you will visit a local delicatessen for cheese and salami tastings, a bakery for samples of pizza and other street food, and then for a stroll through the market for tastings of fried risotto balls. Proceed to taste the classic Roman pasta dishes like Cacio e Pepe and Amatriciana at a local trattoria and then finish your tour with coffee among the locals, and artisanal gelato for dessert.
Tivoli's Villas and Gardens (6 hours)
Depart your hotel at 9:00 am with your expert guide and private car, for a relaxing day discovering the archeological wonders of Tivoli. Tivoli's picture-perfect countryside, fresh air and beautiful views greatly attracted the Imperial Romans. Visit the ruins of Hadrian's Villa, one of the largest and most spectacular villas ever built in the Roman Empire. Then visit the town's most famous sight: Villa d'Este, a country residence built in the 16th century by Pirro Ligorio for Cardinal Ippolito d'Este. Walk through its immaculate gardens, rich with fountains, and imagine the luxurious life back in the days of the ancient Roman royalty.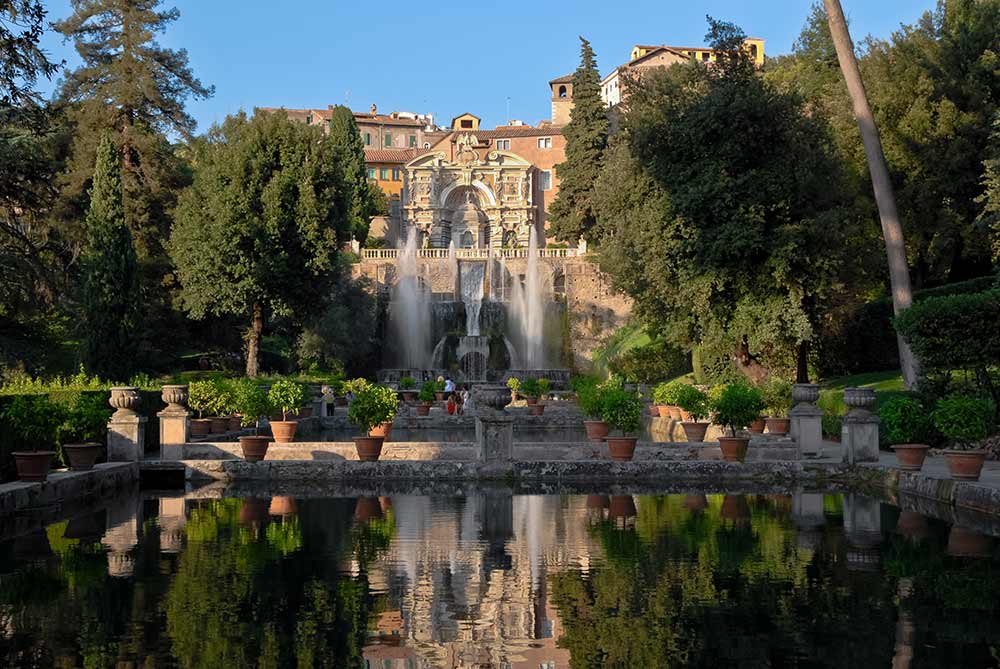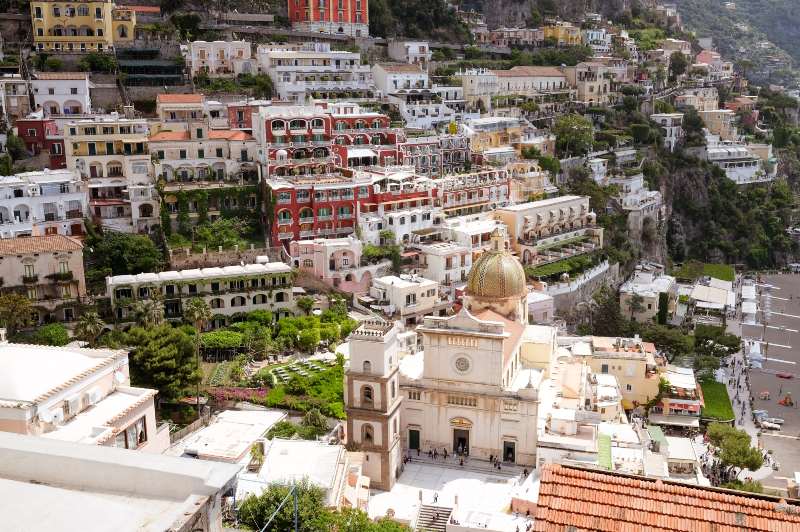 Amalfi Coast and Pompeii by First Class train from Rome
Take the fast train in First/Business Class from Rome to Naples (only 1 hr 10 min journey time) and meet your local driver upon arrival in the Naples train station He will accompany you for a day of exploring the beautiful Amalfi Coast. Visit Pompeii during a two-hour walking tour with expert guide and discover the hidden city beneath the ruins, then proceed to Sorrento and Positano OR Amalfi and Ravello for sightseeing on your own before returning to the Naples train station at the end of the day for the return to Rome.
Amalfi Coast and Pompeii with Private Driver from Rome (10 hours)
Depart with your driver for transfer in private car to Pompeii where you will meet your expert guide for a walking tour of the archeological site of Pompeii, a city that sprawls to the foot of Mt Vesuvius which erupted in 79AD. Rediscovered after excavations in the 17th century, Pompeii offers a glimpse of its surviving buildings including age-old paintings and sculptures. After an in-depth visit of the archeological site, stop for lunch (to be paid separately), and enjoy the breathtaking views of the Amalfi Coast with time at leisure to visit the town of Sorrento.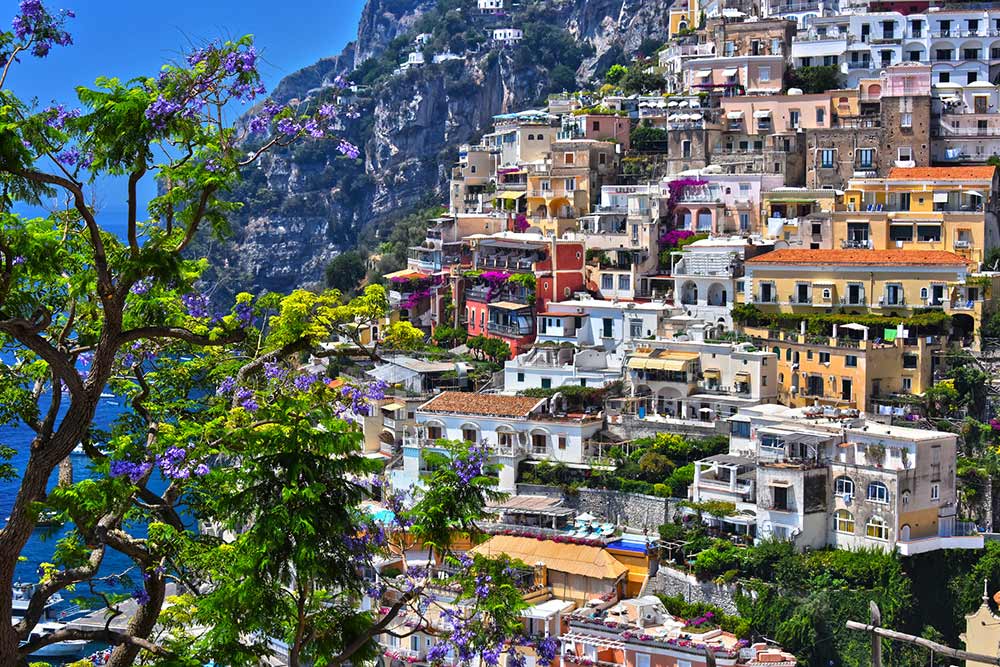 Our areas of specialty include private tours & transfers in Florence, Milan, Rome, Tuscany, Amalfi Coast and Capri, Venice, Portofino, Livorno, Naples, Sorrento, Civitavecchia. We also manage numerous luxury villa rentals in Tuscany and Umbria as well as apartments in Florence.
Please call or email us for a custom itinerary created just for you.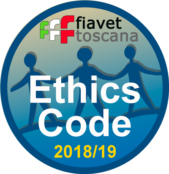 Fiavet Toscana Ethics Code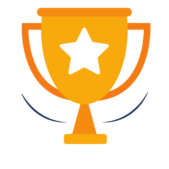 Vatican & Colosseum Accredited Tour Operator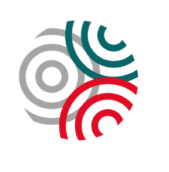 City of Florence Tour Operator