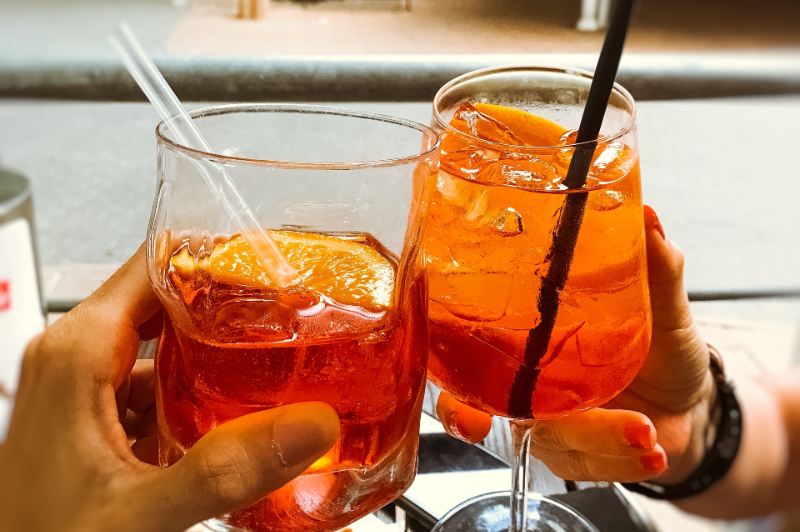 Milan's Duomo Rooftop and Navigli with Aperitivo (3 hours)
Depart with your private guide in the afternoon and enjoy a priority entrance to ascend to the rooftop of Milan's famous Duomo for a breathtaking view over this vibrant city, for a stroll to witness the typical marble spires that rise to the sky and the other architectural highlights of the town. Proceed to the hottest spot in Milan, the Navigli area, with its trendy bars and restaurants lining the canals that cut through the city.  This historic neighborhood with its ancient homes and traditions is transformed in the evenings to a lively social scene that no true Milanese would miss. First learn about the fascinating canal system (Leonardo da Vinci was involved!) that run all the way to Lake Maggiore, then tour the area on foot to learn about the neighborhood's architecture and traditions.  Partake in the end-of-the-day ritual of the Milanese aperitivo with your guide to include a Spritz, Prosecco or the locally-loved "Hugo" accompanied by appetizers while getting the inside scoop on the life of the locals, their traditions and customs. A private boat ride along the canals can be added upon request.
Como Private Gastronomic Tour (2-3 hours)
Enjoy an insider's look at the best of Como's gastronomic specialties on this private walking tour with an expert foodie guide. Stroll the vibrant streets of the town while stopping along the way to taste the best Italian specialties like focaccia with toppings, cheeses produced in the local mountains, and olive oil harvested from the trees near the lake. Continue with a tasting of Balsamic vinegar from Modena and visit an enoteca wine bar for an explanation of the sommelier's favorites with tastings, accompanied by local cold cuts like prosciutto, bresaola, salami and mortadella. End the tour with a stop at your guide's favorite gelateria for a scoop of one of their scrumptious flavors!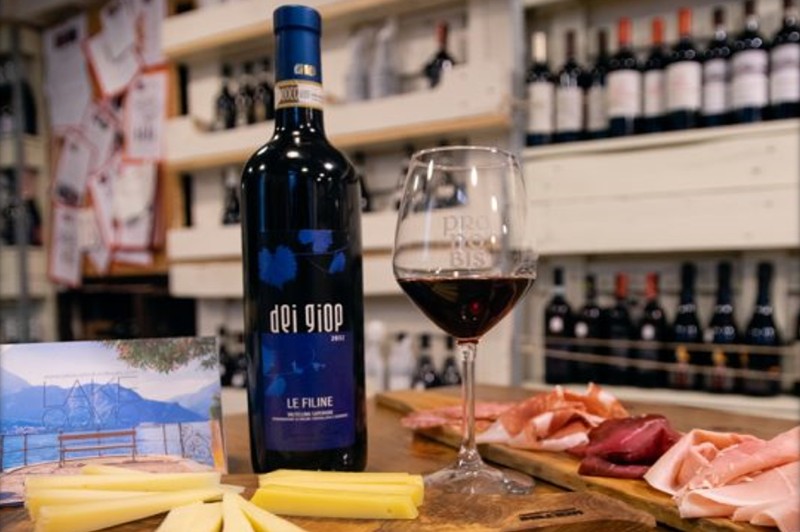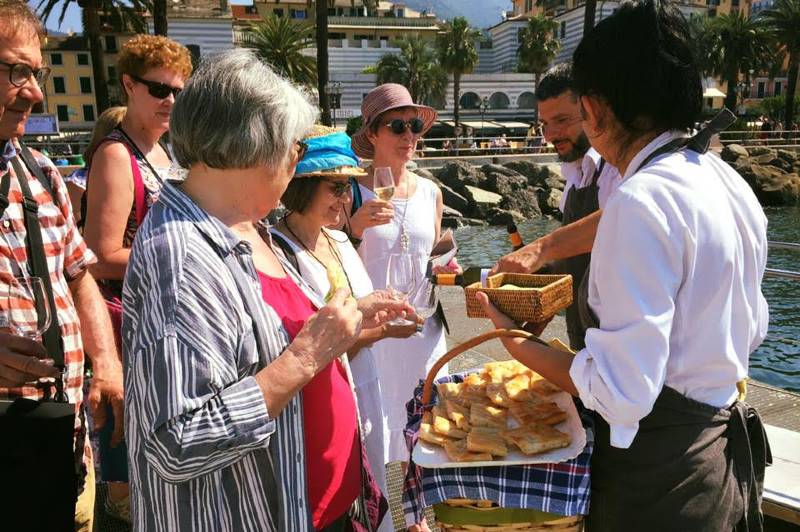 Liguria Gastronomic Walking Tour (2 ½ hours)
Join your local foodie guide on a gastronomic walking tour of lovely Rapallo, starting with freshly baked focaccia and local white wine before heading to the vibrant farmers market to learn about the produce and herbs featured in Ligurian recipes. Visit an artisanal pasta workshop to see the creation of stuffed "pansoto" pasta that you will try with walnut sauce, and sample various local street foods accompanied by a glass of local Vermentino wine. Lastly, learn to make fresh pesto sauce with a hands-on lesson and a tasting, accompanied by Parmigiano cheese, extra virgin olive oil and balsamic vinegar tastings!
Venice Gastronomic Walking Tour with private guide (3 hours )
Enjoy a full immersion in Venetian culture, foods and wines during this walking tour with local expert that will take you on a journey to discover the best bacari, typical Venetian wine bars. Full of atmosphere and unique in their own style, the bacari will be the setting for an authentic and lively experience made of excellent wines and cicchetti, the Venetian style tapas, full of local flavors. Your expert guide will teach you about the Venetian traditions while you enjoy tastes of the local foods and wines at a variety of our favorite locations.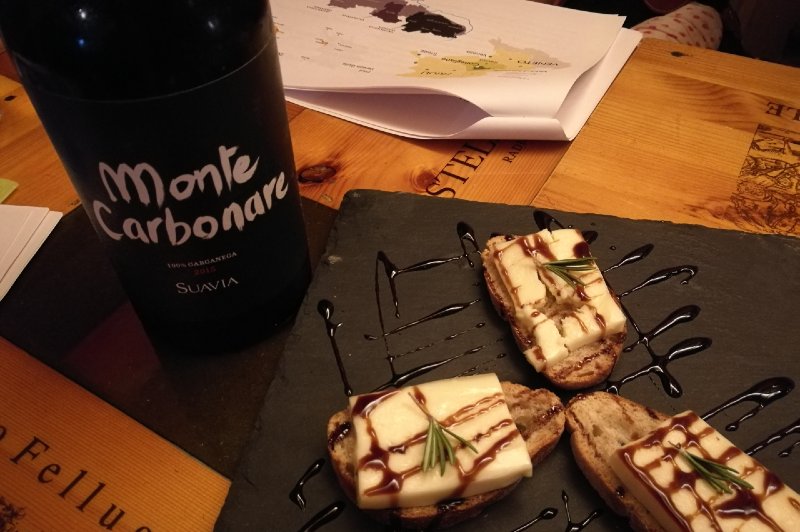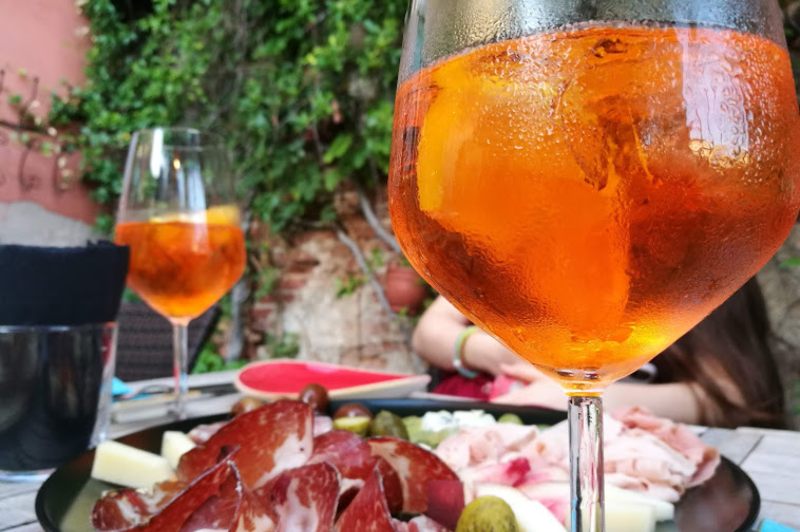 Venetian Aperitivo Experience with private guide (2.5 hours )
Depart with your private guide and embark on an elegant walking tour to experience Venetian afternoons as the locals do at the end of a long day, before preparing for their evening plans. This is a truly unique way to experience the "Italian Dolce Vita" featuring the aperitivo, the most Italian tradition par excellence.
Venice is the home of the Bellini cocktail, Prosecco and the now-trendy Spritz, and your expert guide will teach you about the history of the afternoon aperitivo and why it holds an important place in the lives of the most sophisticated residents of this glamorous city on the water.
Enjoy a breathtaking view of the palazzi of Venice, sipping a Bellini cocktail prepared with real peach juice—at one of only two bars in the city to do this—accompanied by mixed seafood specialties and polenta. Stroll towards the Rialto Bridge with for a glass of Prosecco and gourmet appetizers in the lively atmosphere before making a last stop at an enoteca on the Grand Canal to try an assortment of Spritz cocktails accompanied by a plate of local charcuterie.
Florence Afternoon Gastronomic Tour (2 1⁄2 hours)
Enjoy a light walking tour with an expert foodie guide through the streets of Florence and stop along the way to sample the best of the local fare, learning about the cultural traditions and artisanal craftsmanship that goes into creating these special Florentine treats. Start with a historic cafè where you will try the famous truffle sandwiches accompanied by Prosecco wine, then proceed to a local bakery to try the best focaccia and Florentine pastries. A visit to a shop specializing in salumi and cheeses follows, with tastings, and end the tour at a gelateria for a scoop of a special flavor.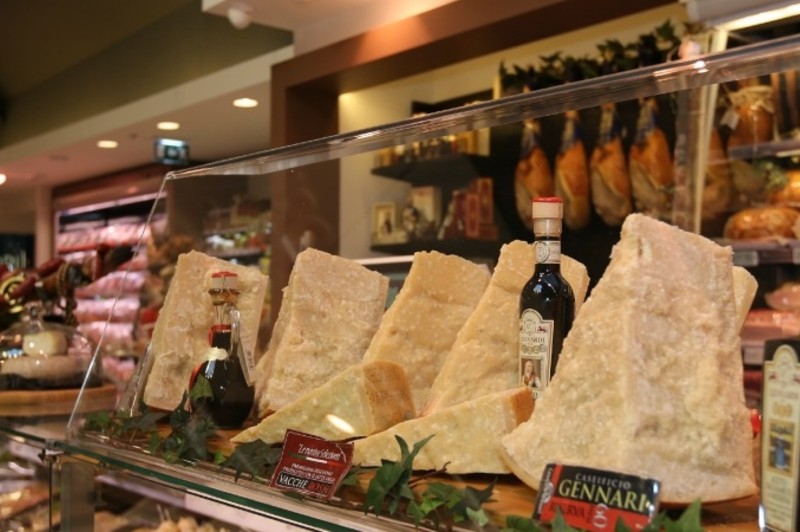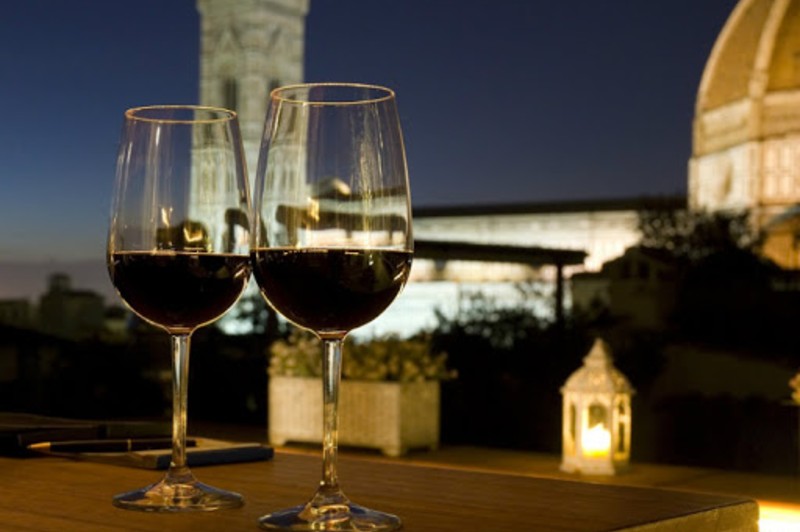 Florence Evening Aperitivo Stroll (2 1⁄2 hours)
Meet your sommelier guide for an evening stroll around Florence and experience a typical Italian tradition; the aperitivo that locals enjoy as a way of segueing into their evening festivities and enjoying a cocktail with hors d'oeuvres, surrounded by good company. Stop in a variety of chic wine bars and try reds, whites and cocktails while getting a solid introduction to the delicious Tuscan wines, accompanied by appetizers.
Olive Oil Tasting Experience to be added to any of our Florence walking tours (1 hour)
Extra virgin olive oil is a true Italian specialty, and this new experience take you to an olive oil boutique where you will meet with the resident expert and enjoy a guided tasting of three different types of oils, learning about the history and extraction techniques of this "liquid gold". The tasting will be followed by a light lunch of "street food" prepared with extra virgin olive oil, accompanied by water, wine and espresso.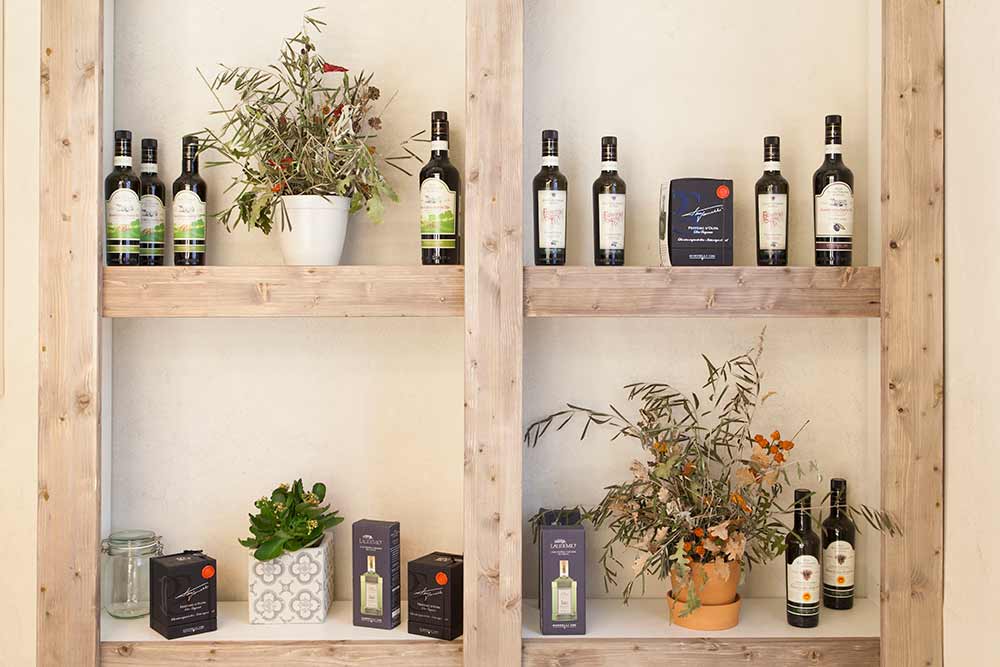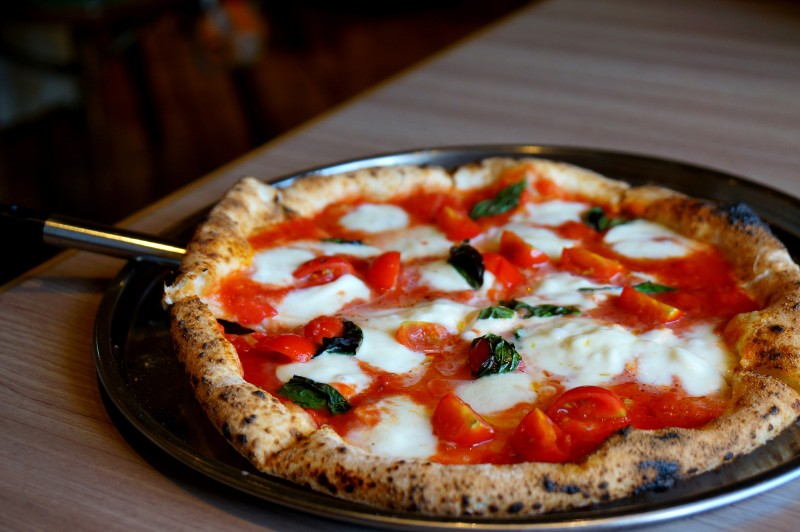 Be a Florentine Pizzaiolo for a Day (2 hours)
Discover the secrets of Italian pizza! Enjoy the sheer fun of working alongside some of Florence's best pizza makers in front of their wood-burning ovens. Learn the theoretical side of choosing the correct flour and coordinating the array of delectable, fresh toppings, then knead the dough and bake your pizza to perfection under the supervision of a master pizza maker, to be enjoyed during lunch at the pizzeria, accompanied by a favorite drink.
Florence Cooking Lessons (3-4 hours)
This lesson is truly an experience to remember! Participants will learn how to cook authentic, delicious Italian food during this hands-on lesson with an expert chef. Choose a specialty between Pasta Making, Tuscan Meat, Vegetarian, Pasta Making, Fish and Seafood. Enjoy the meal you have prepared at the end, accompanied by a Prosecco Aperitif, local wine, water and coffee. Classes available in the morning for lunch, or afternoon for dinner.
Florence Market Tour Option(mornings only):
There is no better way to start off your cooking class than with a fun stroll through one of the most amazing food markets in the world, located in the center of Florence. The market is brimming with delicious produce, incredible Tuscan and Italian gourmet foods, and rich with cheeses, meats, fresh pasta, and so much more. Your guide will take you through this foodie paradise to learn about ingredients you will soon be using in your hands-on cooking class and will then accompany you to the lesson.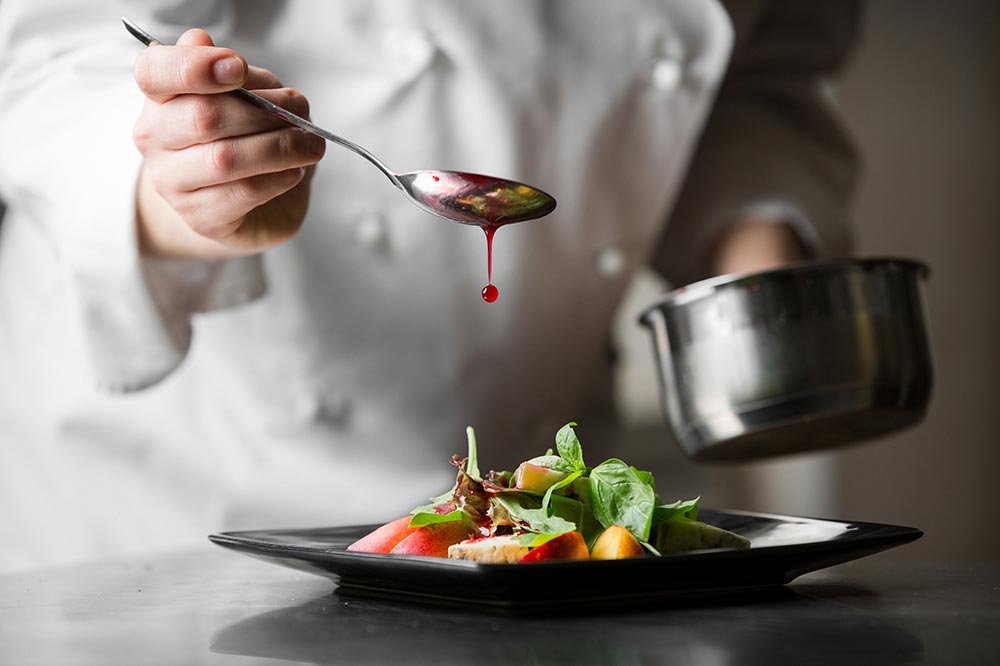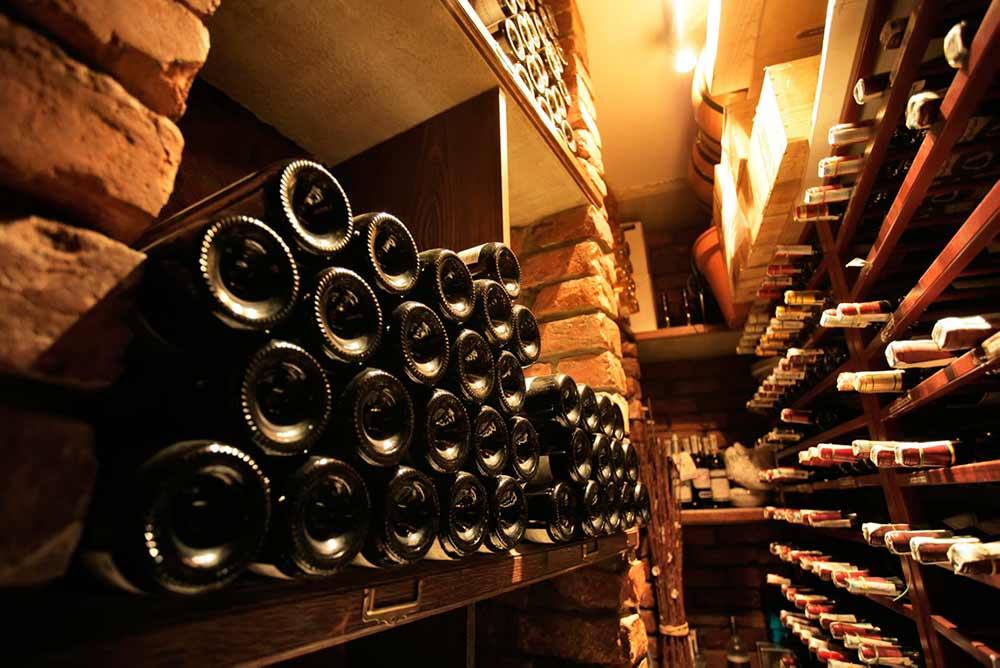 Exclusive: Be a Tuscan Winemaker for the Day
For our true wine enthusiasts, Absolute Italy offers an exclusive opportunity to blend your own Tuscany wine alongside an oenologist in his winery, surrounded by barriques of Sangiovese, Merlot, Cabernet Sauvignon, Gamay and Syrah. Enjoy a morning at the winery immersed in the Chianti countryside that will include blending your personalized wine to your specifications, and once you are satisfied with the final result, you will prepare and seal from 12-60 bottles to include a personalized label of your own design. At midday, take a break from your efforts and enjoy a full Tuscan wine tasting lunch. Bid goodbye to your new friends at the end of the day and then just wait for your bottles to arrive to you in the US approximately 2 months later.
Tuscany Cooking Lessons; Antinori Tuscan Cooking and Wines
Enjoy a special morning or afternoon experience with a small group Tuscan cooking lesson. Roll up your sleeves and work along with the chef to prepare a multicourse Tuscan meal and learn his secrets of years of experience, while enjoying tastings of Antinori wines, Balsamic Vinegar, pecorino cheeses and Amedei chocolates, then transfer on your own to the home of the Antinori winery at the Badia a Passignano for a wine tour of the famous cellars with the wineries sommelier to learn all about the Antinori wine production before enjoying the fruits of your labors relaxing in the restaurant to enjoy the gourmet lunch or dinner you prepared, matched to the proper Antinori vintages.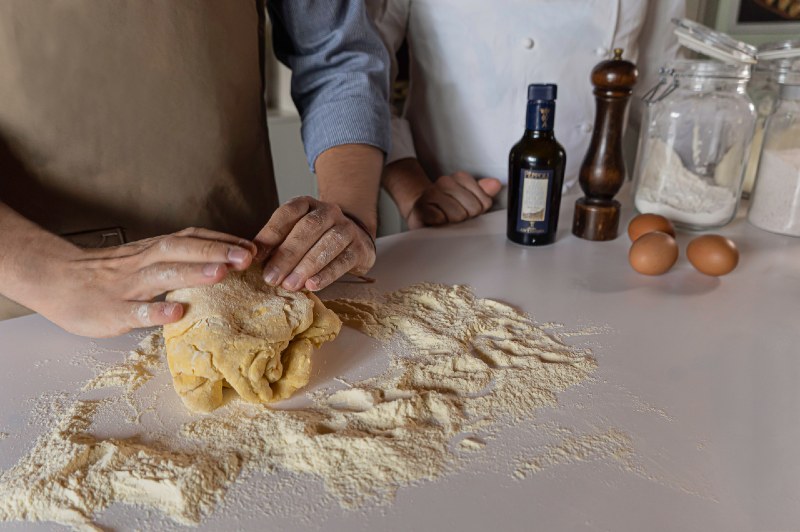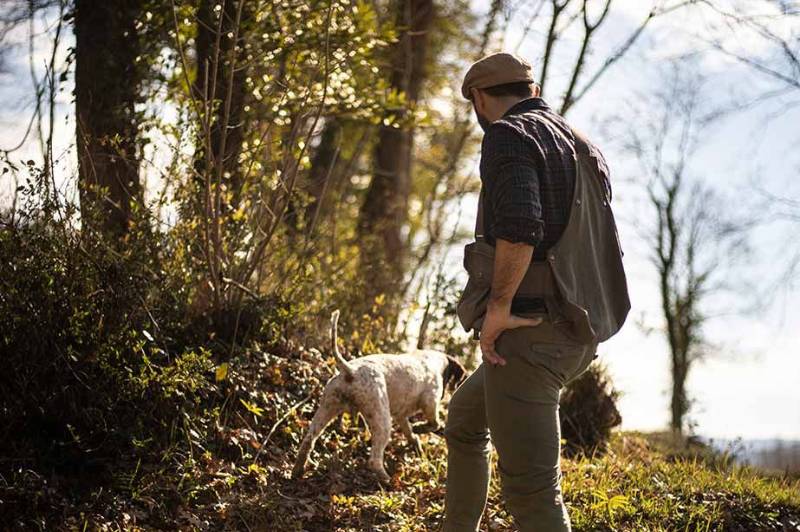 Tuscany Truffle Experience (4 hours)
Truffles are one of Italy's most luxurious exports and true lovers of this delicacy can enjoy a full immersion with our experts whose knowledge in the field goes back for three generations. Start the day with a lesson on the history of truffles, and then take an off-road vehicle into the woods with the truffle hunter and his highly trained dogs for a genuine hands-on experience while walking through the Tuscan forest. Accompany them through the woods as they hunt down this elusive treasure and then return to headquarters for your reward, a four-course truffle-based lunch accompanied by your favorite drinks.
Rome Pizza Making (2 1/2 hours)
Enjoy the experience of cooking a complete Italian meal with a Roman chef, who will reveal his best techniques during this small group lesson in central Rome. You'll shop in a local market, choosing fresh ingredients to use in your cooking class and then prepare your meal in an exclusive location in the heart of the Eternal City (address will be sent). You'll make a homemade pasta, main course with side dish and dessert at your personal workstation. At the end of the course, enjoy the dishes you've created accompanied by the perfect wine your chef has selected to complement your lunch.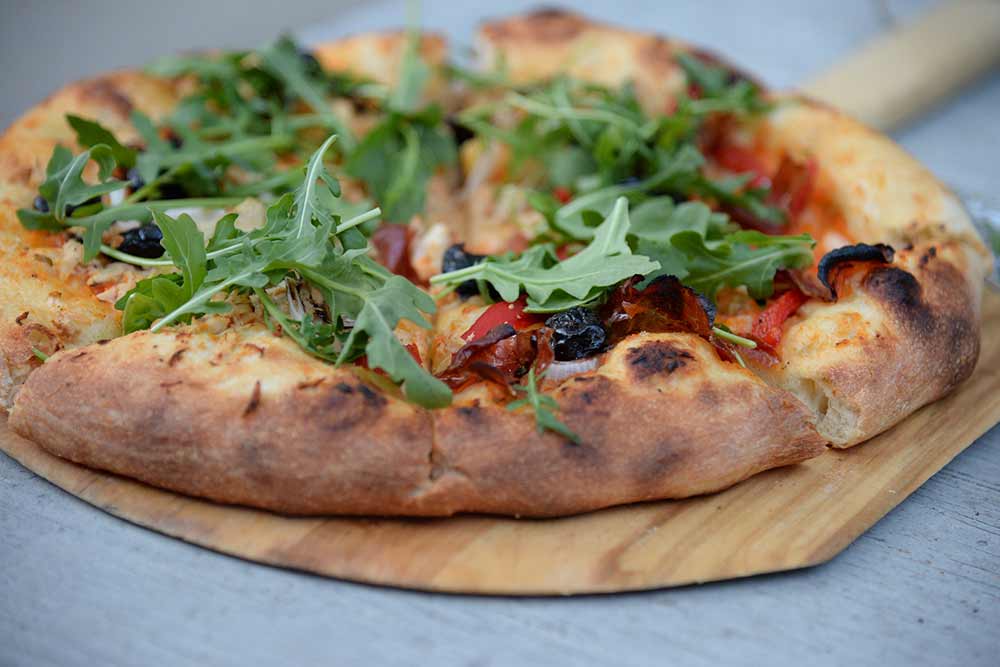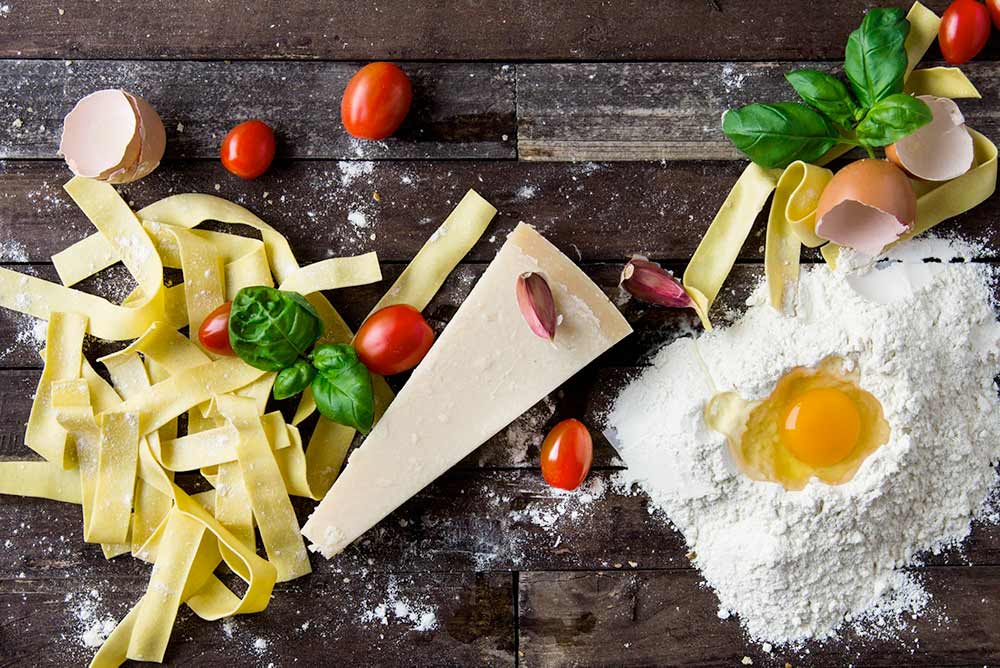 Roman Cooking Lessons with Market tour in small group (4-5 hours)
Enjoy the experience of cooking a complete Italian meal with a Roman chef, who will reveal his best techniques during this small group lesson in central Rome. You'll shop in a local market, choosing fresh ingredients to use in your cooking class and then prepare your meal in an exclusive location in the heart of the Eternal City (address will be sent). You'll make a homemade pasta, main course with side dish and dessert at your personal workstation. At the end of the course, enjoy the dishes you've created accompanied by the perfect wine your chef has selected to complement your lunch.
Pasta Making and Tiramisu Cooking Class (small group) (2-3 hours)
Learn to make the classic dishes of homemade pasta and tiramisu just like the traditional dishes that Italian grandmothers have perfected over the years. Enjoy welcome drinks and antipasto, then follow your chef in learning how to best stuff ravioli and create twisty tortellini while preparing a perfect sauce to adorn your creations. Then learn how to make a classic tiramisu dessert, all to be enjoyed at the end of the lesson, accompanied by local wine.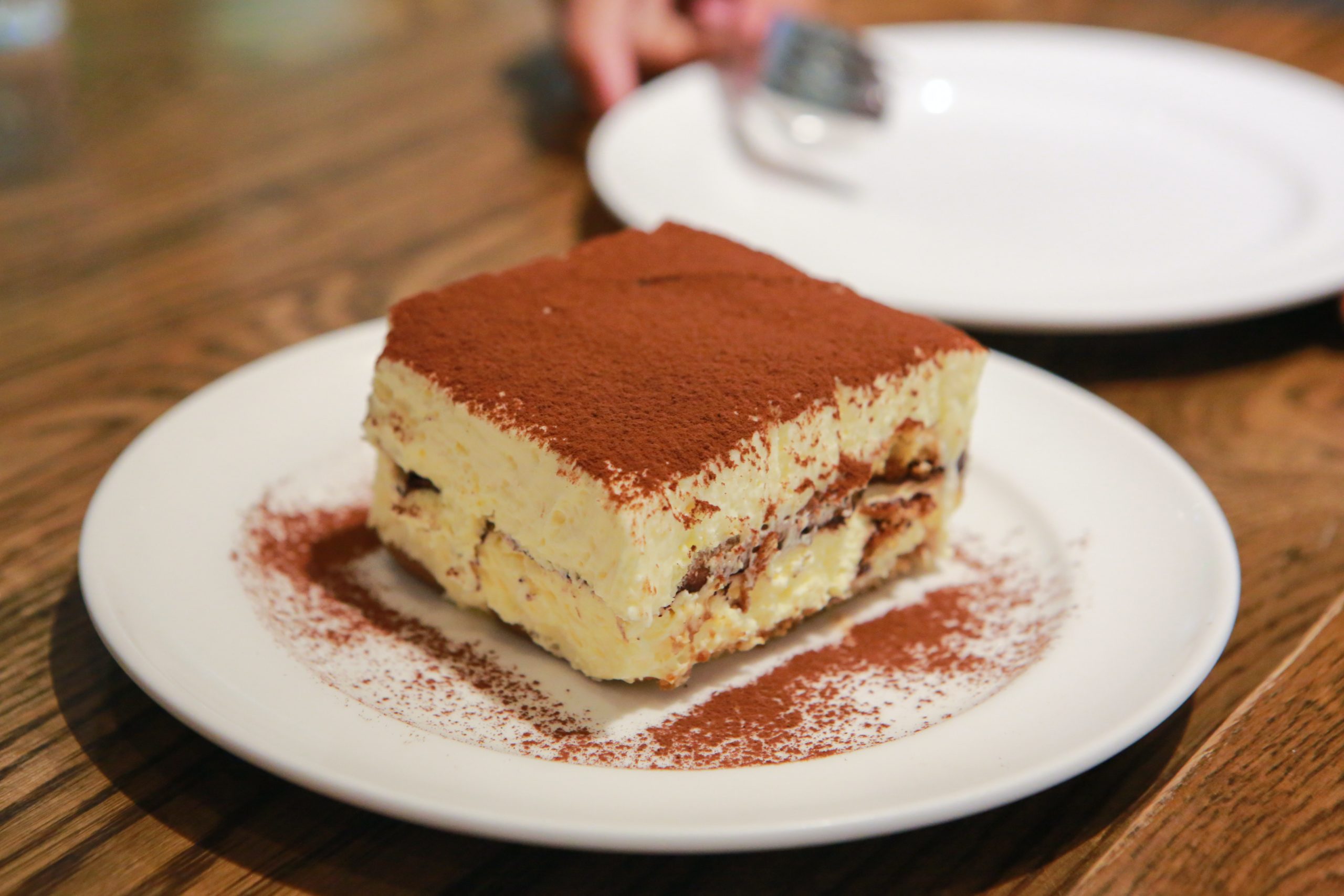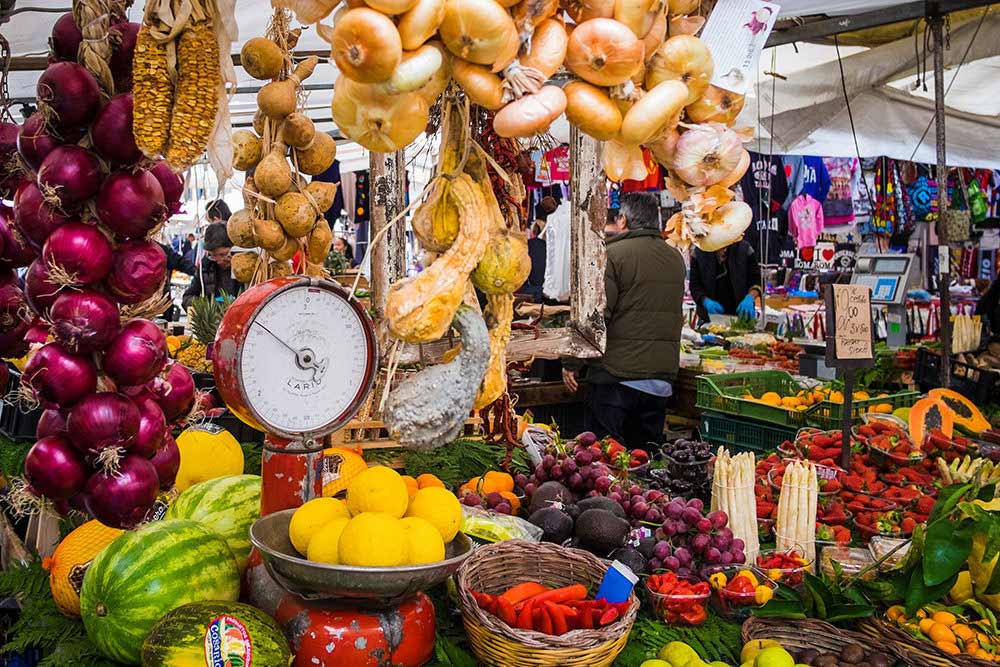 Gastronomic Walking Tour of Rome (3 hours)
Our Roman gastronomic tour will take you to discover the food of the charming Testaccio neighborhood, where you will visit a local delicatessen for cheese and salami tastings, a bakery for samples of pizza and other street food, and then for a stroll through the market for tastings of fried risotto balls. Proceed to taste the classic Roman pasta dishes like Cacio e Pepe and Amatriciana at a local trattoria and then finish your tour with coffee among the locals, and artisanal gelato for dessert.
Amalfi Coast Gastronomic Tour with Tastings from Sorrento/Positano (8 hours)
Enjoy the delights of the gastronomic specialties of the Amalfi Coast during this exploration of the highlights of the finest cheeses, wines and olive oil produced in the area. Start with a visit to a mozzarella cheese making workshop where you will have a visit with expert and learn all about the process of cheese making, then proceed to the tasting room for a sampling of the various types of freshly made cheeses, accompanied by fresh breads. Proceed to the town of Gragnano, famous for its artisanal pasta where you will visit a pasta-making workshop and see their techniques, followed by a stroll through their museum with ancient tools that have been passed down through the family over three generations. Your next stop will be at an Amalfi Coast winery, where the resident expert will accompany you on a tour of the vineyard followed by a tasting of their red and white wines paired with bruschetta with extra virgin olive oil, cold cuts and cheese. End the tour with a stop in an authentic coffee bar for an afternoon espresso, just like the Italians do every day!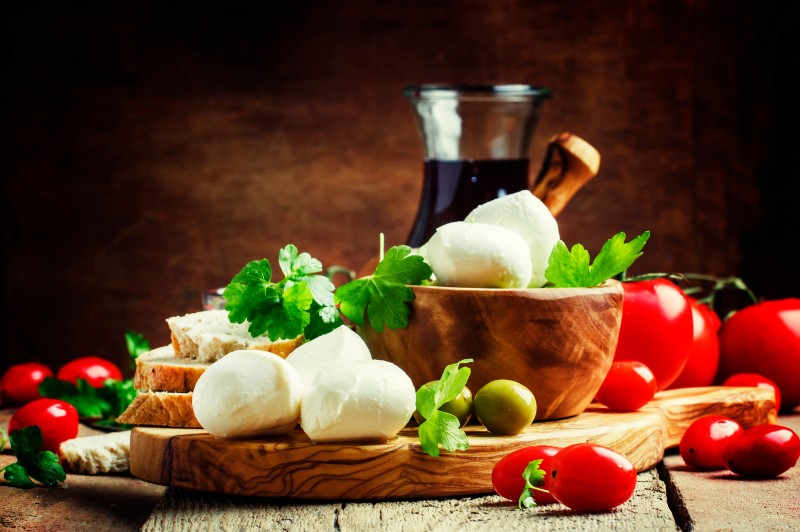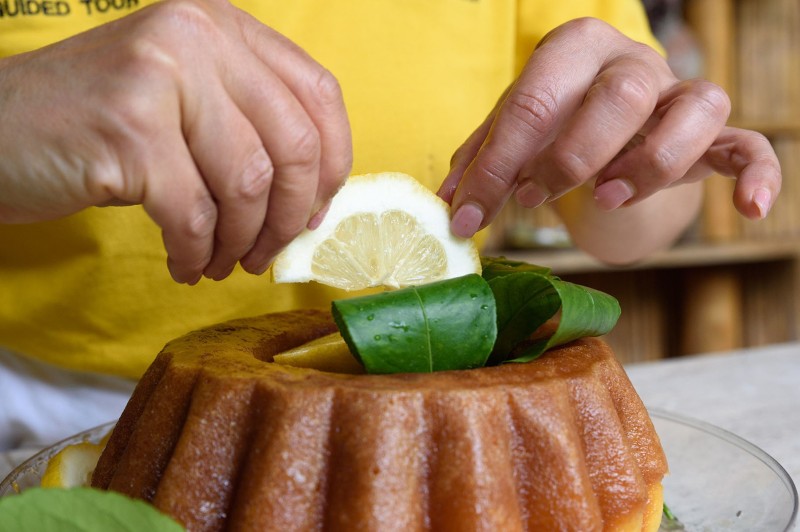 Amalfi Coast Gastronomic Tour with Tastings from Amalfi/Ravello (8 hours)
Depart for a full day exploring the gastronomic specialties of the Amalfi Coast. Upon your arrival in Amalfi you will enjoy an unforgettable lemon experience! Limoncello is an Italian lemon liqueur famous throughout the world that is mainly produced on the Sorrentine Peninsula and the coast of Amalfi. You will have a tour of our favorite scenic lemon garden and will enjoy a Limoncello tasting accompanied by homemade lemon cake and refreshing lemonade on the panoramic terrace surrounded by the lemon groves.
Your next stop will be at an Amalfi Coast winery high in the hills in Tramonti where the resident expert will accompany you on a tour of the vineyard followed by a tasting of their wines paired with a multi-course lunch of Amalfi Coast specialties. At the end of the tour, your driver will accompany you to the coffee bar of the famous pastry chef Sal De Riso (Stanley Tucci's favorite) for an afternoon espresso and a babà, sfogliatella or caprese al limone to finish your day on a high note!
Amalfi Coast Cooking Lessons (Small Group) (4 hours)
Learn the secrets of the delicious local dishes in this hands-on class at a private villa in Sorrento that offers a fun opportunity to learn about Southern Italian cuisine. A three-hour cooking lesson in English focuses on the traditional recipes of the Mediterranean region and Neapolitan specialties, with a particular emphasis on handmade pasta, local sauces, fresh fish or meat and desserts. Work alongside an expert chef preparing delicious, genuine Italian fare, then sit down to enjoy the lunch or dinner you have prepared, accompanied by local wines. Your apron and recipe cards will enable you to reproduce your Amalfi Coast menu for friends when you return home! Class begins at 9:30 a.m. or 4:00 p.m.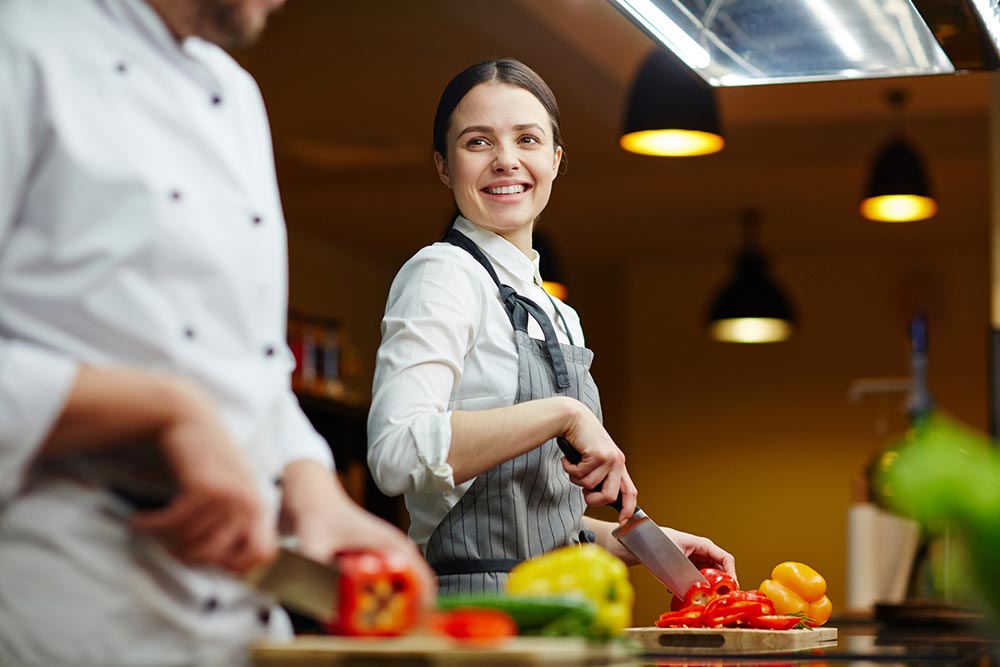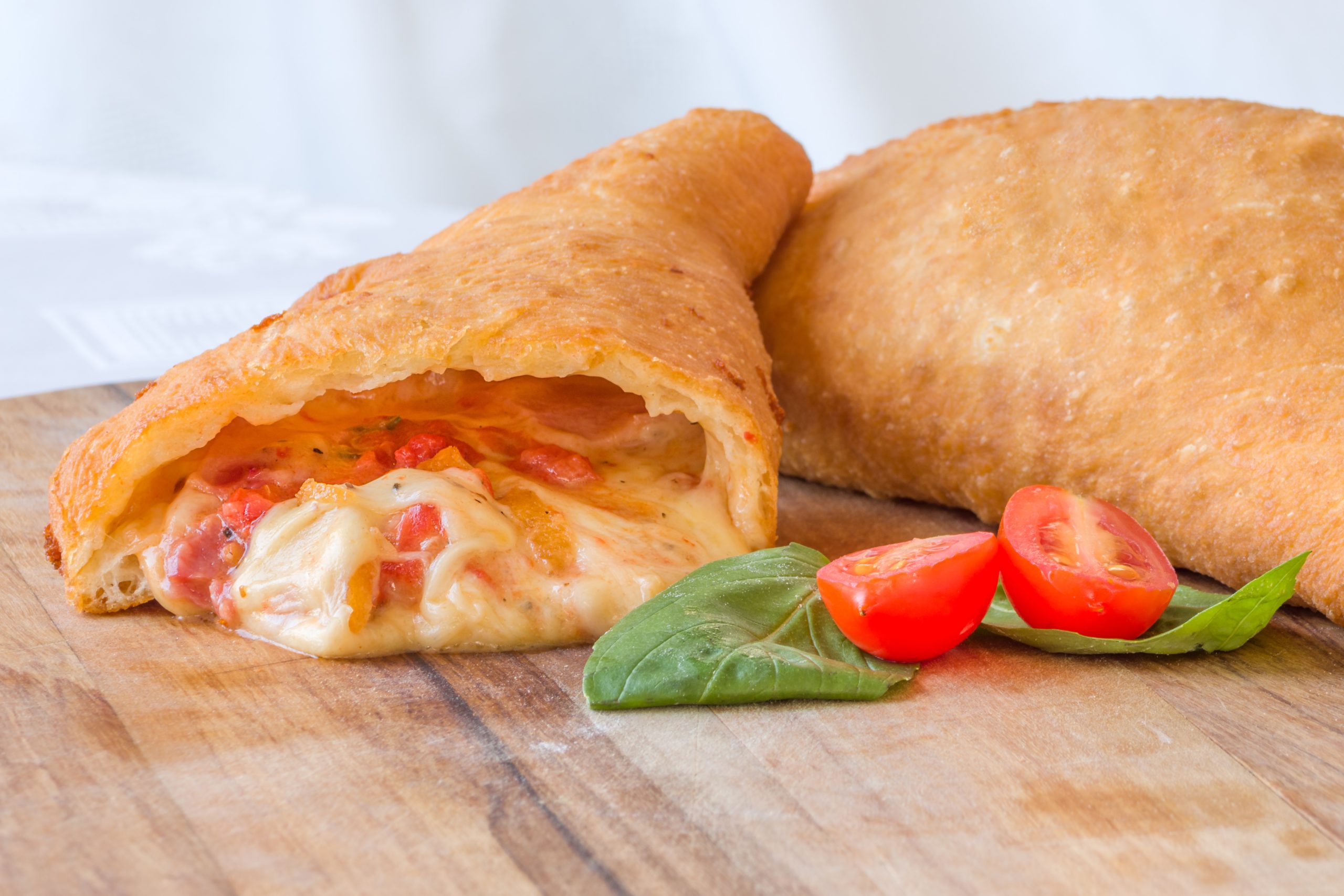 Bari Private Gastronomic Tour with optional biking (3 hours)
Meet your private foodie guide for a walking tour to discover the best of Pugliese specialties! Enjoy stops to try
freshly-baked Barese foccaccia,
local coldcuts, and the area's best street food like
panzerotti
and
fried polenta
. Learn about the local culture and gastronomic traditions along the way and then cap off your stroll with an
artisanally-made gelato
.
Lecce Walking tour with Gastronomic stops (3 1/2 hours)
Enjoy a walking tour with expert guide of this quaint city known for its famous baroque architecture and local artisans. Visit the Basilica di Santa Croce and splendid Duomo, the Piazza Sant'Oronzo and the remains of the Roman amphitheater that is the fourth largest in Italy. Visit a local papier machè artisan and then proceed to a tasting of the Puglia-based Maglia chocolates, followed by a stop in a local bakery to taste the regional specialties of foccacia and sweets, accompanied by a taste of local wine.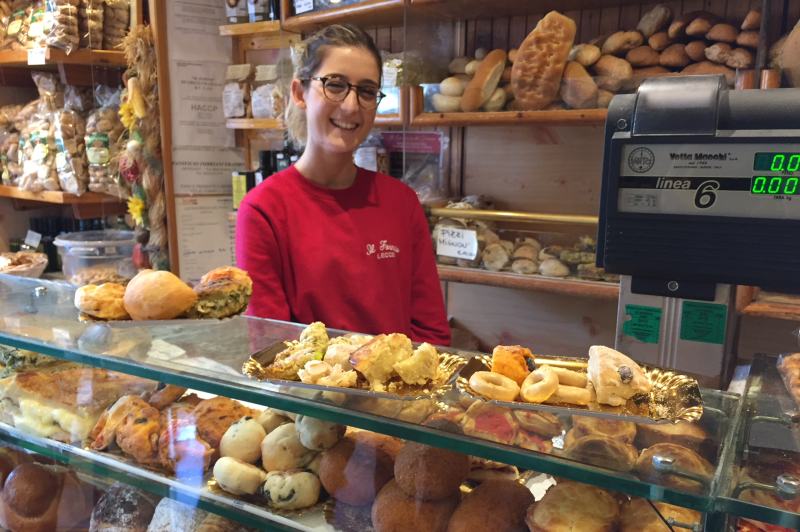 Our areas of specialty include private tours & transfers in Florence, Milan, Rome, Tuscany, Amalfi Coast and Capri, Venice, Portofino, Livorno, Naples, Sorrento, Civitavecchia. We also manage numerous luxury villa rentals in Tuscany and Umbria as well as apartments in Florence.
Please call or email us for a custom itinerary created just for you.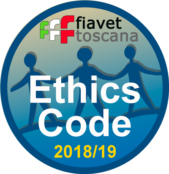 Fiavet Toscana Ethics Code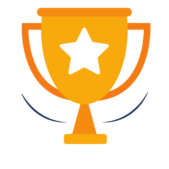 Vatican & Colosseum Accredited Tour Operator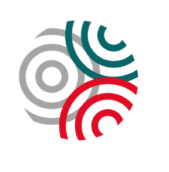 City of Florence Tour Operator