Standard Private Boat Transfers
Standard arrival airport transfer includes greeting by a hostess outside of baggage claim, who will accompany you on a walk to the dock for a private boat transfer to the closest dock to your hotel. Standard arrival transfer from train station includes greeting by a hostess and transfer by private boat to the closest dock to the hotel.
Standard Departure transfer includes a greeting by an assistant in hotel lobby and transfer in a private boat to the airport or train station. Porterage is not included, although this service may be available for hire at the airport and train station. For airport departures, clients will need to make their way independently to the terminal.
Standard transfers are for clients able to handle their own luggage as porterage is not included.
Airport to:
Central Hotel
Train station / Piazzale Roma to:
Central Hotel
*Please note that Standard Boat transfers are no longer available from hotels to the train station, Piazzale Roma or the Port
The following hotels have their own docks and transfer of luggage to the hotel is handled by the hotels' porters: Bauer, Ca'Sagredo, Cipriani, Colombina, Danieli, Gritti, Luna Baglioni, Monaco & Grand Canal.
The following hotels are subject to a € 20 supplement for each transfer due to their canal situation or location: Ai Reali, Al Angelo, Al Piave, Aqua Palace, Bonvecchiati, Bonvecchiati Palace, Certosa, Colombina, Excelsior, Hilton, Kette, Marriott, Palladio, San Servolo, Saturnia, Splendid, Kempinski San Clemente, Ruzzini.
Deluxe Private Boat Transfers
Deluxe arrival transfers include an assistant upon arrival at the airport or train station to accompany guests to the private boat and coordinate porterage and ends with hotel check-in. Porterage included to airport, train station, and the Piazzale Roma dock in Venice. An assistant will secure a city porter for hotels without their own dock when possible. This service is paid to the porter directly.
Deluxe departure transfers include an assistant from departure from hotel lobby, transfer by a private boat to the airport, train station, or port to the check-in area. For airport departures, clients will transfer to required terminal by private car or comfortable minivan. Porterage is included from dock in Venice to airport check-in counter or train track. An assistant will attempt to secure a city porter for hotels without their own dock. This service is paid to the porter directly. For departures by train, an assistant will take clients to appropriate platform while a porter arrives with luggage.
Airport to:
Central hotel
Train station / Piazzale Roma to:
Central hotel
Port to**:
Central hotel
Venice Private Car Direct Transfers
| Venice Port to: | Venice (Piazzale Roma) to: |
| --- | --- |
| Venice Airport | Florence |
| | Milan City |
| | Malpensa airport/Bellagio |
| | Cernobbio/Como |
| | Liguria area hotels |
Travel in style in your own private, luxury Mercedes or bus to your destination in comfort and safety. Most vehicles used for transfers are Mercedes E-class, V-class & 16 seat minibuses. We have cars for 1-2 guests, compact minivans for 3-5 guests and minivans for 6-7 guests for each of the locations below. A list for the most frequently requested transfers are listed below, and are subject to change.
*Clients traveling with more than one suitcase and carryon per person may need to move up to a larger vehicle.
Private Transfers from Venice with a stop in Verona and optional wine tasting (7-8 hours)
Upon arrival at Venice's Piazzale Roma our expert driver will transfer you to the picturesque town of Verona. Built along the Adige River, it's the famous setting of Shakespeare's Romeo and Juliette, and is home to this spectacular Opera performed every year in the Roman amphitheater. Before arriving in Verona's center, clients may opt for a tasting of local Valpolicella wines at a prestigious winery. After the vineyard, clients will proceed to Verona to eat authentic Veronese cuisine at the famous 12 Apostoli restaurant, which includes an aperitivo in its wine cellar that features historic Roman ruins and fascinating memorabilia. After lunch, you may choose to visit the historical center on your own or meet our charismatic guide to help navigate the city's circuitous streets. Visit the Piazza Erbe, Church of San Zeno and Arena that dates to 30 AD. Whether a Shakespeare enthusiast or not, Juliette's balcony shouldn't be missed. After touring Verona, clients will proceed to their final destination.
Venice to Milan/Lake Como/Florence/Liguria (or v.v.) with stop in Verona:
Milan city
Malpensa airport/Bellagio
Cernobbio/Como
Firenze
Liguria
Includes a 3-hour stop in Verona (or 2 hrs in the city and 1 hr for wine tasting) Depending on time of departure, clients have a choice of stopping for lunch, seeing Verona on their own, or adding a private guided Verona tour (additional charge). Lunch and wine tasting to be paid directly at the time. Please note that 12 Apostoli is closed every Monday.
* Clients traveling with more than one suitcase each may require a larger vehicle.
Ferrari Gallery Tour and Test Drive
Instead of stopping in Verona during the transfer between Venice and Florence, race car enthusiasts will love a visit to the Galleria Ferrari with the option of a Test Drive afterwards. Tour the interactive Gallery with the resident expert or on your own, then proceed nearby where your pre-selected model awaits you for a Test Drive accompanied by an expert professional driver to give you all the insider tips!
– Prepaid Entry tickets are € 15 per adult, kids 6-18 yrs are € 6 and children 5 yrs and under are free.
-Prices for the Ferrari or Lamborghini Test Drive vary by model and time requested and vary between € 65 to € 385.
Price list will be sent at the time of booking
The following tours are available from Venice, Verona, or transfers passing through these areas or Emilia Romagna. To design a customized tour of the region, please contact us.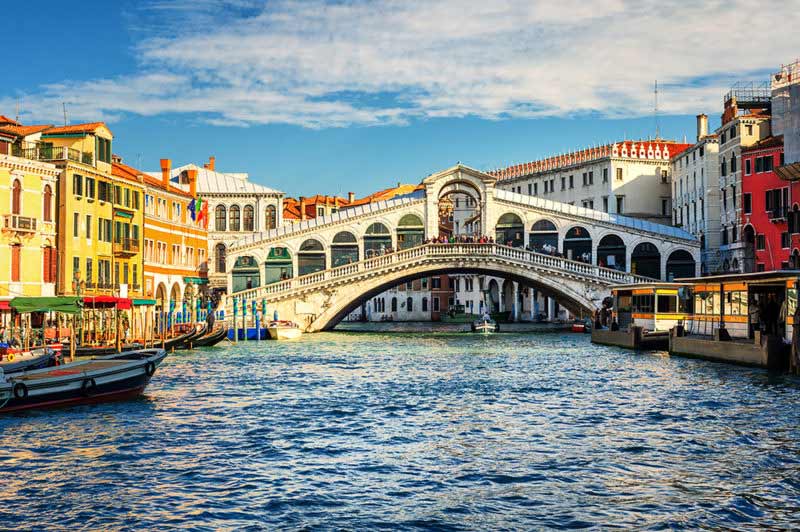 Venice Walking Tour (3 hours)
Our expert guide will meet you in the lobby and escort you on a walking tour of this romantic city that begins in San Marco Square with the magnificent Basilica of San Marco. One of the most unique cities in the world, Venice offers priceless art, stunning architecture and an element of mystery with its canals and winding alleyways. Admire the church's rich, detailed mosaics and the sculptures that adorn this enchanting structure. Next, learn about Venetian art and style with a tour of the gothic Doge's Palace that dates to approximately 1309, and its trove of treasures. This visit concludes in the Rialto area where clients will stroll over the city's oldest and best-known Rialto Bridge to end in the bustling Rialto Market for a glimpse of local life.
Doge's Palace entry fees of € 21 per adult and € 14 from 6-18 years old to be prepaid. The San Marco Basilica is unavailable for touring on Sunday mornings.
Venice Walking Tour Scavenger Hunt for Kids
Our expert guide will meet you in the lobby and escort you on a walking tour of this roma
Let us know that you are visiting Venice with kids and we'll match you up with a child-friendly guide armed with a colorful kids map that will involve them in appreciating the treasures of Venice's San Marco complex by searching for the highlights, accompanied by the narrative of your private guide. Please add an € 8 supplement per child.
Venice Walking Tour with the Secret Itineraries of the Doge's Palace (4 hours)
After touring San Marco and the "official" rooms of the Doge's Palace, go behind the scenes to visit the Grand Chancellery hall, the State Inquisitors room, the Torture chamber and the prison. See where the famous inmate Casanova made a dramatic and spectacular escape across the rooftop in 1756 and pass through the fascinating maze of cells where countless prisoners were held captive while awaiting their fate before the Venetian courts.
Prepaid entry fees of € 22 per adult apply, and € 16 from 6-14 years old. The San Marco Basilica is unavailable for touring on Sunday mornings. Doge's Palace is closed Dec. 25 and Jan 1. Please note that the Secret Itineraries tour is not recommended for guests who have difficulty walking up stairs, and children under 6 yrs old are not permitted.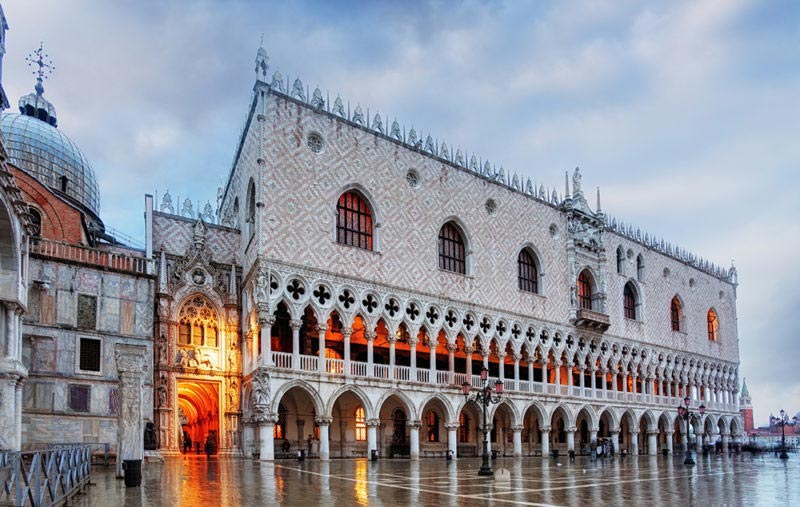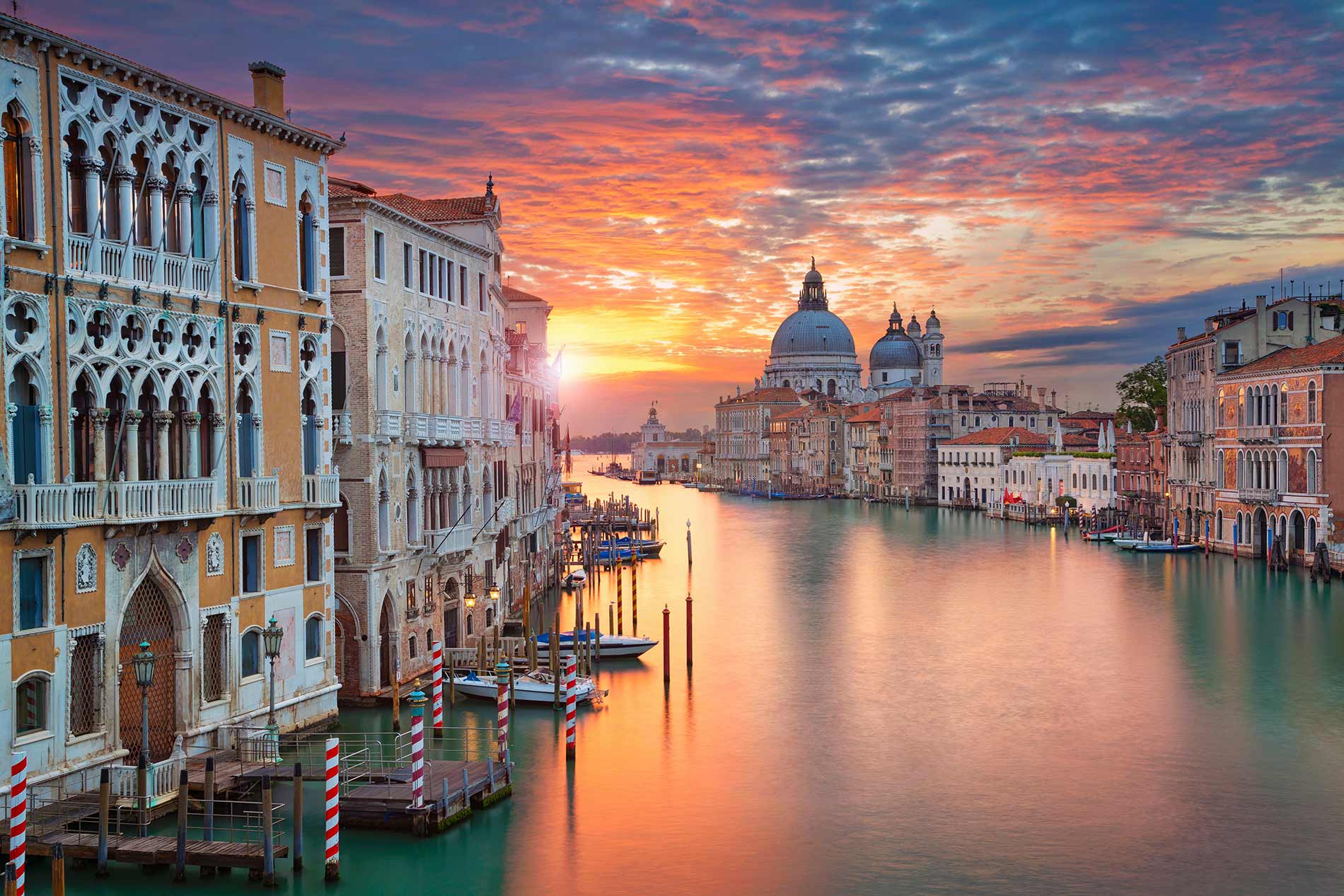 Grand Canal Cruise with Walking Tour (3 hours)
What better way to visit this mysterious and ancient city than by private boat with expert guide? Depart from hotel with your expert guide for a walking tour of the Dorsoduro sestiere of authentic Venetian quarters, strolling along hidden streets where locals once built their world-famous gondolas. Visit the Church of San Sebastiano to tour the masterful frescoes by the pre-eminent late Renaissance painter Paolo Veronese and then enjoy a one-hour cruise along the Grand Canal by private boat to witness the splendor of the Venetian palazzi. Available afternoons.
Church entry fee of € 3 per person to be paid onsite
Venetian Mask Making (3 hours)
Our expert guide will meet you in the hotel lobby to accompany you to the workshop of a famous Venetian mask maker where you will learn about the ancient craft of these classic accessories for the Carnevale celebration and see the spectacular examples on display. Then sit down with an expert artisan to design your own personalized mask using all of his materials including acrylic paints, glitter, silk ribbons, flowers, feathers and gold/silver leafing. Take your completed mask home for a memorable souvenir of your Venice sojourn.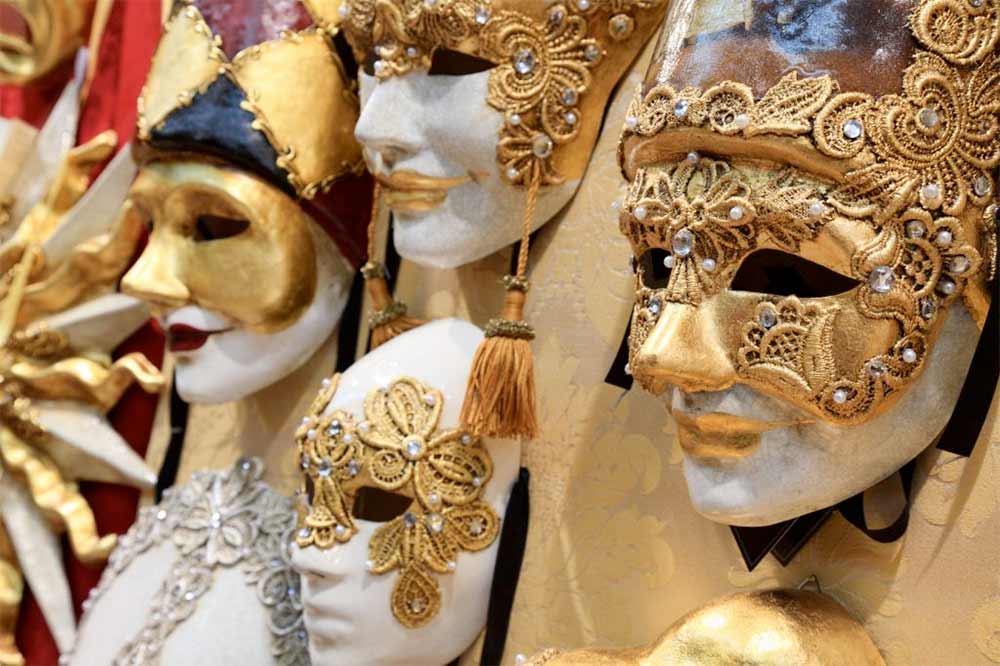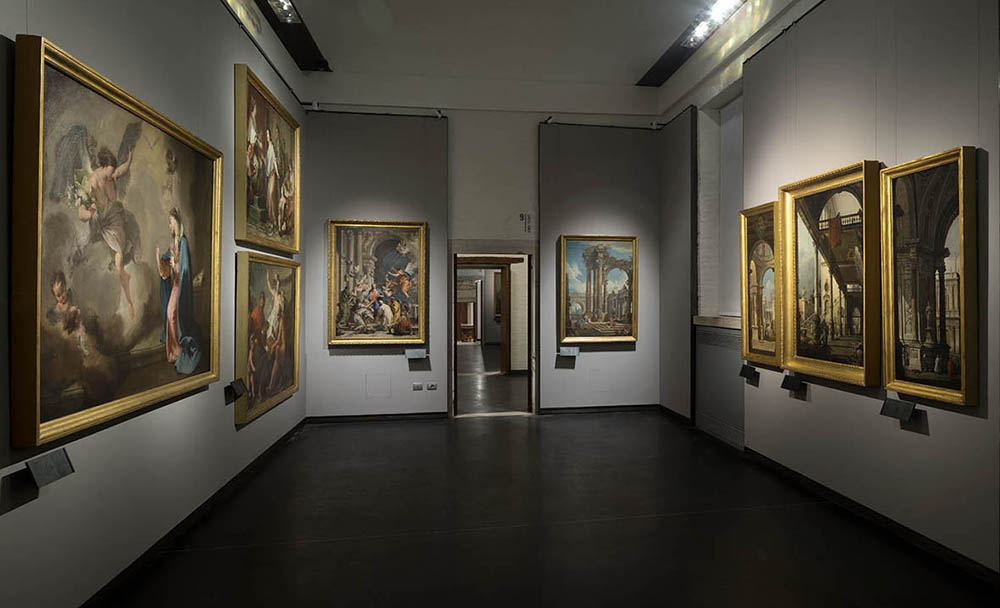 Artistic Treasures of Venice (3 hours)
Clients will discover exquisite Venetian art from important artists such as Bellini, Veronese, Tiepolo, Canaletto, and Guardi at the Accademia Gallery. The collection is a true history of European art with works ranging from the Byzantine era to the eighteenth century. Next, explore the artistic and creative personality of this beautiful city during a walk through the most noteworthy quarters, including a maze of hidden cobblestone streets and the area where locals once built their world-famous gondolas. Lastly, clients will proceed through the characteristic Zattere borough with its inviting promenade and home to a number of former palaces and churches. The last stop within this area is the church of Gesuati, famed for its beautiful frescoes and inlaid with magnificent marble.
Accademia entrance fees of € 15 per adult, € 5 for youths 17 yrs and younger with Valid ID to be prepaid. Church fees of € 3 pp to be paid directly
This tour is unavailable on Monday afternoons, Dec. 25, Jan.1, and May 1.
Three Islands Tour (4 hours)
Depart in the comfort of a private boat with our expert guide to the famous Venetian islands, starting with Murano. The world's top glassmakers have worked on the island since 1291, and clients will see masters of this craft at work, along with their most important historical pieces. The next stop is Burano, with its brightly painted houses which is world renowned for intricate lace making. Finally, proceed to Torcello to visit the island with the oldest cathedral in Venice, the Basilica of Santa Maria Assunta which is a magnificent Byzantine-Italian cathedral dating to 639 AD housing ancient mosaics. Return to Venice afterwards.
Upon request at the time of booking you can finish the tour at Torcello and have lunch at the famous Locanda Cipriani, part of the Harry's Bar group. There are public and private boats available for the return to Venice, to be paid directly. The restaurant is closed every Tuesday. Entry fees on Torcello to be paid directly onsite.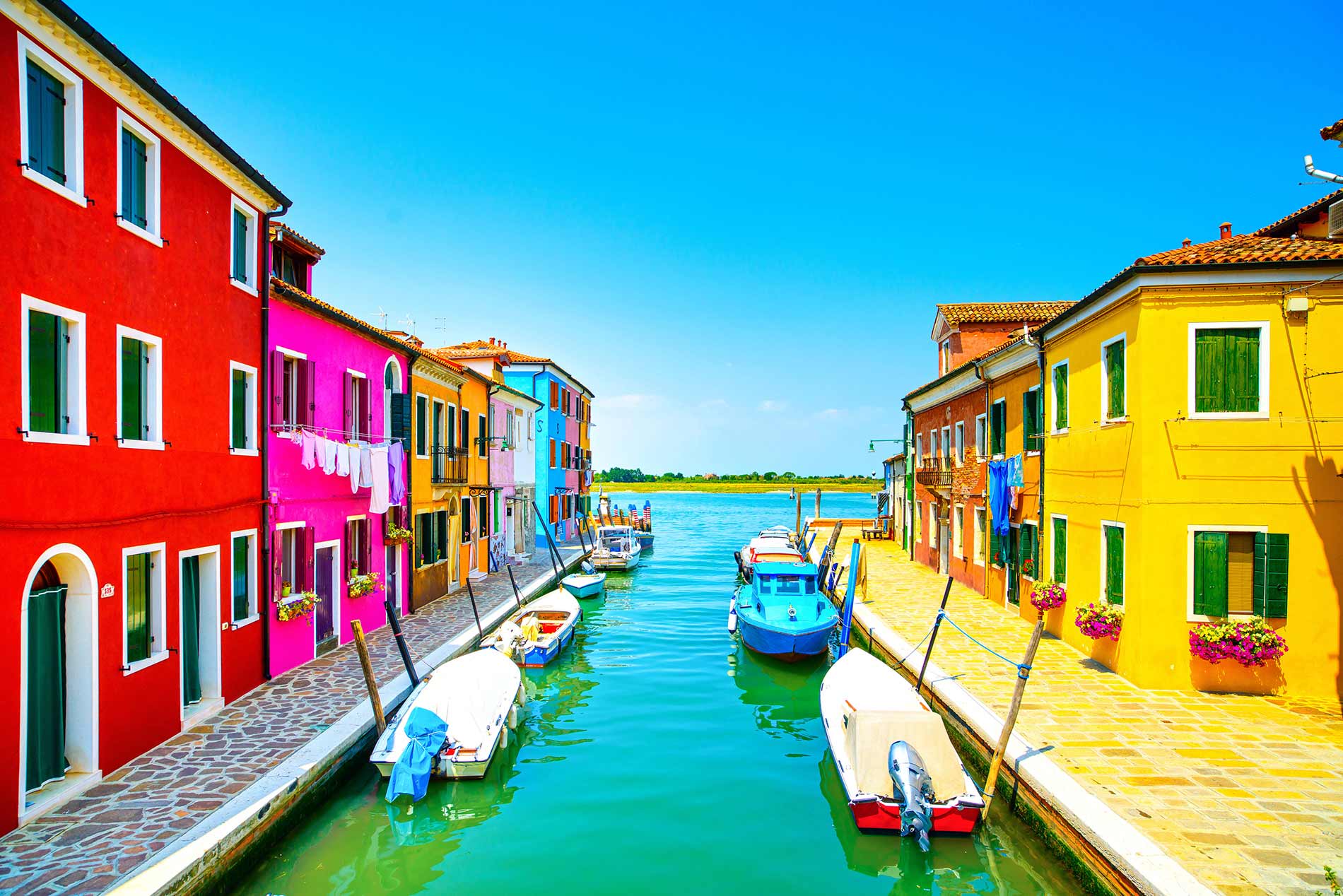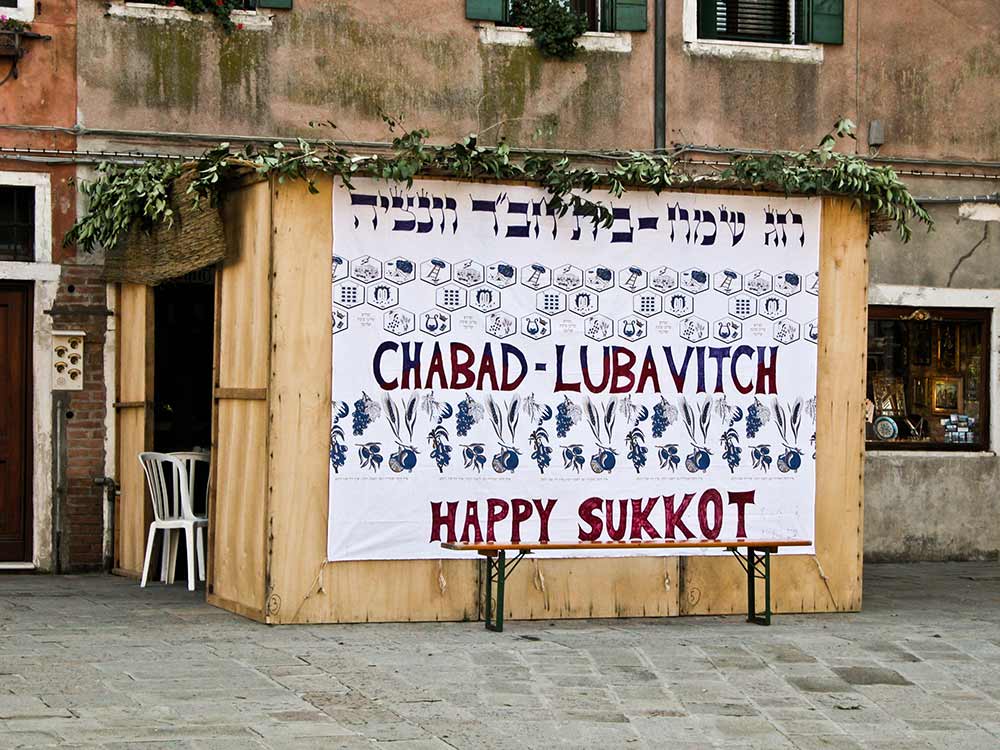 Jewish Ghetto and Museum Tour (3 hours)
Visit one of the most important Jewish ghettos and Synagogues in Europe located in Venice's historical center. The former ghetto area is still the center of Venetian Jewish life. From the hotel, clients and their guide will proceed to the Cannaregio neighborhood. The first stop is local Jewish bakery where clients can taste local specialties whose recipes have been passed down through generations. Then, after joining a resident expert from the Jewish community, proceed to the old ghetto to tour three of the area's five synagogues along with the Jewish museum.
Entry fees of approximately € 13 per person to be paid directly. In the synagogues, other visitors are likely present. For a completely private opening, please add a € 95 supplement. The Synagogues and Museum are closed on Friday afternoons, Saturdays, or Jewish holidays including April 10, 11, 12, 17, 18, May 31, June 1, Aug 1, Sep 21, 22, 29, 30, Oct 5, 06, 11, 12, 13.
Venetian Masters of the 18th Century (3 hours)
Meet your expert art historian in your hotel lobby and proceed to the Ca'Rezzonico where you will begin your exploration. This richly furnished Baroque palace is one of the most splendid Venetian palazzo and houses the of 18th-century Museum. The rooms are decorated with frescoes and furnished with paintings and pieces of furniture on loan from local palaces and museums. Tiepolo and Canaletto are among the most famous artists we admire in this museum, and we will also look at the work of several others less known artists and craftsmen that have made the 1700s one of the most successful periods of the Venetian art.
Within walking distance from Ca' Rezzonico, in the lively Campo Santa Margherita, we will visit the Scuola Grande dei Carmini, the last confraternity to be established in Venice in the 17th century. The elegant baroque architecture built on a design of Baldassarre Longhena, houses several important paintings, among which, on the ceiling of the main hall, a group of colorful canvases by Giambattista Tiepolo considered the finest masterpieces of his mature art.
Entry tickets to be paid directly at € 16 per adult and € 12 per child 6-14 yrs. Closed Tuesdays, Jan 1, Dec 25 and May 1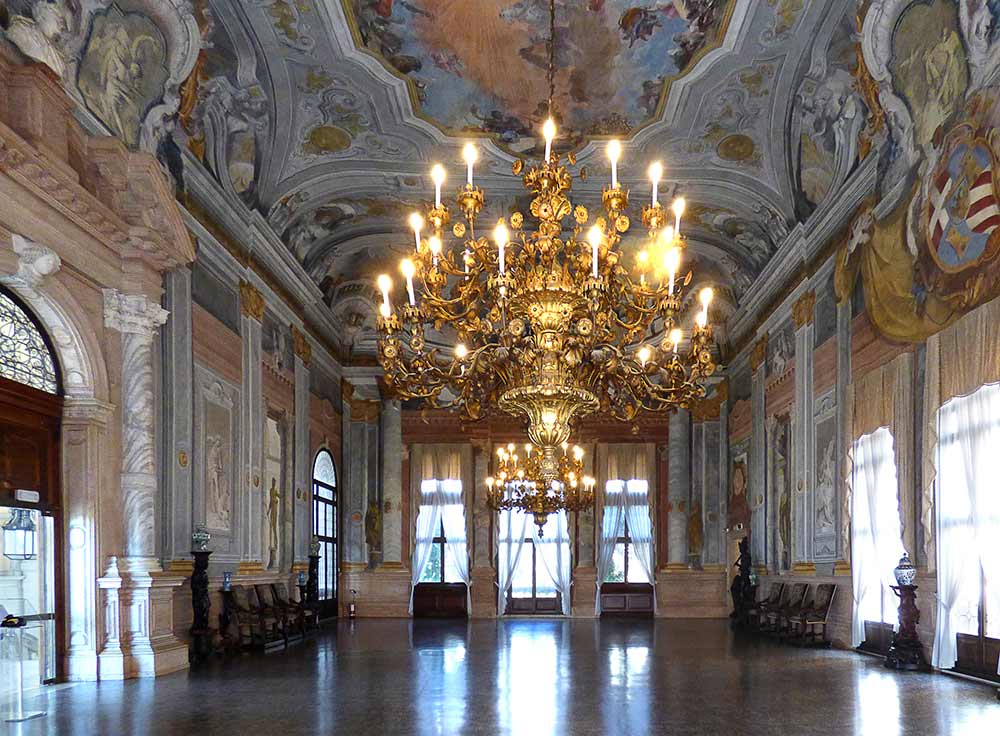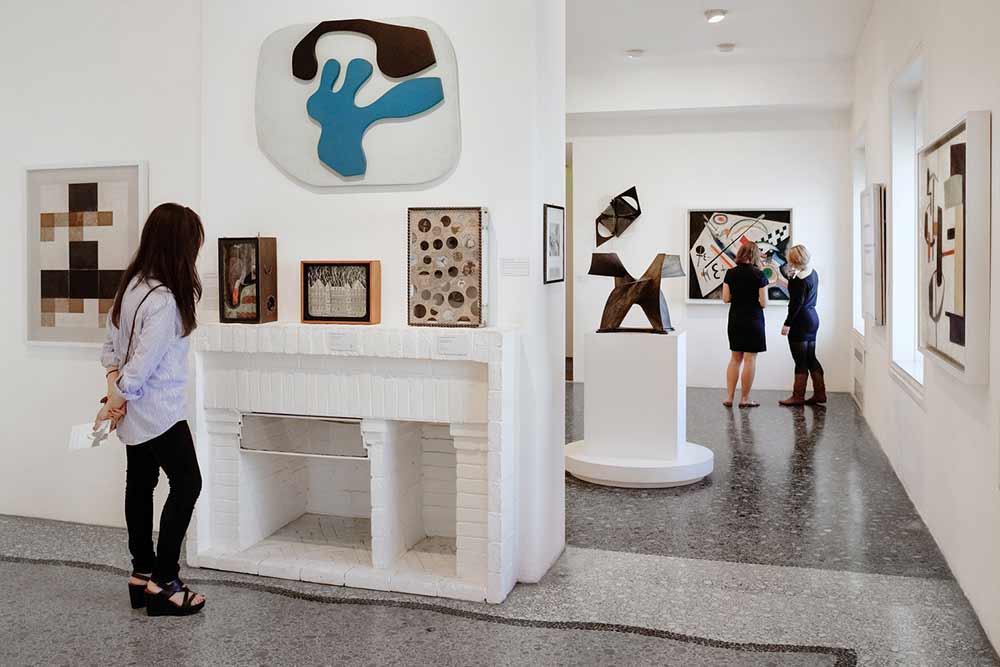 Peggy Guggenheim Collection Tour (1-1 1⁄2 hours)
Meet your expert in-house guide directly at the museum entrance for a fascinating tour of this unparalleled collection. Peggy Guggenheim, an icon in the world of art collectors, was dedicated to the advancement of 20th century art and her Palazzo Venier dei Leoni on the Grand Canal is now the location of her museum. The collection holds major works of Cubism, Futurism, Metaphysical painting, European abstraction, avant-garde sculpture, Surrealism, and American Abstract Expressionism, by some of the greatest artists of the 20th century. These include Picasso, Braque, Duchamp, Léger, Brancusi, Severini, Picabia, de Chirico, Mondrian, Kandinsky, Miró, Giacometti, Klee, Ernst (who was also married to Peggy for a time), Magritte, Dalí, Pollock, Calder, and Marini. Afterwards, on your own, you may want to visit the excellent gift shop or dine at the Cafe here (managed by one of Venice's best restaurants, Ai Gondolieri).
Entry tickets of € 16 pp for adults to be prepaid. Tour not available on Tuesdays.
For travel agents' ease, this detailed brochure offers most all services we provide. However, for further options contact our office directly, as we capably accommodate most any request.