Travel in style in your own private vehicle to your destination in comfort and safety. Most vehicles used for transfers are Mercedes E-class, V-class & 16 seat minibuses. We have sedans for 1-2 guests, compact minivans for 3-5 guests and minivans for 6-7 guests for each of the locations below.  We are happy to suggest fun stops for sightseeing during transfers with further destinations.
Absolute Italy offers a variety of touring options in Puglia to include the most important attractions, along with wineries and olive oil mills, and cooking lessons in a Pugliese farmhouse. Our expert drivers and guides are available for all of your custom touring needs. We will customize a program based on your itinerary; please write to info@absoluteitaly.it for more information.
Some of our customized tours and shore excursions can include:
The famous "trulli" houses in Alberobello Ostuni, Cisternino and Locorotondo Monopoli and Polignano
Matera and Altamura
The Grottoes of Castellana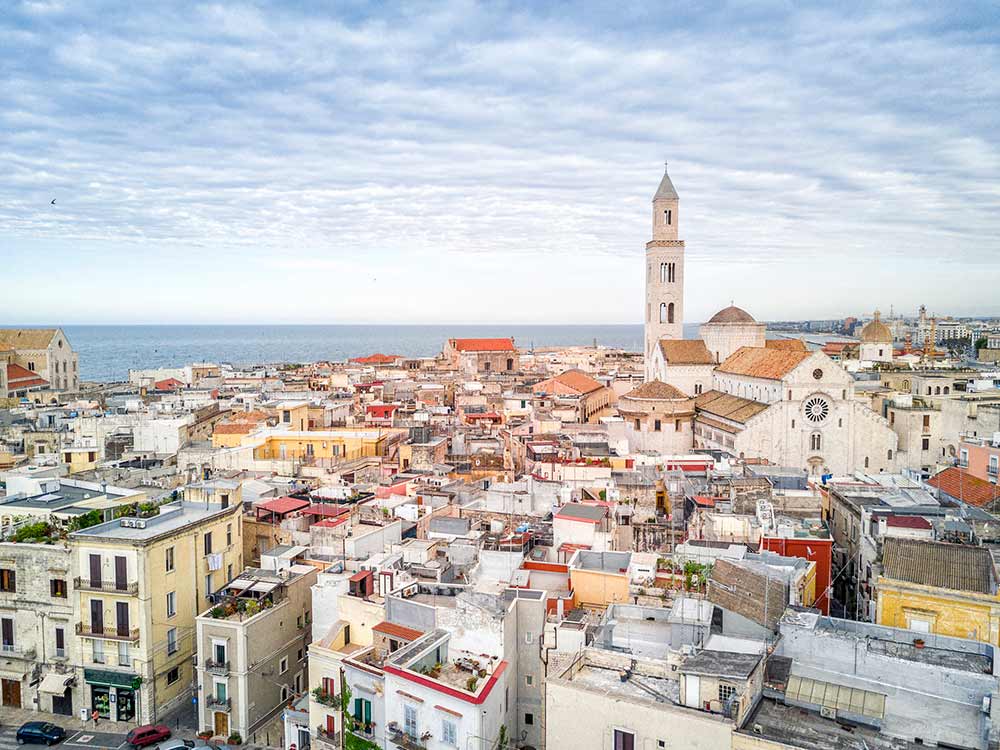 Bari Walking Tour (3 hours)
Depart with your expert guide for a walking tour of the highlights of the bustling city of Bari. Go behind the scenes down the back alleys to see the local "signora's" making homemade orecchiete pasta in their kitchens, along with the newest locations for Pugliese street food. See the important monuments of medieval Old Bari and visit the important Basilica di San Nicola. Time permitting, enjoy a stroll along the ancient walls of the Aragonese castle.
Any entry fees to be paid directly onsite.
Lecce Walking tour with Gastronomic stops (3 1/2 hours)
Enjoy a walking tour with expert guide of this quaint city known for its famous baroque architecture and local artisans. Visit the Basilica di Santa Croce and splendid Duomo, the Piazza Sant'Oronzo and the remains of the Roman amphitheater that is the fourth largest in Italy. Visit a local papier machè artisan and then proceed to a tasting of the Puglia-based Maglia chocolates, followed by a stop in a local bakery to taste the regional specialties of foccacia and sweets, accompanied by a taste of local wine.
Includes all tastings and entry fees.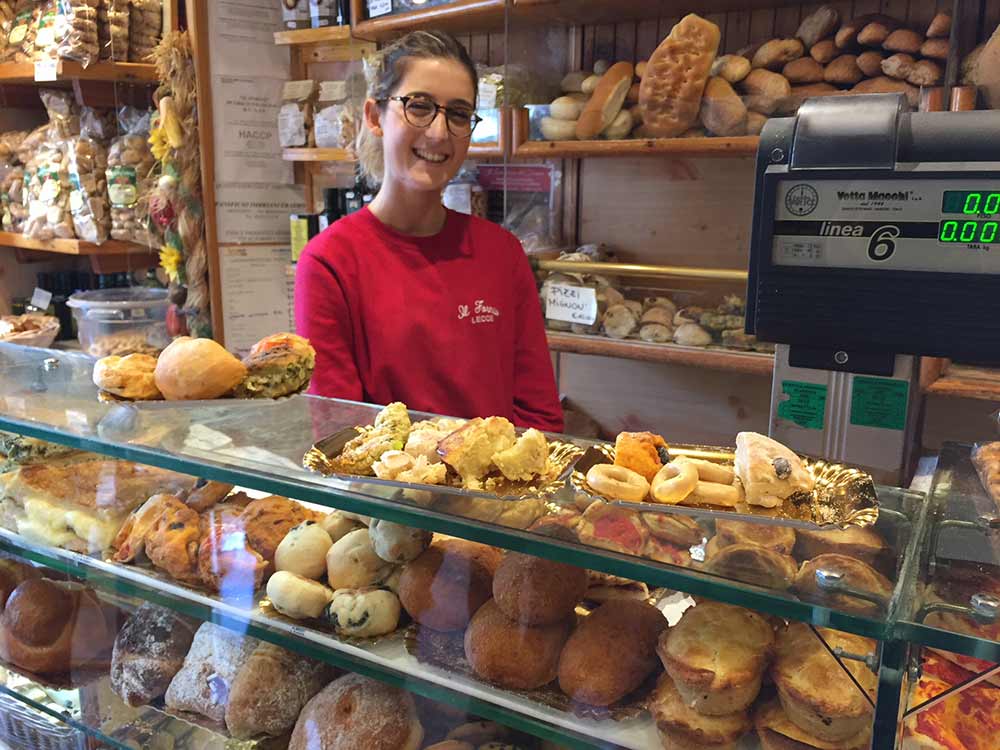 Please call or email us for a custom itinerary created just for you
Absolute Italy – Via Maggio 35 50125 Firenze Italy
(39) 055-212877 | info@absoluteitaly.it