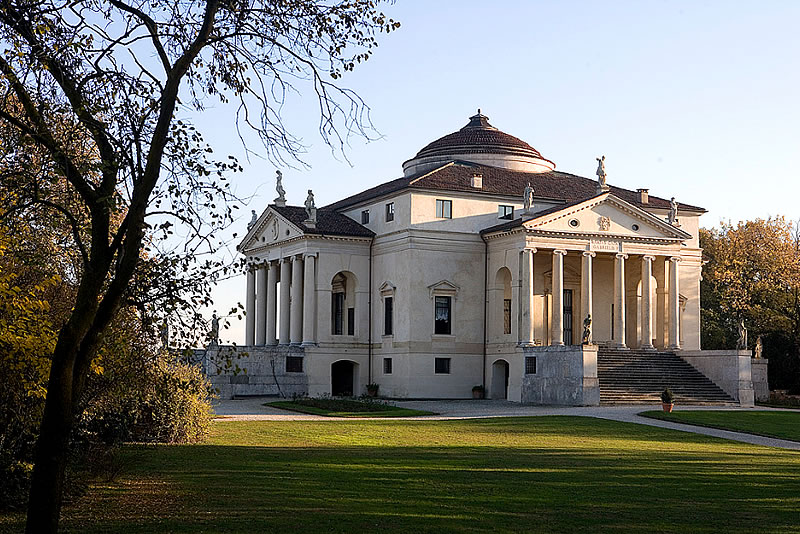 Palladian Villas Tour
Discover beautiful countryside villas designed by renowned Italian architect Andrea Palladio. His Palladian style was inspired by Greek and Roman architecture and communicates extraordinary aesthetic yet expressive qualities. On this guided tour guests will visit his best and most important works. These beautifully crafted villas include Villa La Rotonda, Villa Valmarana ai Nani, Villa Pisani or Villa Emo. Clients will learn more about the classic architecture, the social meaning, and family history behind each site. This tour includes a stop for lunch in a picturesque location with delicious, local cuisine and wine (to be paid directly).
Padua and the Palladian Villas
Just outside Venice, situated beautifully along the Bacchiandone River is the picturesque city of Padua. This city comprises a complex network of arcaded streets that open into a scenic piazza and has bridges flowing back and forth across the river, which was used as a moat in ancient times. It's also where most of Shakespeare's Taming of the Shrew was set. Clients will spend the day touring this city and the famous Scrovegni Chapel. The chapel was originally attached to the Scrovegni family's palace and was frescoed by the master Giotto beginning in 1303. This beautiful artwork covers each wall to narrate events in the lives of the Virgin Mary and Christ. You can also visit the nearby St. Anthony Church and cloister.  This special day also includes a visit to two nearby Palladian Villas that offer a unique look at extraordinary architecture.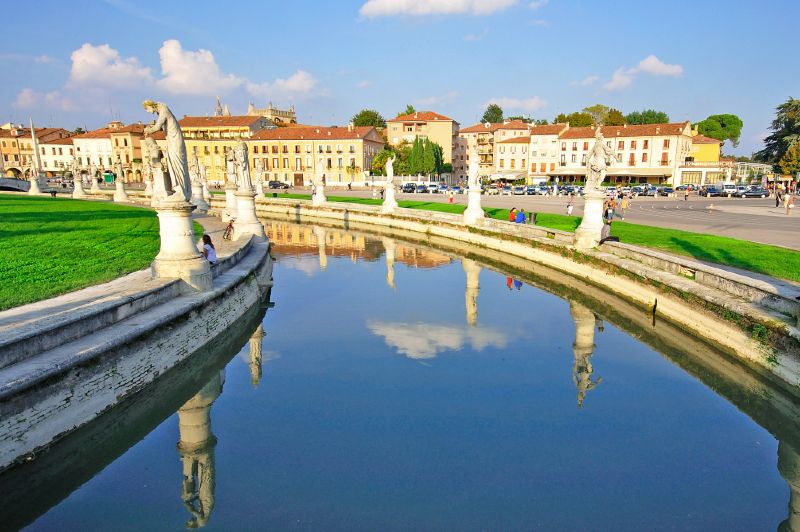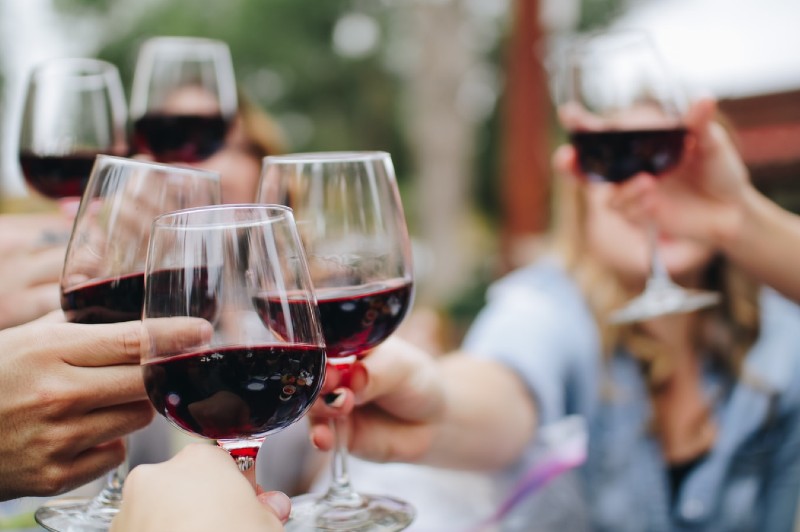 The Wines of the Veneto Tour
Guests will tour the town of Soave, still enclosed by its medieval walls. Surrounded by vineyards and topped with a castle, this town's important buildings date to the Middle Ages. Alongside its history, the town is also recognized for producing a top Italian wine. Soave wine is a straw yellow color, almost green at times. It's known for conveying delicate and light flavors with a gentile acidity. Legend has it that the famous Italian poet Dante gave soave wine its name, meaning smooth, in the 13th century. Dante or no, visitors will enjoy walking the city's streets and tasting locally produced wine at a neighborhood cantina.
Asolo, Bassano del Grappa and Villa Barbaro
Enjoy a relaxing day in the countryside seeing the highlights of the towns in the Northern Veneto area including Asolo and Bassano del Grappa. Asolo is a tiny walled town lined with charming homes and has local artisans including a weaver making exquisite silks on ancient looms where you can see the works in progress.  A stop for lunch can be made in the garden of the Locanda Cipriani hotel. Proceed to Bassano del Grappa at the base of the Mount Grappa famed for its bridge designed by famous architect Andrea Palladio, and the various gastronomic delights including the Italian after-dinner drink grappa. Stop in the Poli distillery Museum for a variety of grappa-inspired products and its museum tracing the history of this important liqueur.  For guests with an interest in Grappa a guided tour of the Distillery can be arranged. Finish the day with a stop at the magnificent Villa Barbaro, designed by Palladio, to tour the interior rooms frescoed by Paolo Veronese.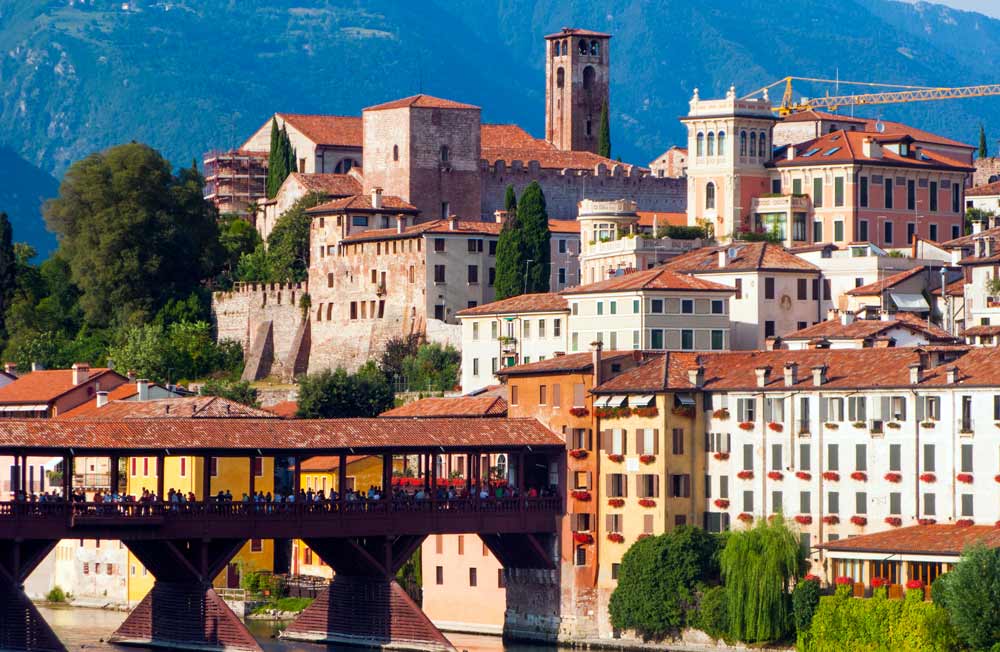 Our areas of specialty include private tours & transfers in Florence, Milan, Rome, Tuscany, Amalfi Coast and Capri, Venice, Portofino, Livorno, Naples, Sorrento, Civitavecchia. We also manage numerous luxury villa rentals in Tuscany and Umbria as well as apartments in Florence.
Please call or email us for a custom itinerary created just for you.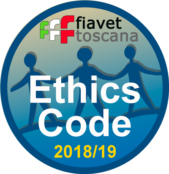 Fiavet Toscana Ethics Code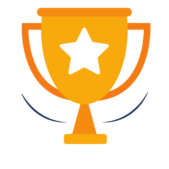 Vatican & Colosseum Accredited Tour Operator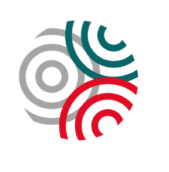 City of Florence Tour Operator