Florence Countryside Tours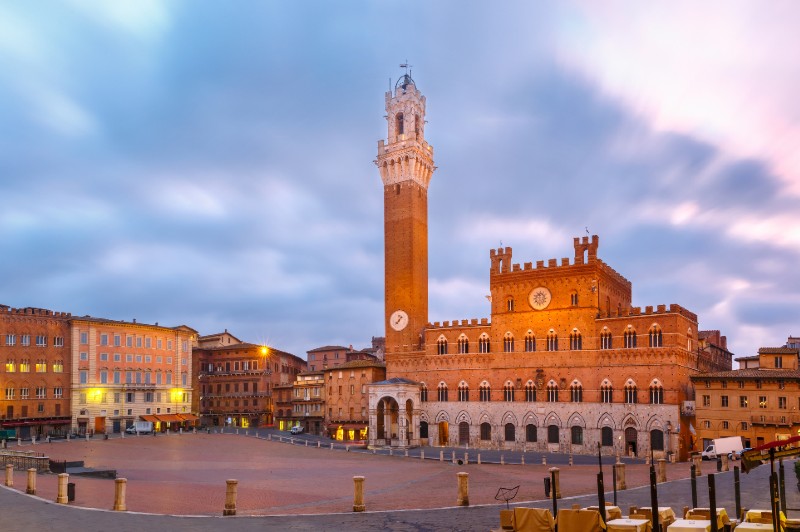 A Day in Siena and San Gimignano (8 hours)
Meet your private driver in the hotel lobby to begin your tour through the scenic hills of Tuscany. The first stop is the picturesque city of San Gimignano with its impressive medieval towers. Stroll the streets of this charming town enjoying the morning on your own. Make sure to see the Piazza della Cisterna and the Piazza del Duomo, taking a peek at the local wares and wines in the shops that line the town's characteristic cobblestone streets before departing to Siena. Have lunch in a local trattoria (to be paid directly) and then enjoy the afternoon in Siena, where you will have time to explore the town on your own or add a walking tour with expert local guide. We recommend a visit to the historic Piazza del Campo where the famous horserace "Il Palio" takes place every summer and brightens the city's streets with colorful flags and lively festivities organized by each of the city's competing neighborhoods. Next visit the Palazzo Pubblico and the stunning cathedral that boasts a collection of works of art by Michelangelo, Donatello, and Bernini.
A Day in Chianti (8 hours)
Your private English-speaking driver will pick you up in the hotel lobby to begin this day trip through the Chianti countryside, characterized by its silver-green olive groves, well-kept vineyards and small stone cottages. Your first stop will be at an award-winning winery in the Chianti Classico region where you will visit their ancient olive oil mill and have a taste test of their different oils accompanied by two of their signature wines. Proceed to a second nearby winery for a visit with your own sommelier to include the cellar where you will learn about their winemaking techniques, followed by a guided tasting while seated on their scenic terrace enjoying the views over the vineyard. Your tasting will include one Tuscan Rosè, three Chianti Classico blends and one Super Tuscan accompanied by your choice of Tuscan lunch.
Afterwards take a stroll through the characteristic towns of Greve and Montefioralle to see the cobblestone streets and artisan markets before proceeding back to Florence at the end of the day.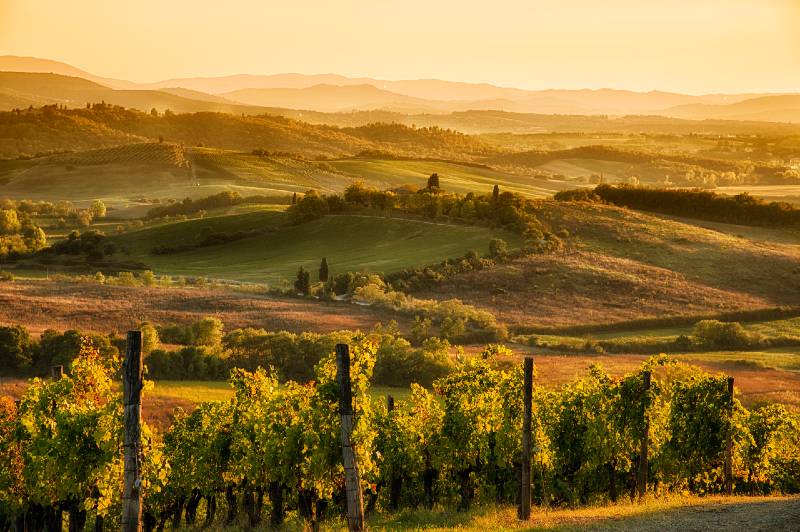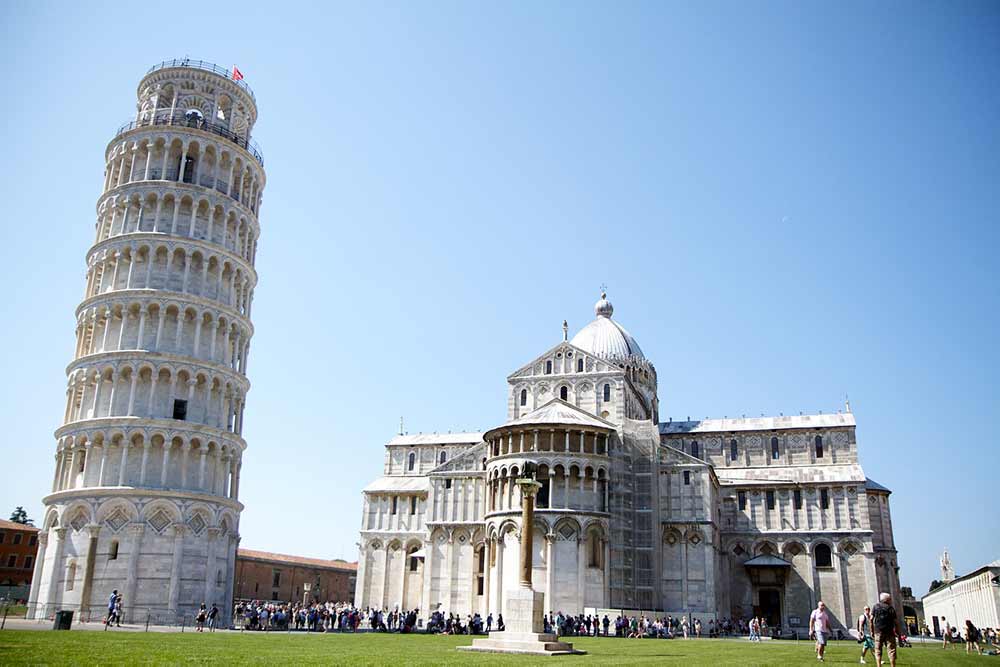 A Day in Lucca and Pisa (8 hours)
Depart with driver from your hotel lobby through the Tuscan countryside and head towards the coast for a day of exploring Lucca and Pisa on your own. Enjoy the walled medieval town of Lucca and walk along its cobblestone streets to visit its important piazzas and churches, then enjoy time on your own for lunch. Proceed to Pisa, home of the famous Leaning Tower, where you can admire it from the Piazza dei Miracoli or we can reserve a visit with the resident staff of the tower for a short tour climbing to the top for € 22 per person extra (children under 8 are not allowed in the tower).
A Day in Southern Tuscany with Brunello Wines (9 hours)
Meet your English speaking driver in the hotel lobby for an excursion to explore the Brunello wine region. The Brunello di Montalcino was awarded the first Denominazione di Origine Controllata (DOCG) designation and today is one of Italy's best-known and most valued wines. Start in the town of Montalcino in the heart of the wine region for an overview of the area's wines with a sommelier at the town's enoteca with three tastings. Enjoy time for lunch on your own and then proceed to the biodynamic winery Podere Le Ripi, known for its young innovative winemaker, for a private visit of the grounds and cantina with onsite expert. Enjoy a tasting of three wines accompanied by fresh bread with extra virgin olive oil and cheese. Proceed to the nearby Mastrojanni winery for a guided visit with expert followed by a wine tasting of three of their top wines accompanied by breadsticks and local pecorino cheese.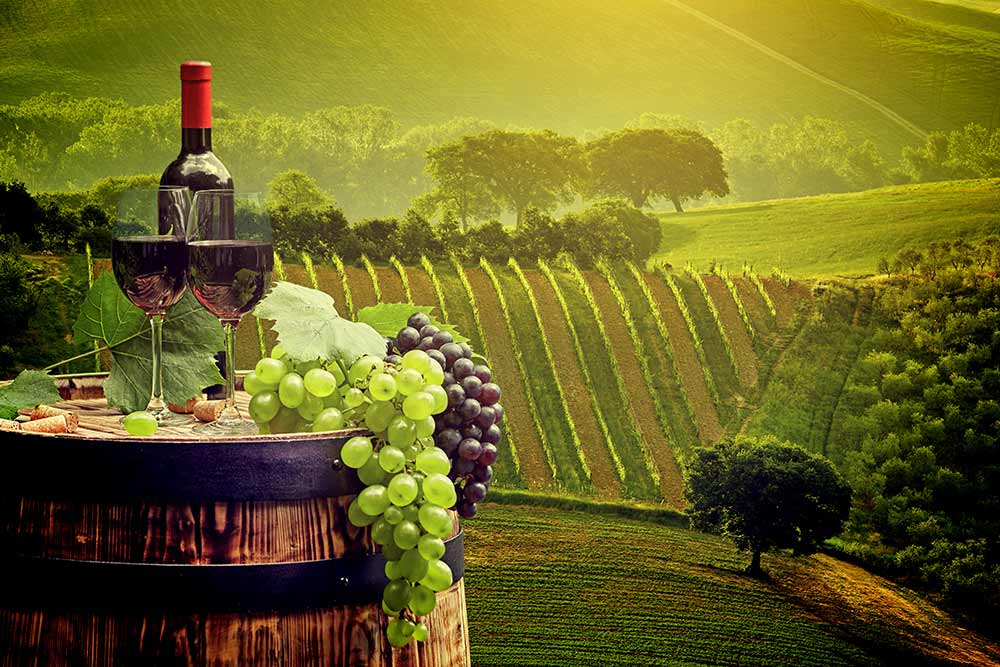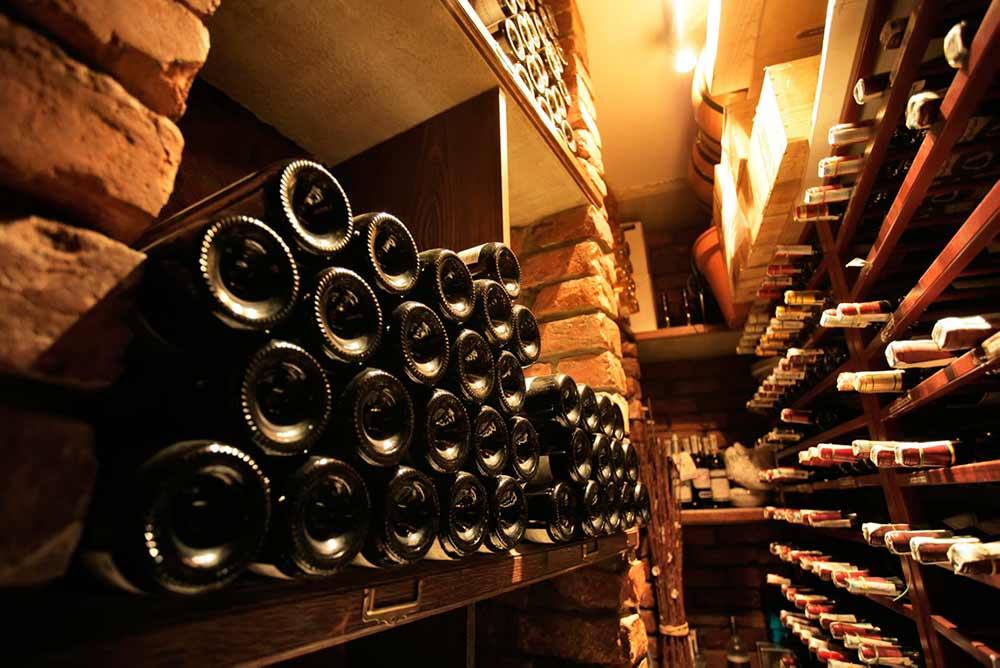 Exclusive: Be a Tuscan Winemaker for the Day
For our true wine enthusiasts, Absolute Italy offers an exclusive opportunity to blend your own Tuscany wine alongside an oenologist in his winery, surrounded by barriques of Sangiovese, Merlot, Cabernet Sauvignon, Gamay and Syrah. Enjoy a morning at the winery immersed in the Chianti countryside that will include blending your personalized wine to your specifications, and once you are satisfied with the final result, you will prepare and seal from 12-60 bottles to include a personalized label of your own design. At midday, take a break from your efforts and enjoy a full Tuscan wine tasting lunch. Bid goodbye to your new friends at the end of the day and then just wait for your bottles to arrive to you in the US approximately 2 months later.
Hiking in the Vineyards with Wine Tasting lunch (4-5 hours)
If you enjoy the beautiful Chianti countryside and want to get some exercise, meet up with our expert hiking guide at one of our favorite wineries for a trek among the vines and tour the grounds of the vineyards, that stretch out into the rolling hills of Tuscany with its woods, natural lakes and country houses made of stone.  Hiking will be based on your ability, and then upon your return to the winery you will enjoy a multi-course Tuscany lunch paired to the proper wines.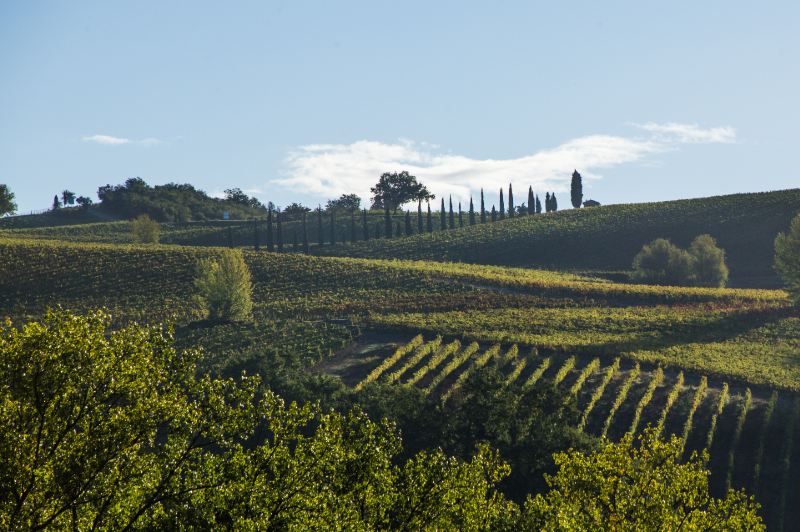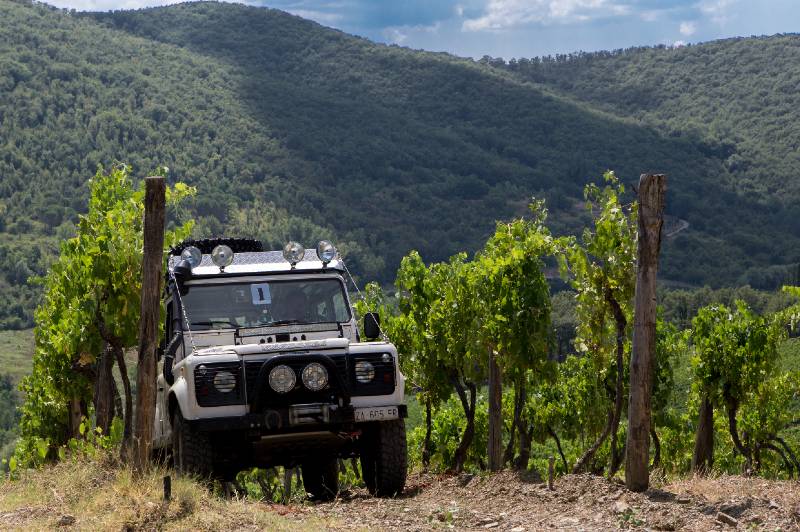 Off-Roading in the Vineyards with Wine Tasting Lunch (4-5 hours)
For our more adventurous guests, enjoy a thrilling off-road adventure in a 4WD on the grounds of a Chianti winery, through the untamed woods and see the hidden part of Chianti that many never experience, with its hills and lakes off the beaten path.  Enjoy taking photos of this unknown part of Tuscany, with a possible animal sighting or two along the way.  After your adventure, return to the winery where you will enjoy a multi-course Tuscany lunch paired to the proper wines.
Tuscany Cooking Lessons; Antinori Tuscan Cooking and Wines
Enjoy a special morning or afternoon experience with a small group Tuscan cooking lesson.  Roll up your sleeves and work along with the chef to prepare a multicourse Tuscan meal and learn his secrets of years of experience, while enjoying tastings of Antinori wines, Balsamic Vinegar, pecorino cheeses and Amedei chocolates, then transfer on your own to the home of the Antinori winery at the Badia a Passignano for a wine tour of the famous cellars with the wineries sommelier to learn all about the Antinori wine production before enjoying the fruits of your labors relaxing in the restaurant to enjoy the gourmet lunch or dinner you prepared, matched to the proper Antinori vintages.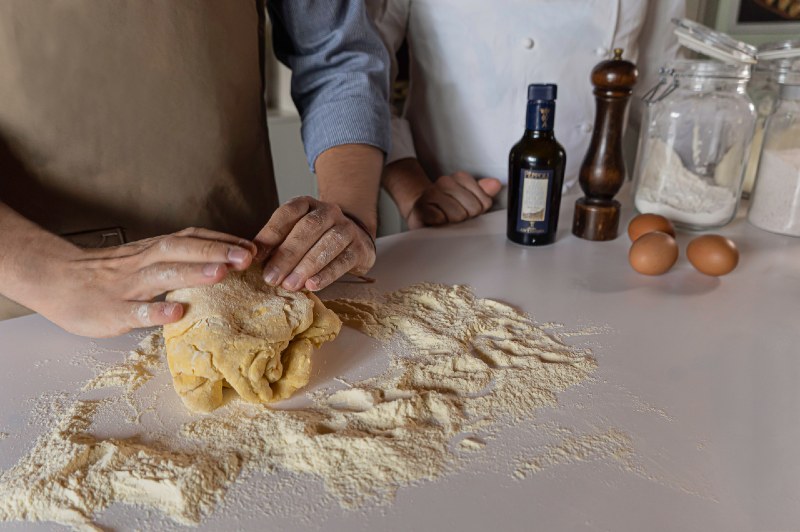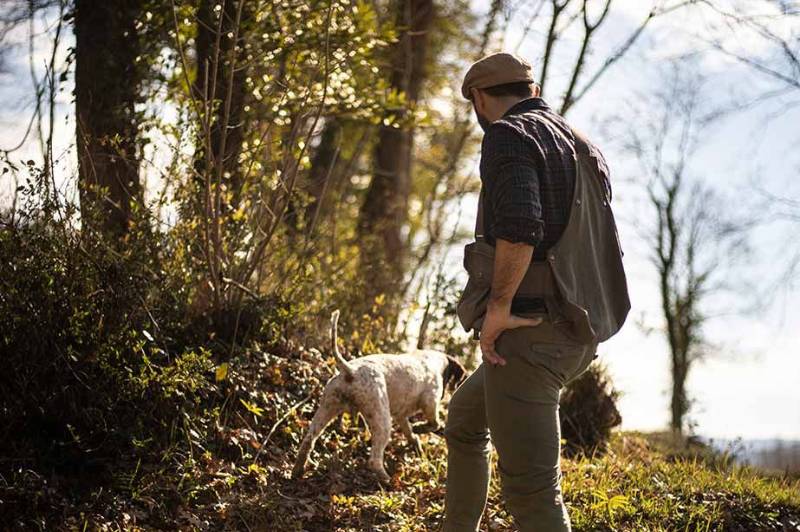 Tuscany Truffle Experience (4 hours)
Truffles are one of Italy's most luxurious exports and true lovers of this delicacy can enjoy a full immersion with our experts whose knowledge in the field goes back for three generations.  Start the day with a lesson on the history of truffles, and then take an off-road vehicle into the woods with the truffle hunter and his highly trained dogs for a genuine hands-on experience while walking through the Tuscan forest.  Accompany them through the woods as they hunt down this elusive treasure and then return to headquarters for your reward, a four-course truffle-based lunch accompanied by your favorite drinks.
Made in Italy Tour (8-9 hours)
Customize this excursion with your preferred visits! Depart with your private driver in the morning and journey to see the best of Italy's finest products. Choose among the following:
-visit the hilltop town of Lari for a tour of the pastificio artisanal pasta makers of the Martelli family who have been making traditional pasta since 1926. Tour their workshop and learn about the process to produce the spaghetti, fusilli and maccheroni they are known for all over Italy.
-visit the Vespa Museum, home of the famous scooters known worldwide for a guided tour of the hip and elegant models that starred in some of the best-known films over the years and see unusual examples only available here.
-tour a cheesemaker and try freshly made samples of various varieties. Available Mon-Fri,
-For groups of 6 or more: chocolate lovers; a private tasting visit to the Amadei chocolate factory! These Italian chocolate makers are multi-award winners and have been producing luxury chocolates for over 25 years and will open the doors of their headquarters to you for a full-immersion chocolate experience guided by their resident expert in a private tasting room.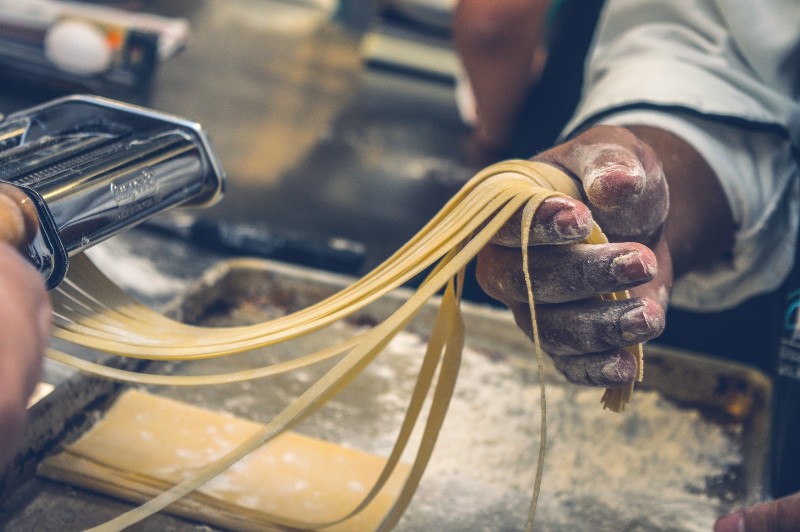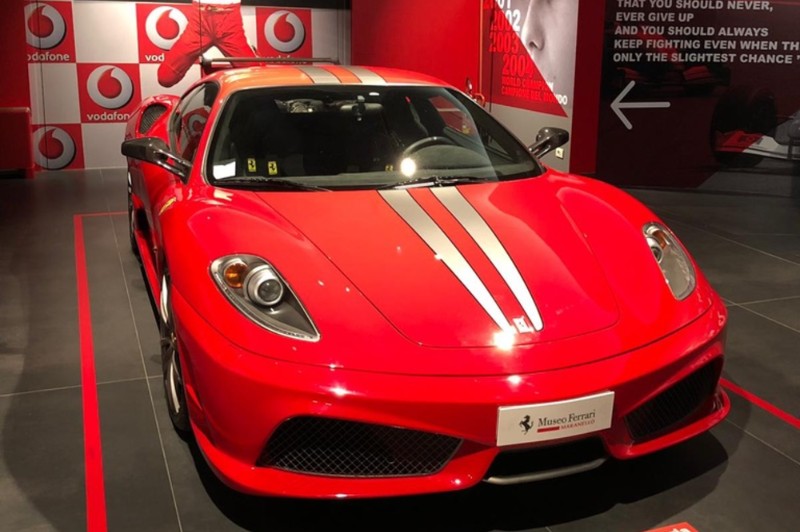 Ferrari Gallery, Balsamic Vinegar and Parmesan Cheese Tour (8 hours)
Depart with private driver in the morning and head to the region of Italy's rich resource of luxury cars and foods, Emilia Romagna where you will stop first at our favorite balsamic vinegar producer for a lesson on the making of artisanal vinegars, and a tasting of flavors as varied as apple, fig, orange, and saffron, accompanied by the areas' Lambrusco wine and locally-made fresh parmesan cheese.  Then proceed to the Ferrari Gallery with the option of a test drive afterwards.  Tour the interactive Gallery with the resident expert or on your own, then proceed nearby where your pre-selected model awaits you for a test drive accompanied by an expert professional driver to give you all the insider tips!
The Marble Caves and Wines of Carrara
This fascinating tour allows you to have an insider's look into the quarries where Michelangelo and many other artists obtained the raw material for their sculpted masterpieces, including the famous statue of 'David'. Approaching the quarry with your expert guide you will view majestic scenery; as you get close, you'll see several marble carvings, including some charming animals. Learn about the history of marble and stop to see one of the ancient miner's cabins that displays the miner's antique tools and household items
Proceed into the mining tunnel, that suddenly opens up into a cavernous, massive workspace. Don hardhats and enjoy a tour inside the mine where you see how marble is extracted. Afterwards proceed to a marble studio to watch the artisans sculpt the marble being turned into works of art, using both modern tools and ancient chisels.
Your last stop will be at local enoteca that also produces jams, jellies, and preserves where you can enjoy a tasting of the local production.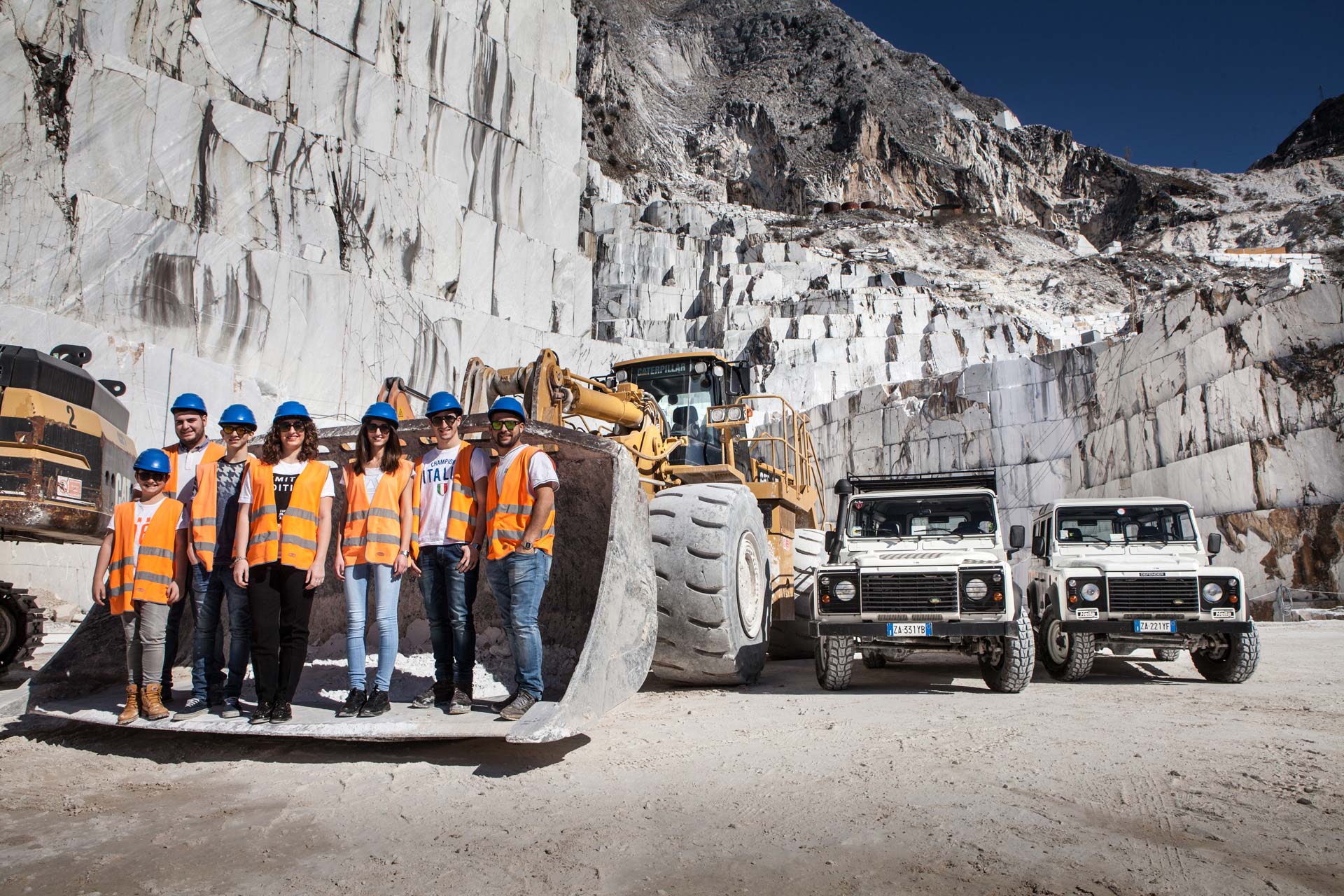 Our areas of specialty include private tours & transfers in Florence, Milan, Rome, Tuscany, Amalfi Coast and Capri, Venice, Portofino, Livorno, Naples, Sorrento, Civitavecchia. We also manage numerous luxury villa rentals in Tuscany and Umbria as well as apartments in Florence.
Please call or email us for a custom itinerary created just for you.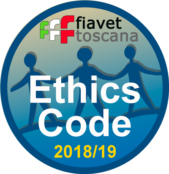 Fiavet Toscana Ethics Code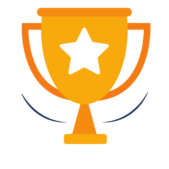 Vatican & Colosseum Accredited Tour Operator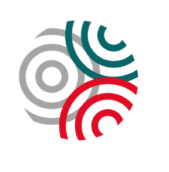 City of Florence Tour Operator