Florence Countryside Tours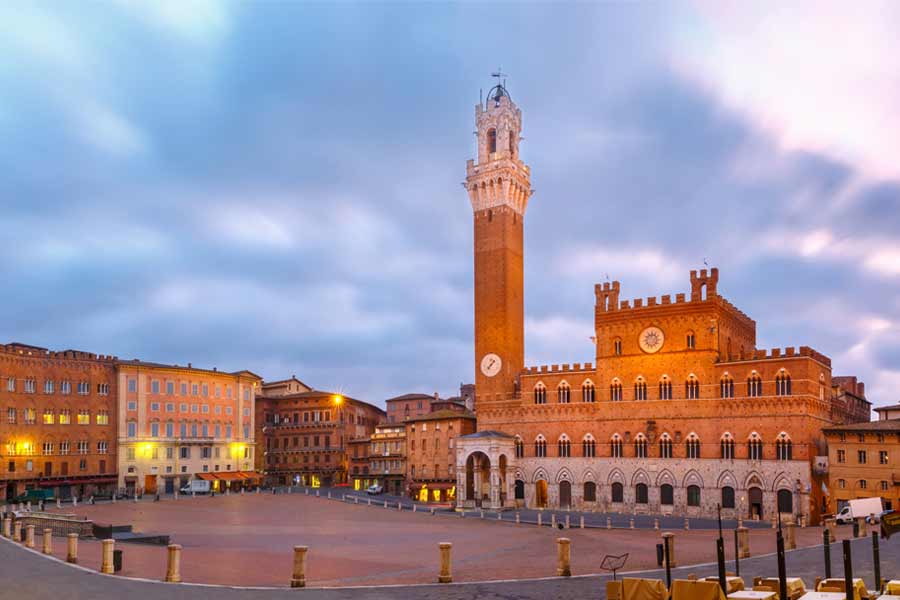 A Day in Siena and San Gimignano Driver Service (8 hours)
Meet your private driver in the hotel lobby at 10:00 a.m. to begin your tour through the scenic hills of Tuscany. The first stop is the picturesque city of San Gimignano with its impressive medieval towers. Stroll the streets of this charming town enjoying the morning on your own. Make sure to see the Piazza della Cisterna and the Piazza del Duomo, taking a peek at the local wares and wines in the shops that line the town's characteristic cobblestone streets before departing to Siena. Have lunch in a local trattoria (to be paid directly) and then enjoy the afternoon in Siena, where you will have time to explore the town on your own, or add a walking tour with expert local guide. We recommend a visit to the historic Piazza del Campo where the famous horserace "Il Palio" takes place every summer and brightens the city's streets with colorful flags and lively festivities organized by each of the city's competing neighborhoods. Next visit the Palazzo Pubblico and the stunning cathedral that boasts a collection of works of art by Michelangelo, Donatello, and Bernini. Meet up with your driver again and return to your Florence hotel by 6:00 p.m.

Entry fees to be paid directly. * City permits at extra cost required for minibus.
A Day in Chianti (8 hours)
Your private English speaking driver will pick you up at 9:00 am in the hotel lobby to begin this day trip through the Chianti countryside, characterized by its silver-green olive groves, well-kept vineyards and small stone cottages. Stroll through the towns of Greve, Montefioralle and Radda in Chianti on your own to explore their charming piazzas and churches. Visit a Chianti winery and taste their famous Chianti Classico and Chianti Riserva wines, along with local Extra Virgin Olive Oil. Stop for lunch in a local trattoria along the way where you can enjoy the specialties of the region, and continue your exploration in the afternoon. The return to your Florence hotel is scheduled for 5:00 pm.
Wine and olive oil tasting fees of approximately € 16 per person and lunch to be paid directly. A custom tour of the Chianti countryside may be arranged upon request. A reservation can be made at the Antinori vineyards for a special Wine Tasting Lunch that includes a tour with sommelier, generous tasting of three wines, three-course gourmet lunch, and olive oil tasting. Cost is € 180 per person and is paid directly to the restaurant.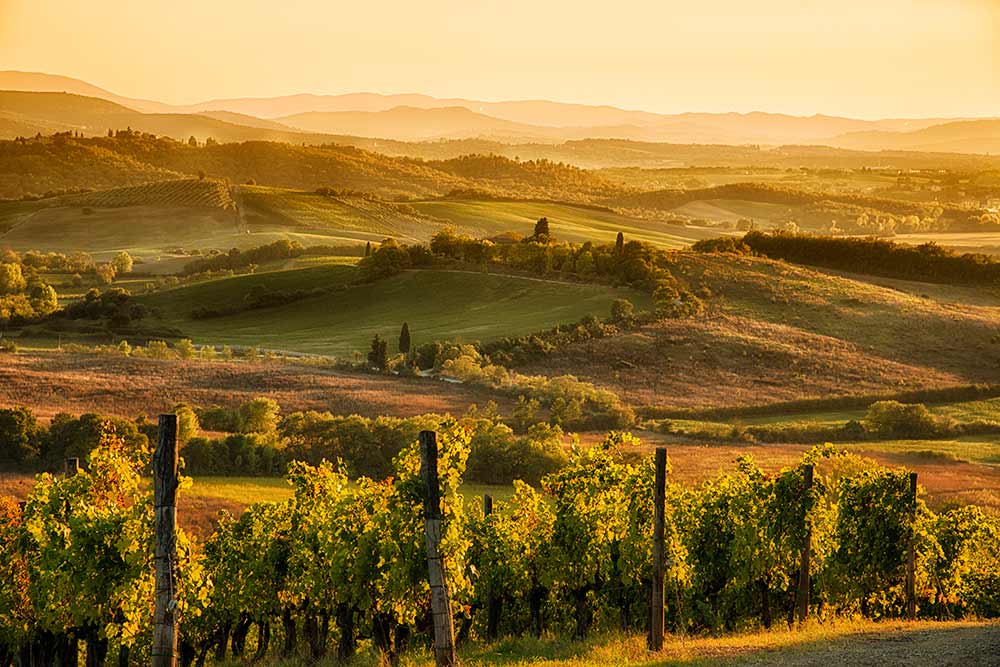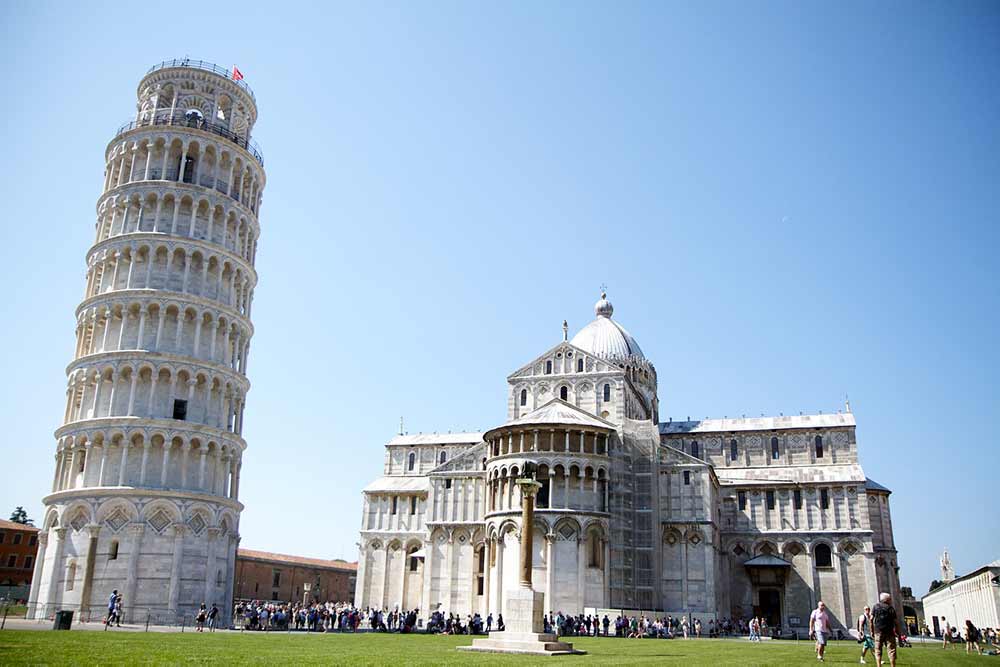 A Day in Lucca and Pisa Driver Service (8 hours)
Depart with driver at 9:00 am through the Tuscan countryside and head towards the coast for a day of exploring Lucca and Pisa on your own. Enjoy the walled medieval town of Lucca and walk along its cobblestone streets to visit its important piazzas and churches, then enjoy time on your own for lunch. Proceed to Pisa, home of the famous Leaning Tower, where you can admire it from the Piazza dei Miracoli or we can reserve a visit with the resident staff of the tower for a short tour climbing to the top for € 20 per person extra (children under 8 are not allowed in the tower). Please indicate this preference at the time of booking.
A Lucca Walking Tour with expert guide can be added at extra cost.
A Day in Southern Tuscany with Brunello Wines (9 hours)
Meet your English speaking driver in the hotel lobby at 9:00 a.m. for an excursion to explore the Brunello wine region. The Brunello di Montalcino was awarded the first Denominazione di Origine Controllata e Garantita (DOCG) designation and today is one of Italy's best-known and most expensive wines. Start first at a boutique Brunello producer for a guided visit with expert of the cellars, followed by a wine tasting of the various blends. Explore the town of Montalcino in the heart of the countryside for lunch on your own and afterwards a stop can be made at one of the areas famous abbeys such as the Abbey of Sant'Antimo, known for the Gregorian Chants at Mass. Continue to your last stop of the day at a last Brunello winery for a tasting at their wine bar, and return to Florence at the end of the afternoon.
Includes full-day Brunello wine tour. Wine tasting fees of approximately € 15-19 per person and lunch to be paid directly.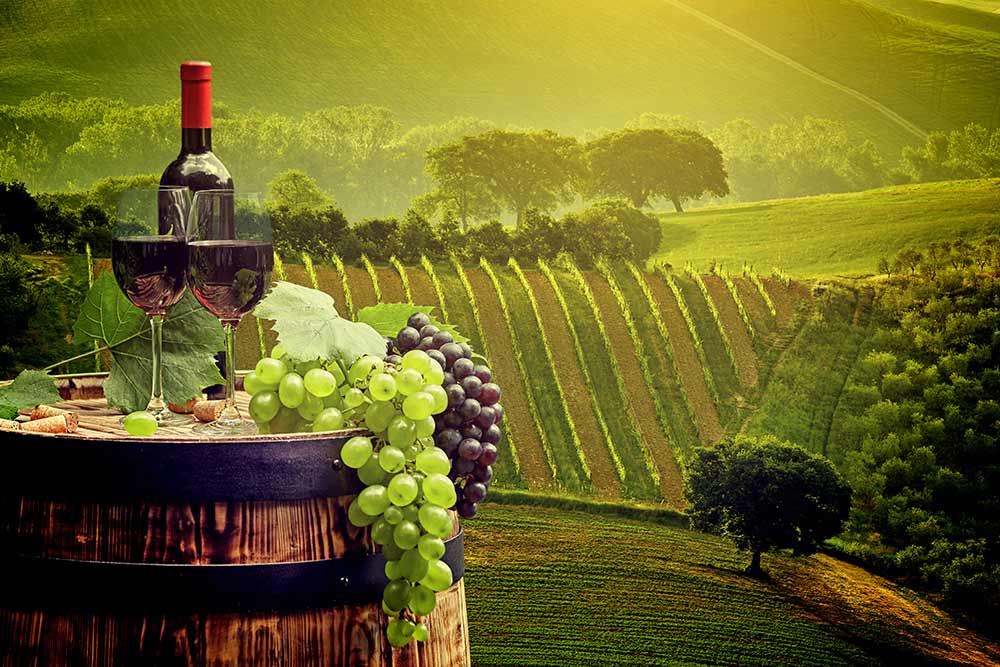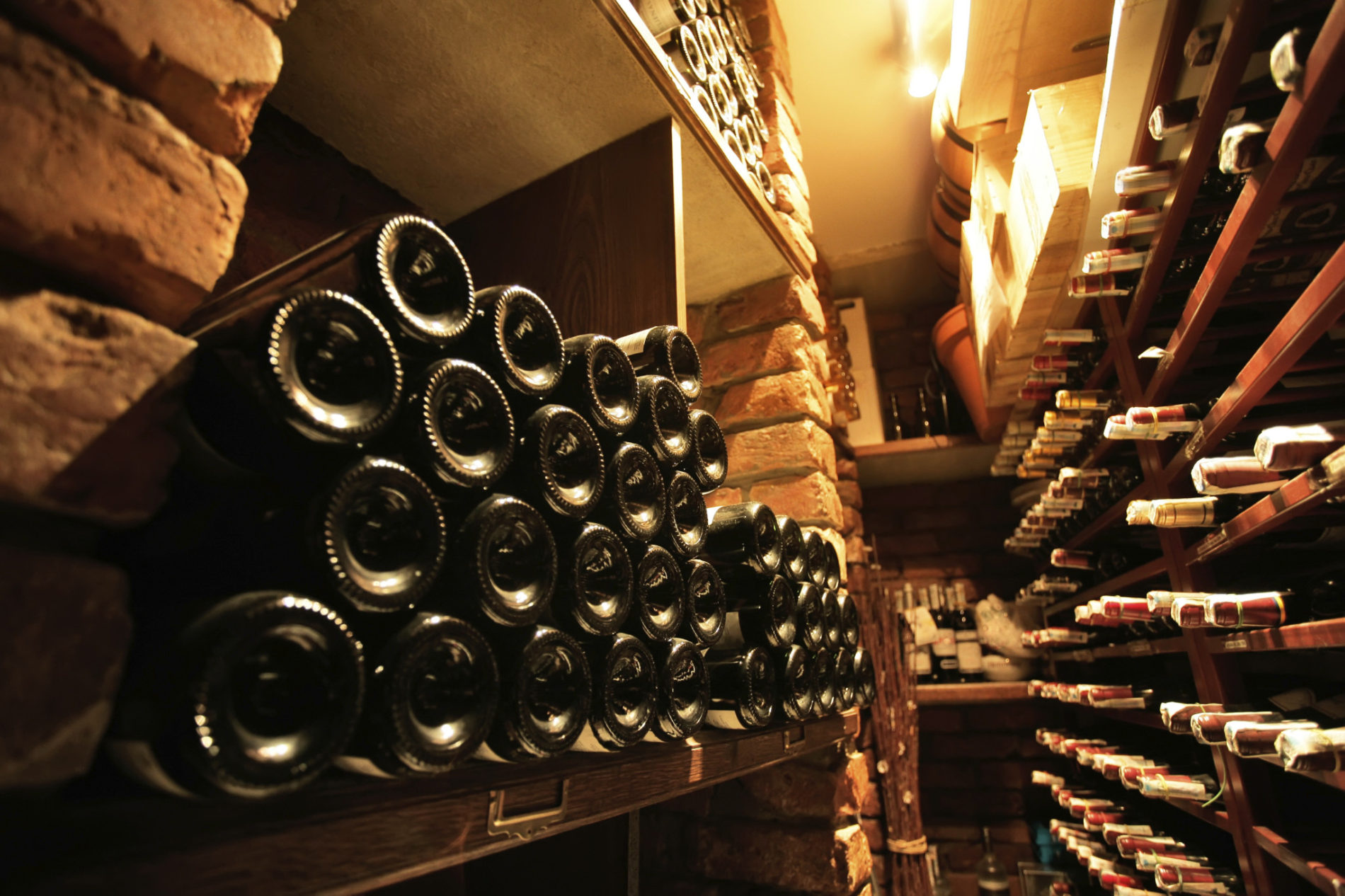 EXCLUSIVE: Be a Tuscan Winemaker for the Day
For our true wine enthusiasts, Absolute Italy offers an exclusive opportunity to blend your own Tuscany wine alongside an oenologist in his winery, surrounded by barriques of Sangiovese, Merlot, Cabernet Sauvignon, Gamay and Syrah. Enjoy a full day at the winery immersed in the Chianti countryside that will include blending your personalized wine to your specifications, and once you are satisfied with the final result, you will prepare and seal 60 bottles to include a personalized label of your own design. At midday, take a break from your efforts and enjoy a full Tuscan wine tasting lunch. Bid goodbye to your new friends at the end of the day and then just wait for your bottles to arrive to you in the US approximately 2 months later.
Experience includes a full day at the winery with oenologist and assistant, 60 bottles of your personalized Tuscan wine with your labels, winemaker lunch, international shipping and US duty fees. Price upon request.
Tuscany Cooking Lessons; Antinori Tuscan Cooking and Wines
Enjoy a special morning or afternoon experience with a small group Tuscan cooking lesson. Roll up your sleeves and work along with the chef to prepare a multicourse Tuscan meal and learn his secrets of years of experience, while enjoying tastings of Antinori wines, Balsamic Vinegar, pecorino cheeses and Amedei chocolates, then transfer on your own to the home of the Antinori winery at the Badia a Passignano for a wine tour of the famous cellars with the wineries sommelier to learn all about the Antinori wine production before enjoying the fruits of your labors relaxing in the restaurant to enjoy the gourmet lunch or dinner you prepared, matched to the proper Antinori vintages.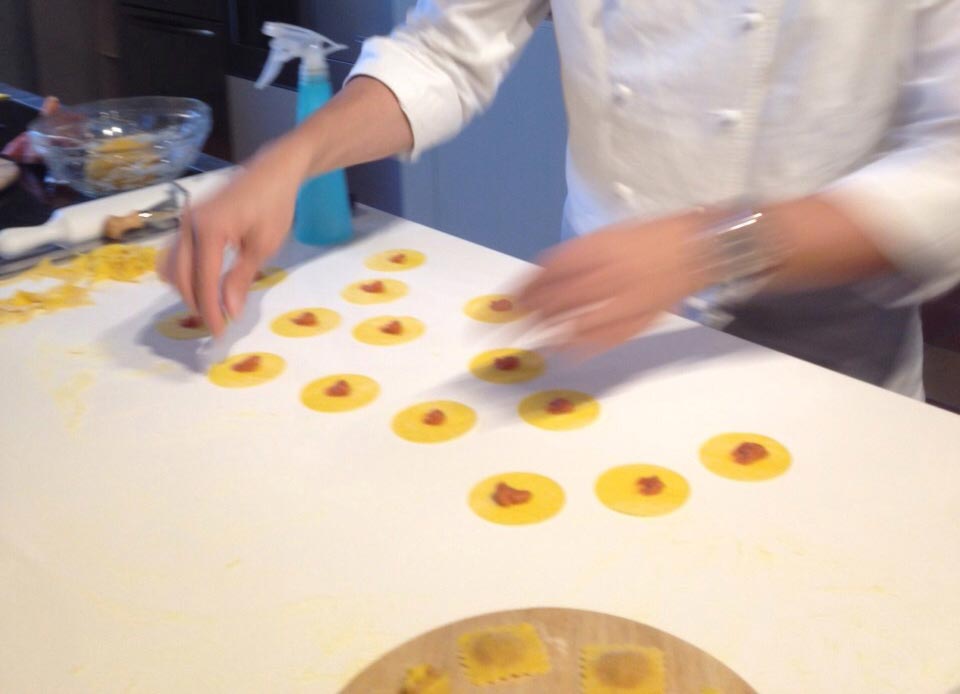 Made in Italy Tour (8-9 hours)
Depart with your private driver in the morning and enjoy a day of experiencing the best of Italy's finest products starting with a visit to the hilltop town of Lari for a visit to the pastificio artisanal pasta makers of the Martelli family who have been making traditional pasta since 1926, and still employ the slow-dry process that results in outstanding flavor. Tour their workshop and learn about the process to produce the spaghetti, fusilli and maccheroni they are known for all over Italy. Next proceed to the Vespa Museum, home of the famous scooters known worldwide for a guided tour of the hip and elegant models that starred in some of the best-known films over the years, and see unusual examples only available here. The Vespas on display are the most beautiful and the rarest of their kind, such as the prestigious Vespa Dali' or the speed record-breaking Vespas. Besides Vespa and Piaggio products, the Museum displays the most beautiful and most famous motorcycles from the two-ring Gilera brand, including 1950s models like the Saturno and the Gilera 500 that kindled the dreams of an entire generation of sports enthusiasts.
Italy is famous for its Tuscan wines, and your next stop is in a medieval borgo for a winetasting visit at the San Gervasio winery to include a Rosè Spumante, followed by two different red wines accompanied by local cheeses and crackers. Finally, the last stop of the day is a dream for chocolate lovers; a private tasting visit to the Amadei chocolate factory! These Italian chocolate makers are multi-award winners and have been producing luxury chocolates for over 25 years and will open the doors of their headquarters to you for a full-immersion chocolate experience guided by their resident expert in a private tasting room. You will be greeted with a hand-mixed chocolate drink to welcome you, and then proceed to guided tastings to include raw chocolate beans through chocolate creams; white, milk and dark chocolates for a total of ten different tastings, with the commentary of the resident chocolate expert. Enjoy a nap in the car afterwards on the way back to your Florence hotel!
Tasting fees for children 9 yrs and younger € 15. Tour is available Mon-Fri and the order of the visits may change based on availability. On Wednesdays, the pasta visit will be substituted with the Leaning Tower of Pisa.
Ferrari Gallery, Balsamic Vinegar and Parmesan Cheese Tour (8 hours)
Depart with private driver in the morning and head to the region of Italy's rich resource of luxury cars and foods, Emilia Romagna where you will stop first at our favorite balsamic vinegar producer for a lesson on the making of artisanal vinegars, and a tasting of flavors as varied as apple, fig, orange, and saffron, accompanied by the areas' Lambrusco wine and locally-made fresh parmesan cheese. Then proceed to the Ferrari Gallery with the option of a Test Drive afterwards. Tour the interactive Gallery with the resident expert or on your own, then proceed nearby where your pre-selected model awaits you for a Test Drive accompanied by an expert professional driver to give you all the insider tips!
-Prepaid Entry tickets are € 15 per person, kids 6-10 yrs are € 9 and children 5 yrs and under are free
-Prices for the Ferrari or Lamborghini Test Drive vary by model and time requested and start at € 80. Pricelist will be sent at the time of booking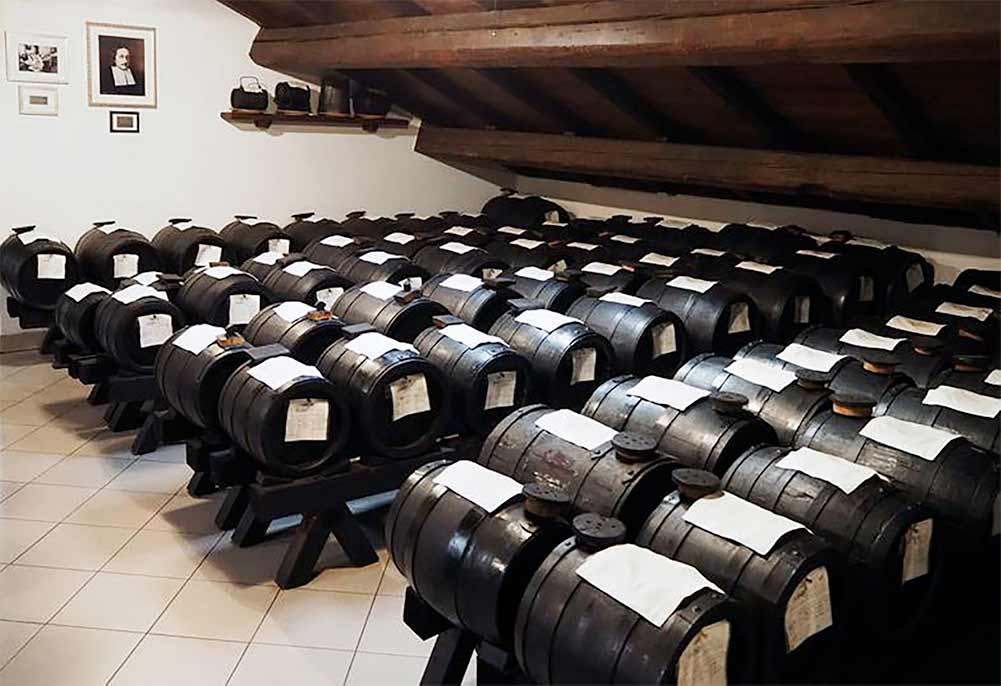 For travel agents' ease, this detailed brochure offers most all services we provide. However, for further options contact our office directly, as we capably accommodate most any request.