Liguria Private Transfers
Travel in style in your own private vehicle to your destination in comfort and safety. Most vehicles used for transfers are Mercedes E-class, V-class & 16 seat minibuses. We have sedans for 1-2 guests, compact minivans for 3-5 guests and minivans for 6-7 guests for each of the locations below. We are happy to suggest interesting stops for sightseeing during transfers that can include wine tastings, lunch and touring.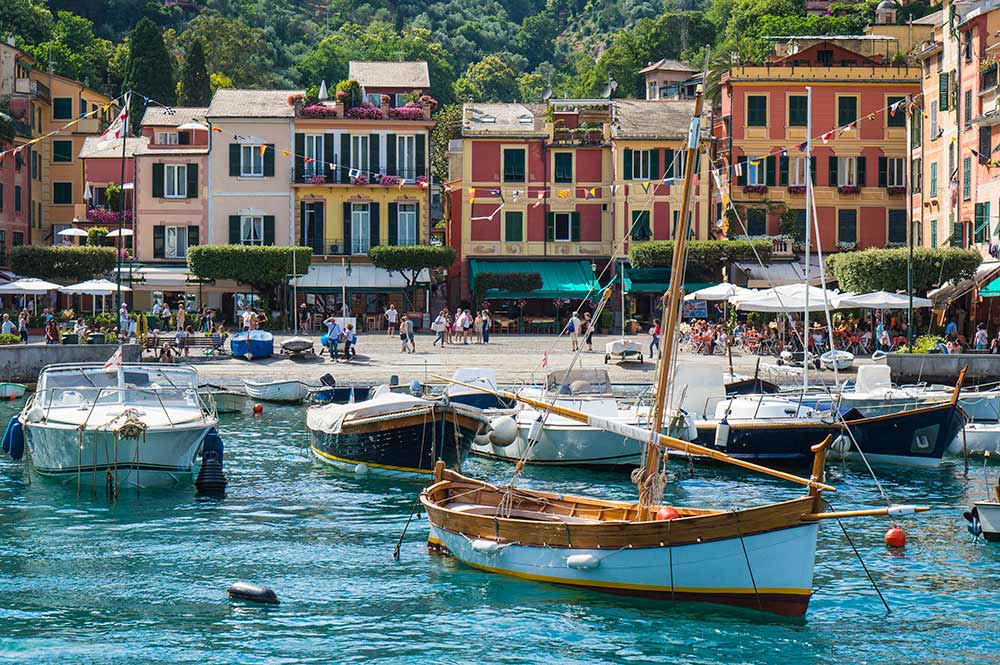 A Day in Liguria (8 hours)
Explore the breathtaking views of the Ligurian Coast at a relaxing pace. Begin your tour with a visit to Santa Margherita to discover its historical center and the beautiful baroque Santa Margherita d'Antiochia church. Continue with a lesson in Ligurian gastronomic delights with a special 'focaccia' bread tasting.  Next, stop in Portofino and take in Italy's most exclusive resort harbor. Lastly, take a short ferry ride to the Abbey of San Fruttuoso that was built in the 11th century and sits beautifully surrounded by olive and pine trees.
Liguria Gastronomic Walking Tour (2 ½ hours)
Join your local foodie guide on a gastronomic walking tour of lovely Rapallo, starting with freshly baked focaccia and local white wine before heading to the vibrant farmers market to learn about the produce and herbs featured in Ligurian recipes.  Visit an artisanal pasta workshop to see the creation of stuffed "pansoto" pasta that you will try with walnut sauce, and sample various local street foods accompanied by a glass of local Vermentino wine.  Lastly, learn to make fresh pesto sauce with a hands-on lesson and a tasting, accompanied by Parmigiano cheese, extra virgin olive oil and balsamic vinegar tastings!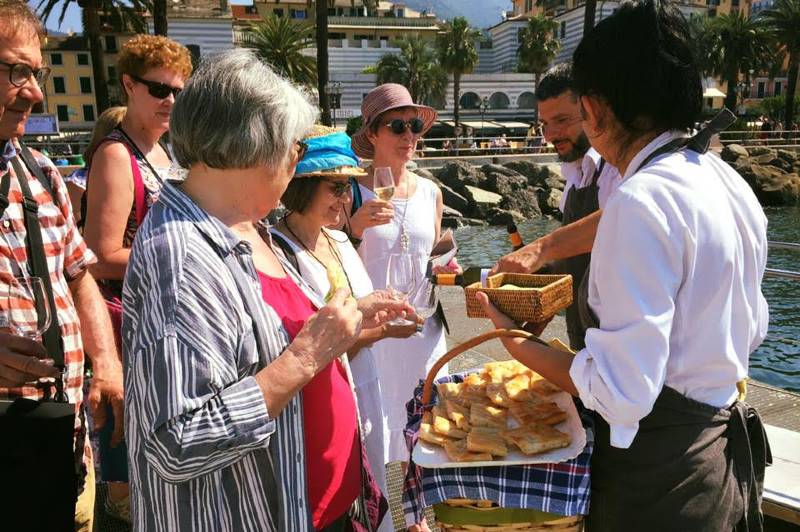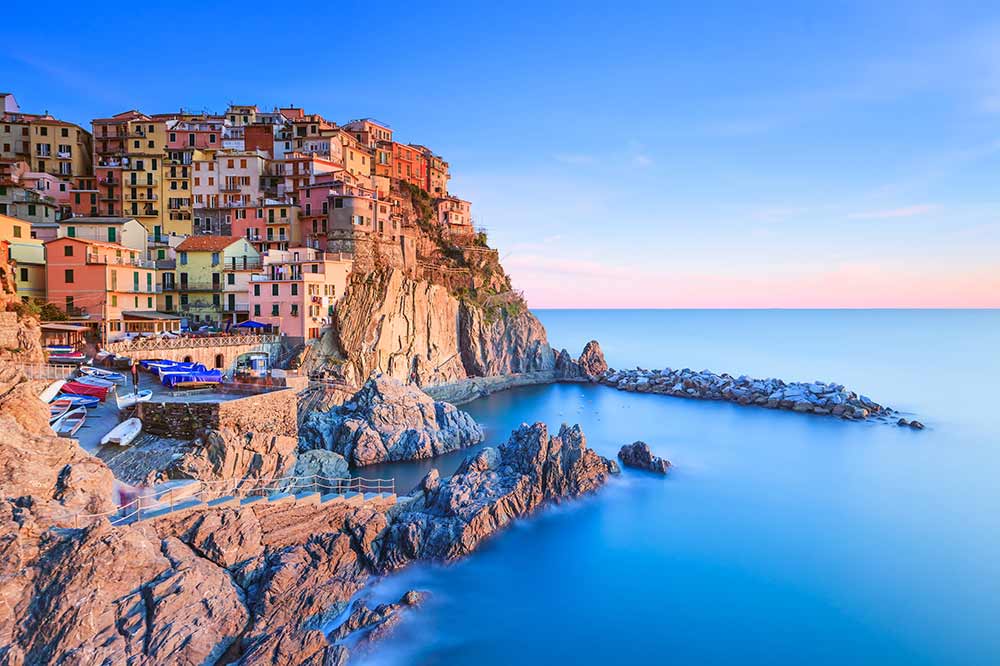 A Day in the Cinque Terre (7 hours)
Enjoy a day of exploration of the famous Cinque Terre with your expert guide, known for the villages lining the UNESCO declared paradise that encompasses Riomaggiore, Manarola, Corniglia, Vernazza and Monterosso. Your day will be customized based on your interests and walking ability, and local trains and ferries can be used to move between the towns, and if the Via dell'Amore is open, enjoy a walk along this 800 mt high trail with breathtaking views over the coastline. A list of transportation options will be sent upon reservation. 
Our areas of specialty include private tours & transfers in Florence, Milan, Rome, Tuscany, Amalfi Coast and Capri, Venice, Portofino, Livorno, Naples, Sorrento, Civitavecchia. We also manage numerous luxury villa rentals in Tuscany and Umbria as well as apartments in Florence.
Please call or email us for a custom itinerary created just for you.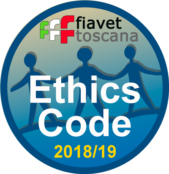 Fiavet Toscana Ethics Code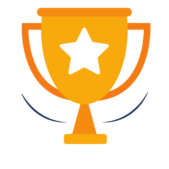 Vatican & Colosseum Accredited Tour Operator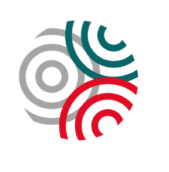 City of Florence Tour Operator