Travel in style in your own private vehicle to your destination in comfort and safety. Most vehicles used for transfers are Mercedes E-class, V-class & 16 seat minibuses. We have sedans for 1-2 guests, compact minivans for 3-5 guests and minivans for 6-7 guests for each of the locations below.  We are happy to suggest fun stops for sightseeing during transfers with further destinations.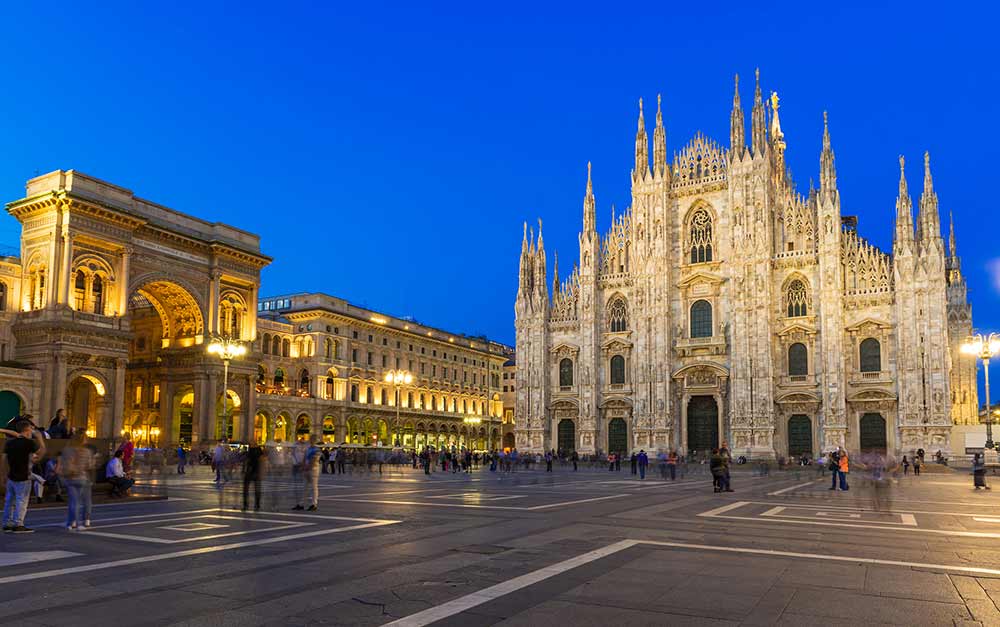 Milan City Walking Tour (3 hours)
Milan is synonymous with Italian fashion, and if clients can walk away from the art offered by Valentino, Gucci, and Armani, there are plenty of important historical sites to explore. On this impressive tour, our expert guide will explain city's historical center, including the spectacular gothic Duomo, a masterpiece that took more than 500 years to construct, the exterior of La Scala Theater where many of the greatest names in opera have made their debuts, and finally one of the most famous works of art in the world, Leonardo da Vinci's 'Last Supper' with reservations.
Milan Shopping Tour (3 hours)
Do you have an interest in shopping and want to ensure you'll find the best items "Made-in-Italy"? A Milan Shopping Expert will recommend exclusive and specialized boutiques based on your interests where you can see bespoke designs, accessories, shoes, and housewares created by Italian designers, and help you negotiate the myriad of appealing choices to find the items that are perfect just for you. For clients interested in production, a stop can be made in a local designers' workshop upon request.
Clients will pay for any necessary taxis directly, or private car service can be added at extra cost.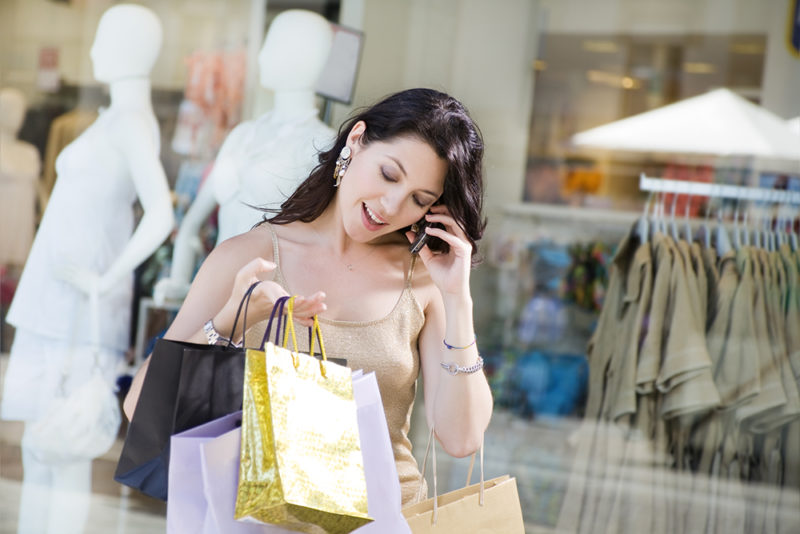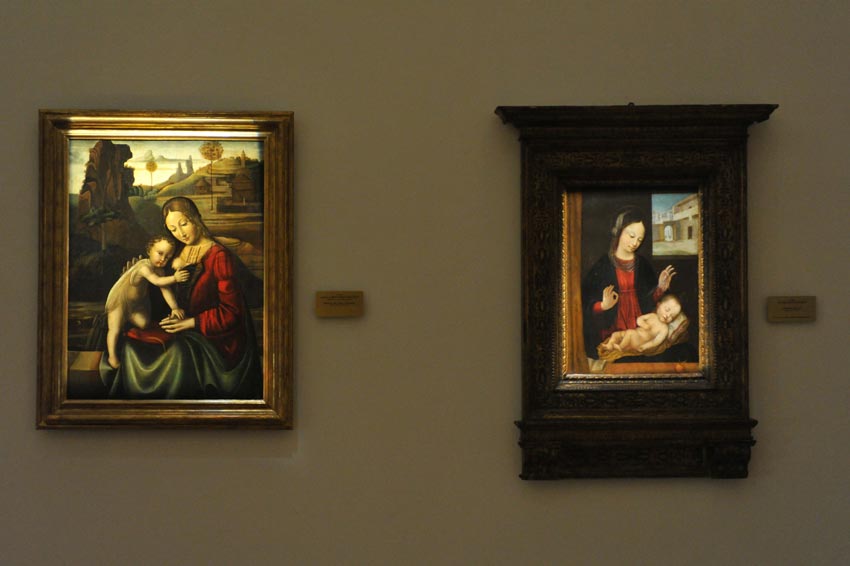 Milan Renaissance Art Tour (3 hours)
The Pinacoteca Ambrosiana is the oldest museum in Milan and dates from 1618. Located in the Ambrosian Library (Biblioteca Ambrosiana), it houses a number of notable artworks, including sketches by Raphael for the School of Athens mural, which the artist later painted in the Vatican. Also on display are Caravaggio's Basket of Fruit, Leonardo da Vinci's Portrait of a Musician and Boticelli's Madonna and Child with Three Angels.
Next, visit the nearby Church of S. Maurizio al Monastero Maggiore, a jewel of Renaissance Lombard art with its unique and fascinating history, filled with colorful frescoes by Bernardino Luini (available on Tues.& Thurs. mornings and Sat. afternoons). Or, see Michelangelo's marble statue of the Pietà Rondanini at the Museum of the Castello Sforzesco upon request.
A Day on Lake Maggiore (9 hours)
Lake Maggiore is a magical glacial lake nestled against the mountains and stretching away into Alpine Switzerland. It is here that the famous islands of the Borromeo Gulf including the three Borromean islands of Isola Bella, Isola dei Pescatori, and Isola Madre seem to be painted in one of the most beautiful landscapes of the world.
Isola Bella, with its 17th century Baroque Borromeo Palace is populated with white peacocks and adorned with magnificent fountains, grottoes and sculptures, known as a masterpiece of Italian garden design. The palace houses an impressive painting gallery that may be visited from March to October.
The Isola dei Pescatori, or Fisherman's island, is a picturesque village, inhabited by a small community that still makes its living by fishing. The Isola Madre is a virtual botanical garden on water. Abounding in rare plants and exotic flowers, the favourable microclimate has helped to create an enchanting tropical green house. After the islands tour, the last stop will be at the charming resort town of Stresa. Located just across the waters from the Borromean islands, this international tourist resort attracts visitors from all over the world, with its elegant villas, plush gardens, wonderful restaurants, hotels and stylish boutiques.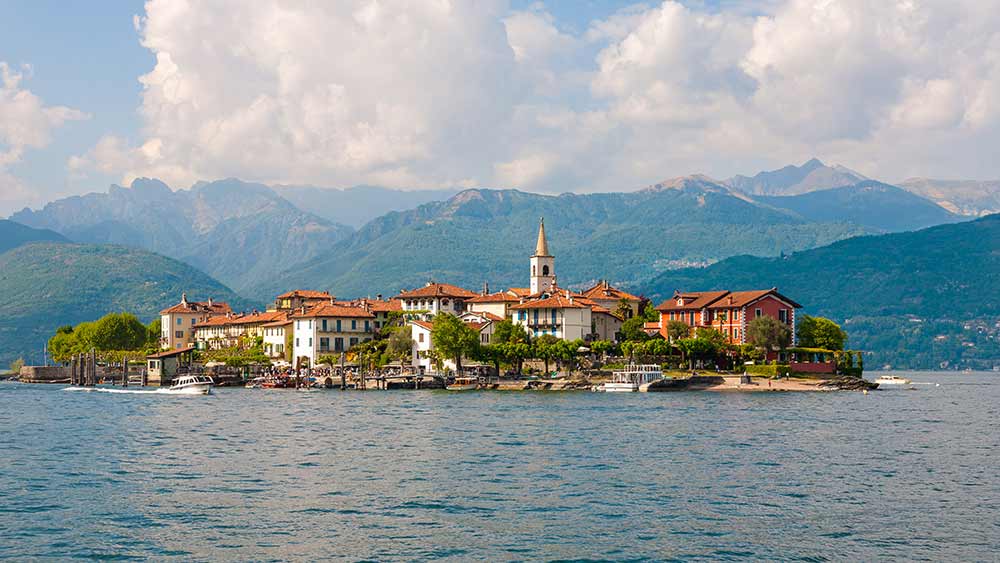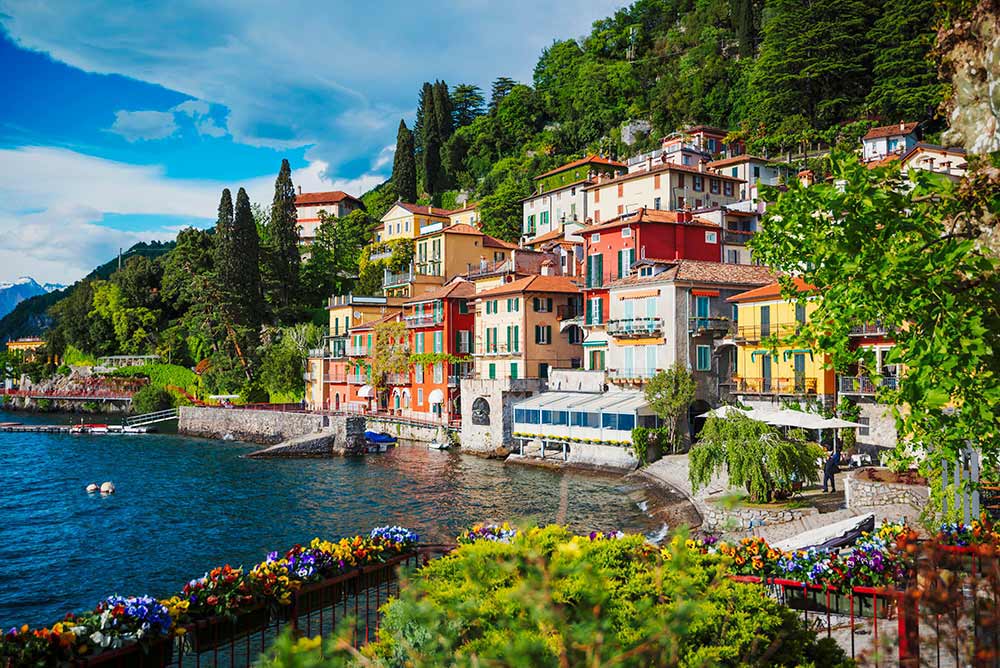 A Day on Lake Como (7 hours)
Enjoy a day of exploration on Lake Como to discover the highlights of this elegant and stylish resort area that became popular during the 1800's when the local aristocracy designed the villas and gardens that to this day are admired by the world's visitors.
Cruise the lakeside by public ferry, or with your own private boat, and view the luxury palazzo lining the cliffs on your way to the Villa Carlotta or the Villa Balbaniello for a tour of their famous gardens.
Enjoy a stop in the famed town of Bellagio for a walking tour and lunch, then resume your cruise of the Lake with a last stop in the town of Como (time permitting) for a walking tour of its highlights with your local guide.
Please call or email us for a custom itinerary created just for you
Absolute Italy – Via Maggio 35 50125 Firenze Italy
(39) 055-212877 | info@absoluteitaly.it