Florence Private Transfers
Travel in style in your own private vehicle to your destination in comfort and safety. Most vehicles used for transfers are Mercedes E-class, V-class & 16 seat minibuses. We have sedans for 1-2 guests, compact minivans for 3-5 guests and minivans for 6-7 guests for each of the locations below. We are happy to suggest interesting stops for sightseeing during transfers that can include wine tastings, lunch and touring.
Florence Private Transfers with Sightseeing
Florence to Rome City or Airport (6-7 hours including sightseeing time)
Take advantage of a private transfer with driver to Rome to stop along the way for sightseeing, with or without an
expert guide. Choose between three routings below.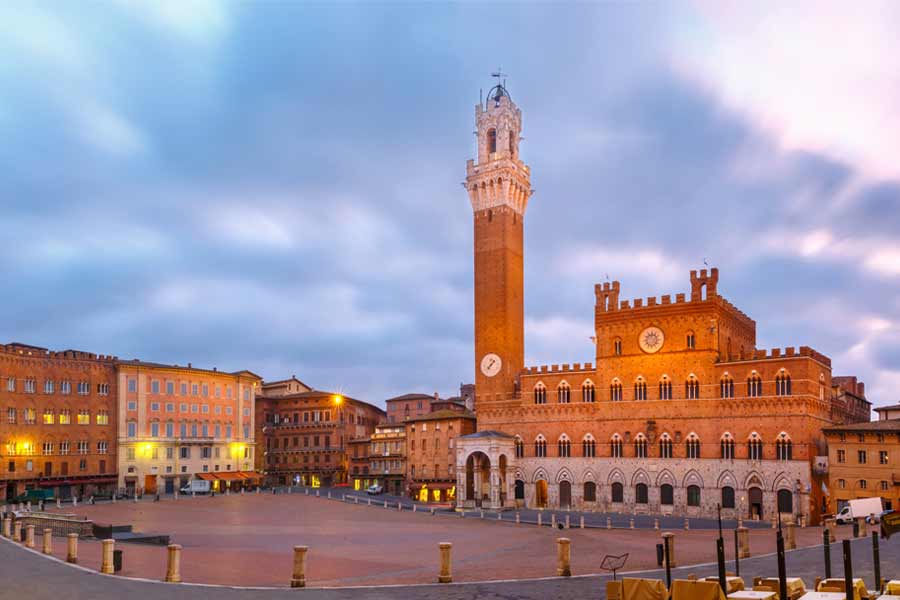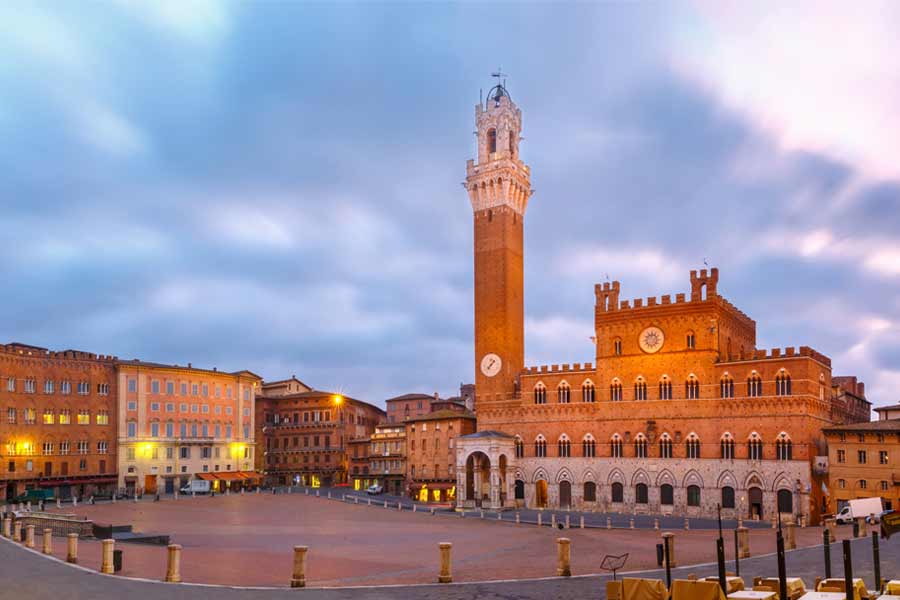 Option B: Siena Sightseeing
Explore the Tuscan town of Siena on your own or add an expert guide for a two-hour walking tour that will encompass the major monuments of this historical city. Visit the historic Piazza del Campo where the famous horserace "Il Palio" takes place every summer and brightens the city's streets with colorful flags and lively festivities organized by each of the city's competing neighborhoods.
Option C: Southern Tuscany Sightseeing
Visit the towns of Montepulciano and Pienza on your own, with free time for lunch, or add one of the options below to include an expert guide and 3-hour tour to experience an olive oil tasting at an olive mill, a winery visit or stop at a pecorino cheese maker for a tour and tasting. See options below:
Montepulciano, a Winery and an Olive Oil Mill Tour (3 hours)
Take a walking tour of the hilltop town of Montepulciano with guide and stop at a local wine cellar for a tasting of the Vino Nobile of Montepulciano, then proceed to a local olive oil mill for a tour and tasting of the extra virgin olive oil.
Pienza and a Local Cheesemaker Tour (3 hours)
Take a pleasant journey through the Val d'Orcia with your local guide and enjoy a walking tour of the quaint town of Pienza, an architectural masterpiece of Renaissance design, where you will see the Palazzo Piccolomini and Duomo along with the many shops selling every type of pecorino cheese imaginable. Then head into the countryside to a local cheese producer and tour his workshop, learning about the various types of pecorino he produces. End the tour with a tasting of the various cheeses accompanied by cold cuts and bruschetta toasted bread with extra virgin olive oil and toppings.
Cortona and Artisanal Brewery visit (3 hours)
Make a stop in the Tuscan countryside at an organic microbrewery that uses only locally grown hops to produce one of Tuscany's finest beers.  Enjoy a taste of a variety of artisan beers, along with the locations own extra virgin olive oil. Proceed to the quaint town of Cortona, made famous from the book "Under the Tuscan Sun" for a walking tour of the highlights of the town with your guide and then enjoy free time for lunch on your own before proceeding to your final destination.
Wine Lovers Lunch and Montepulciano
(3 hours)
For true wine lovers, enjoy an in-depth experience at the biodynamic Avignonesi winery, known for their Vino Nobile di Montepulciano. Visit the estate vineyards with the resident expert on a small group tour and then proceed to a multi-course gourmet lunch paired to the appropriate wines. Taste five different wines during your Tuscan inspired meal that features seasonal and organic dishes with locally sourced products. Proceed afterwards to Montepulciano for a brief stroll on your own (no guide is provided).
Florence – Venice (Piazzale Roma) with a stop in Verona (7-8 hours )
Take advantage of a private transfer with driver to stop along the way for sightseeing. Choose between three routings below.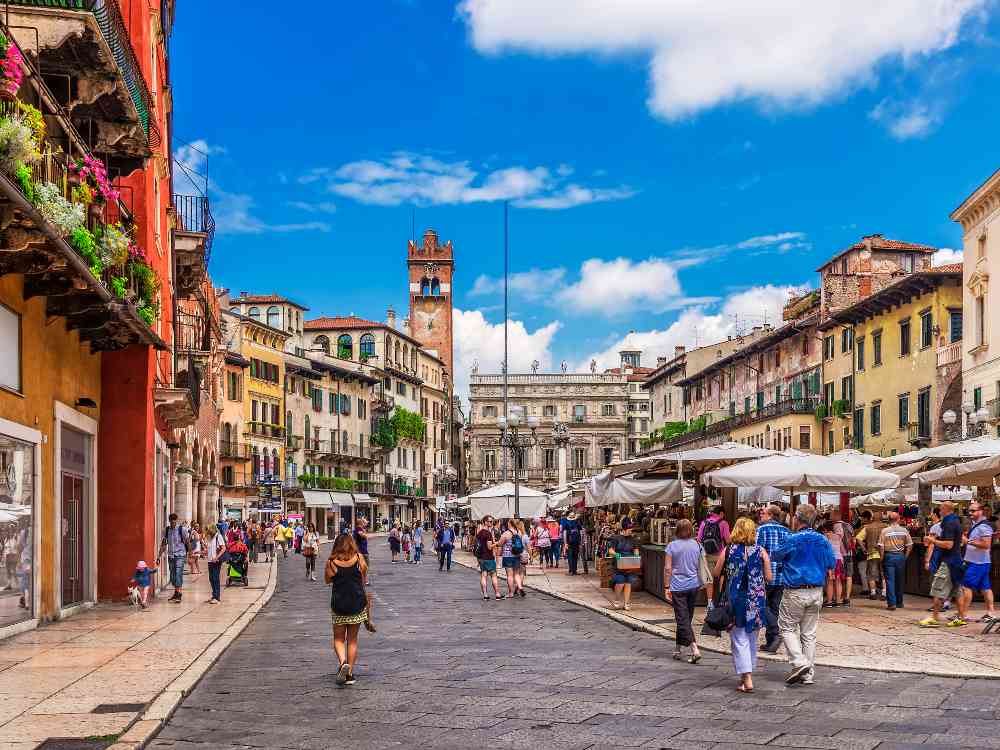 Option A: Stop in Romantic Verona
Stop in the romantic town of Verona. Built along the Adige River, it's the famous setting of Shakespeare's Romeo and Juliet, and is home to this spectacular Opera performed every year in the Roman amphitheater. You may choose to visit the historical center on your own or meet our local guide to help navigate the city's circuitous streets. Visit the Piazza Erbe, and Arena that dates to 30 AD. Whether a Shakespeare enthusiast or not, Juliet's balcony shouldn't be missed. After touring Verona, clients will proceed to their final destination.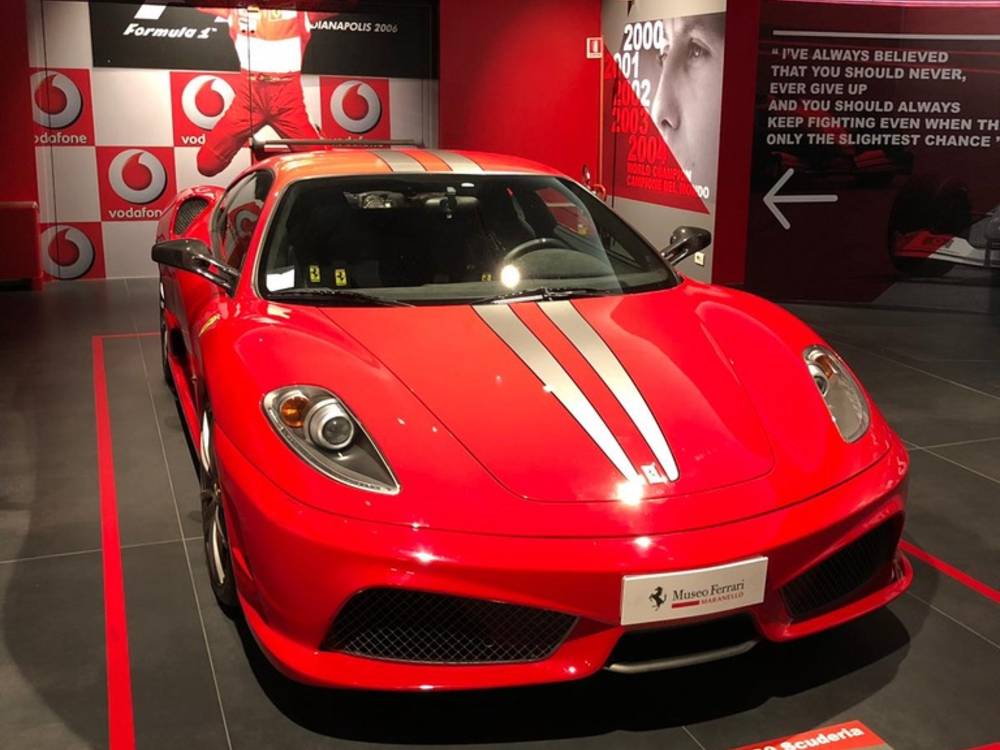 Option B: Ferrari Gallery Tour and Test drive
Instead of stopping in Verona during the transfer between Venice and Florence, race car enthusiasts will love a visit to the Galleria Ferrari with the option of a test drive afterwards. Tour the interactive Gallery with the resident expert or on your own, then proceed nearby where your pre-selected model awaits you for a test drive accompanied by an expert professional driver to give you all the insider tips!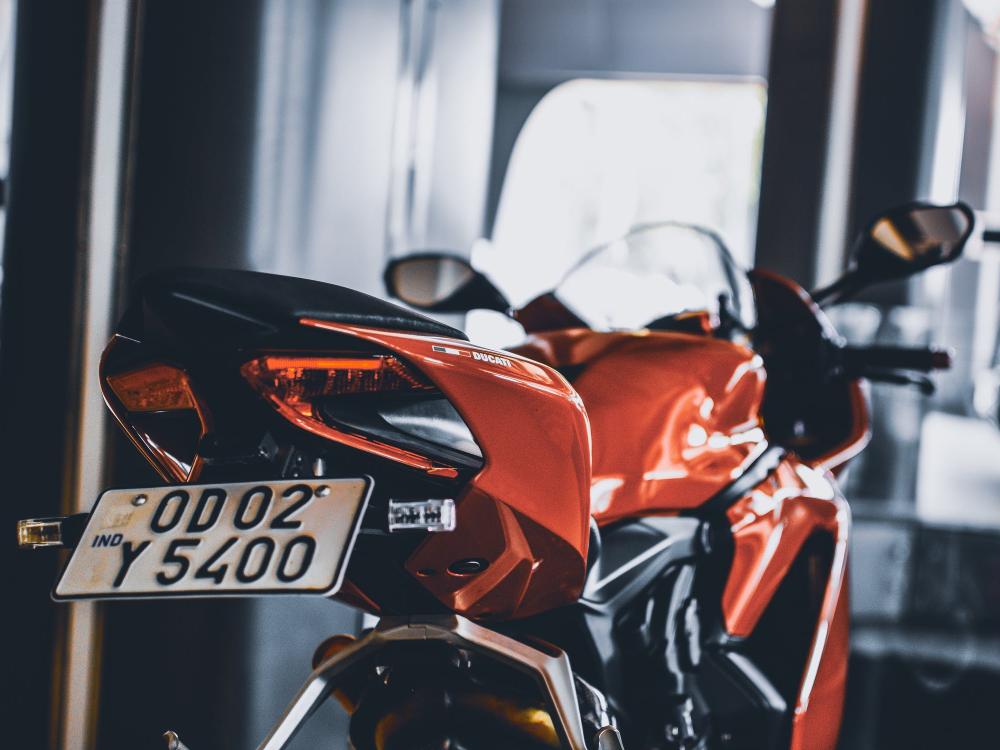 Option C: Ducati Motorcycle Factory Visit (small group)
Enter the heart of Ducati and enjoy an exclusive visit with expert residence guide to uncover the secrets of production of the famous Ducati motorcycles. During the guided tour inside the factory you will be able to see the different production stages: from the machining of the components to the assembly of the engines, walking along the assembly lines all the way to final testing. Visiting the Ducati factory means entering the heart of the Ducati world. Then proceed to the nearby Ducati museum where you are free to wander the exhibits a journey through the legendary 90-year history of the Company, renowned across the world for its style, performance and the search for perfection
Florence City & Museums Tours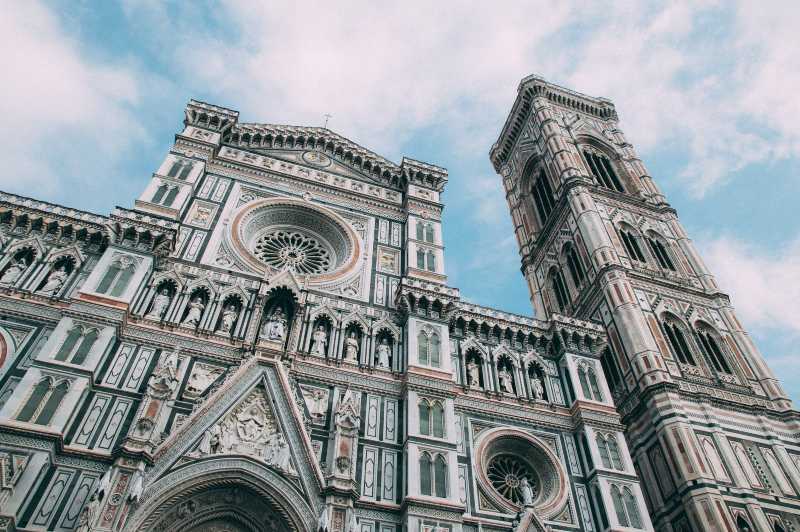 Florence Walking Tour (3 hours)
Meet your guide in your hotel lobby for a tour of the intriguing city of Florence that boasts some of the best-preserved Renaissance architectural monuments in Italy. Walk its winding cobblestone streets with your expert guide and visit Brunelleschi's Duomo externally, Piazza Della Repubblica, Piazza della Signoria, Santa Croce with its tombs of Michelangelo and Galileo and the Ponte Vecchio lined with centuries-old jewelry shops that is topped by the Medici families' secret passageway.
The Accademia and Medicis (3 hours)
Enter the Accademia Gallery with a reservation and visit the famous 'David', the statue that established Michelangelo as the greatest sculptor of his time.  Learn about the making and history of this glorious sculpture, and tour Michelangelo's other works in residence. Also, on display at the Accademia are paintings from other notable Renaissance artists, such as Uccello, Ghirlandaio, Botticelli, and Sarto. Proceed to the splendid Medici Chapels decorated with frescoes and inlaid stones, or visit the first residence of Cosimo di Medici, known as the Palazzo Medici Riccardi.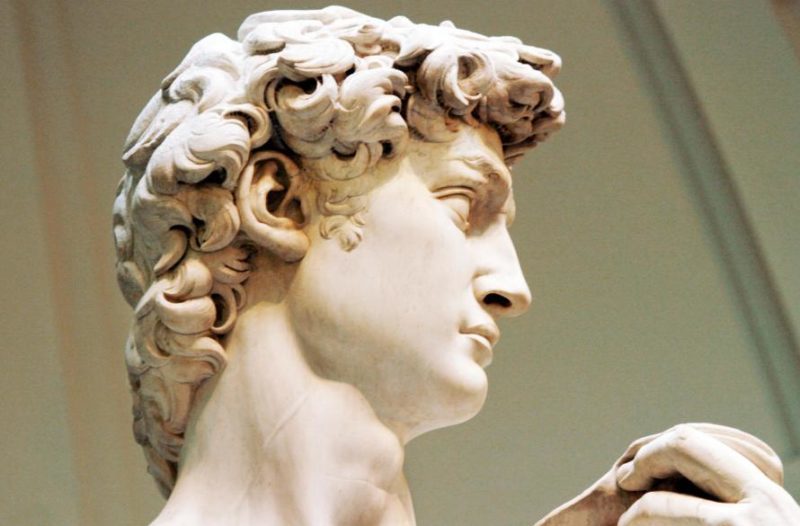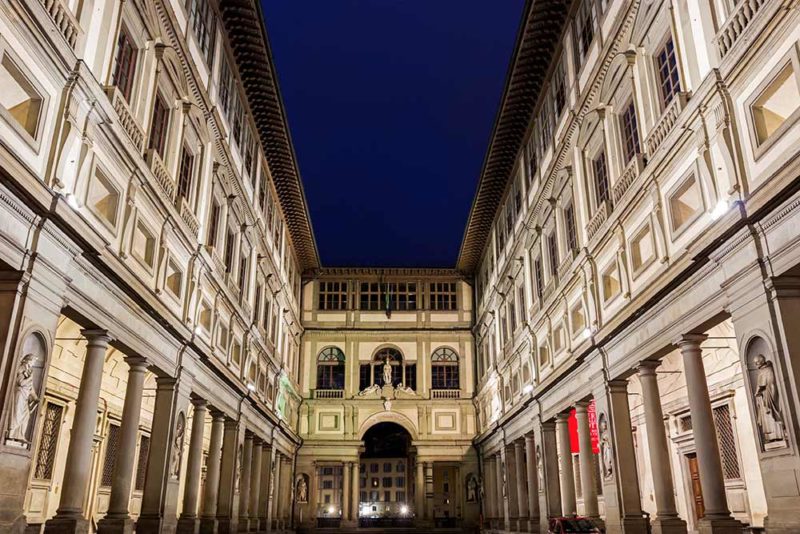 Masterpieces of the Uffizi (3 hours)
The Uffizi Gallery, one of the most important galleries in the world, offers a collection of world-famous artistic masterpieces such as Botticelli's Birth of Venus and Caravaggio's Bacchus along with other works by Renaissance masters Leonardo da Vinci and Michelangelo.  You will enter with reservations and tour the gallery's treasures with an expert, English-speaking private guide. Tour will also include an overview of the Piazza della Signoria and Palazzo Vecchio.
Brunelleschi's Dome and the new Opera del Duomo Museum (3 hours)
Visit the stunning new Opera del Duomo Museum with your expert guide featuring fascinating models describing the construction of Brunelleschi's dome, the original bronze doors by Ghiberti, and an important collection of sculpture including another version of Michelangelo's Pietà, done when he was in his eighties. Access the museum's panoramic terrace for an up-close view of the Duomo where you can see the intricate details, then proceed on a walking tour around the piazza to learn about the actual construction of this masterpiece, that started back in 1296. End your tour with a peek into the ancient restoration workshop to see the craftsmen and stonemasons use centuries-old tools to restore pieces from the facade of the cathedral.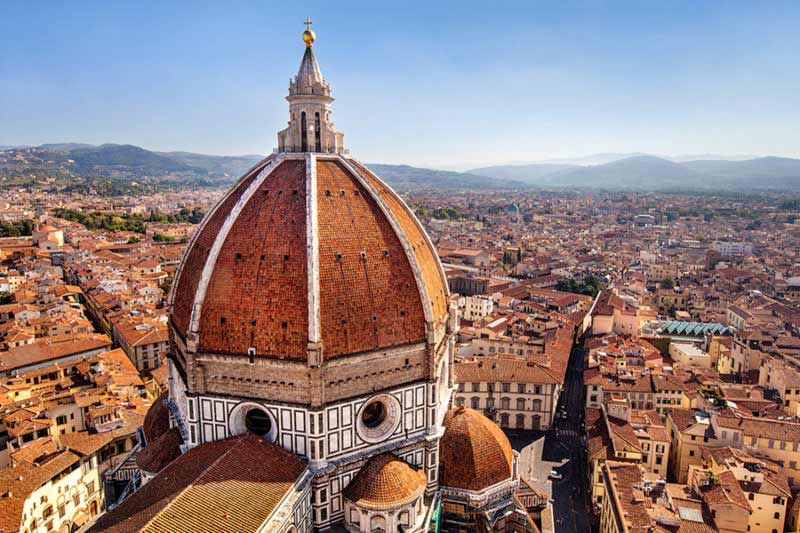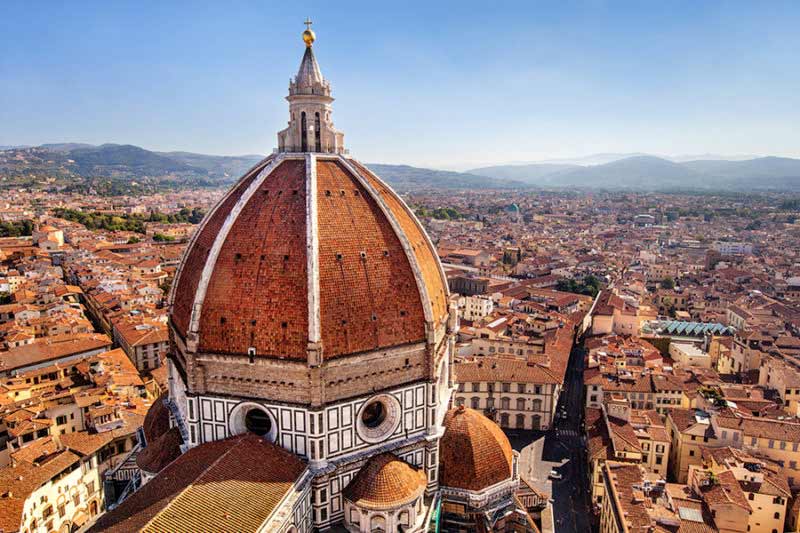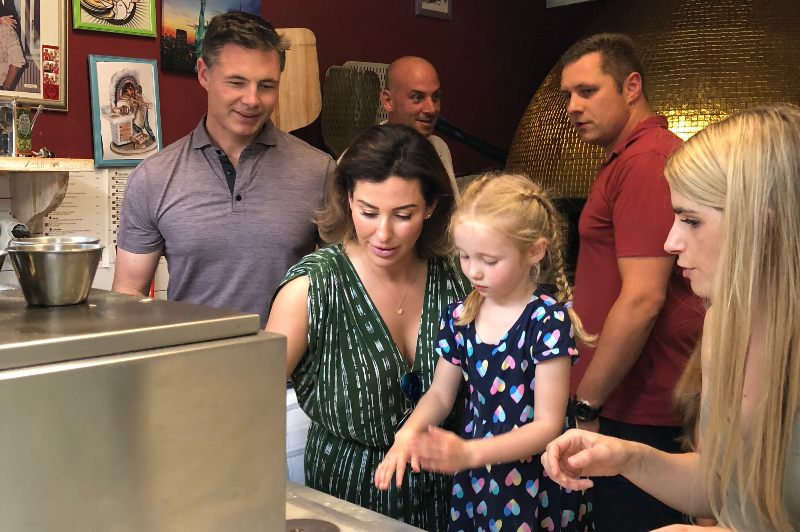 Florence for Kids (3 hours)
Kids have their own tour to enjoy with their parents when they are met in the lobby of their hotel by our kid-friendly guide for a morning or afternoon tour of the highlights of this great city with special emphasis on sites that are enjoyable for our younger guests.  Stroll the streets of Florence and learn about the history during a chat about Medieval Florence with "Merchants, Monsters and Saints", or Renaissance Florence with "Lords and Heroes". Tour the Palazzo Davanzati, a medieval Florentine home that has been reconstructed and full of interesting tales, and the Interactive Exhibit of Leonardo da Vinci's machines.
The Jewish Heritage Walking Tour (3 hours)
Visit the city's splendid Moorish style synagogue and its museum in what was the city's Jewish quarter. Admire this structure's rich interior of inlaid marble floors, mosaics, and stained-glass windows throughout. Hear about the history of Florence's Jewish community, especially during WWII, and tour the museum's unique works. Next, walk the city's streets with an expert guide to learns the importance of several historical Jewish sites located around the city center, such as where the Ghetto once stood, Santa Croce, and Piazzas della Signoria and Repubblica.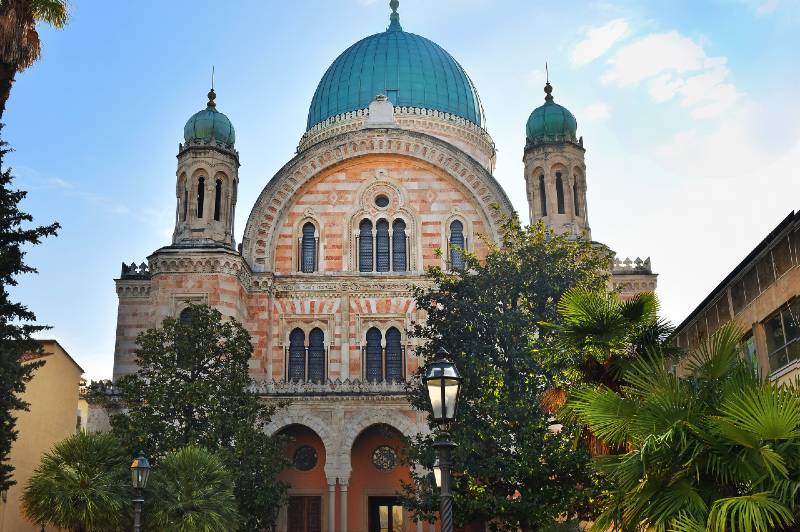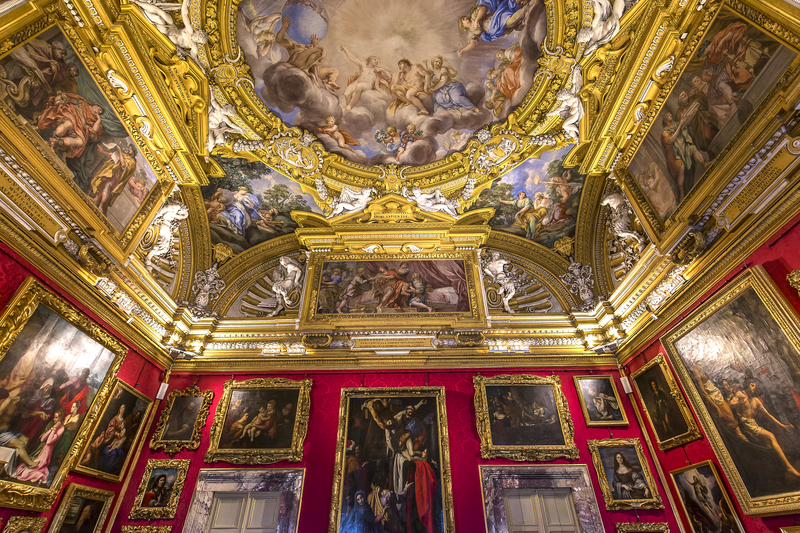 Pitti Palace and the Oltrarno Artisan Quarter (3 hours)
Visit the Pitti Palace which was originally built by the wealthy and powerful Pitti banking dynasty and later became the residence of the Medici family. Visitors will tour this great palazzo's architectural splendor with an expert guide, learning about its rich history and visit masterpieces such as Canova's Venus Italica and Titan's Portrait of a Gentleman. Afterwards, take a stroll along the narrow streets of the Oltrarno's artisan quarter to peek in the workshops of the master Florentine craftsmen.
Full-Day Walking Tour of Florence (6 hours)
For a fantastic day in one of the world's most amazing cities, combine any of the two following tours for a spectacular overview of this cultural and artistic jewel. Florence Walking Tour, Uffizi Gallery's Works of Art, Accademia Gallery and the Medici Family, Pitti Palace Museums and the Oltrarno Artisan Quarter, Florence for Kids and Jewish Heritage Walking Tour. Departure is at 9 a.m. from the client's hotel. Please see above for more in-depth descriptions of each tour.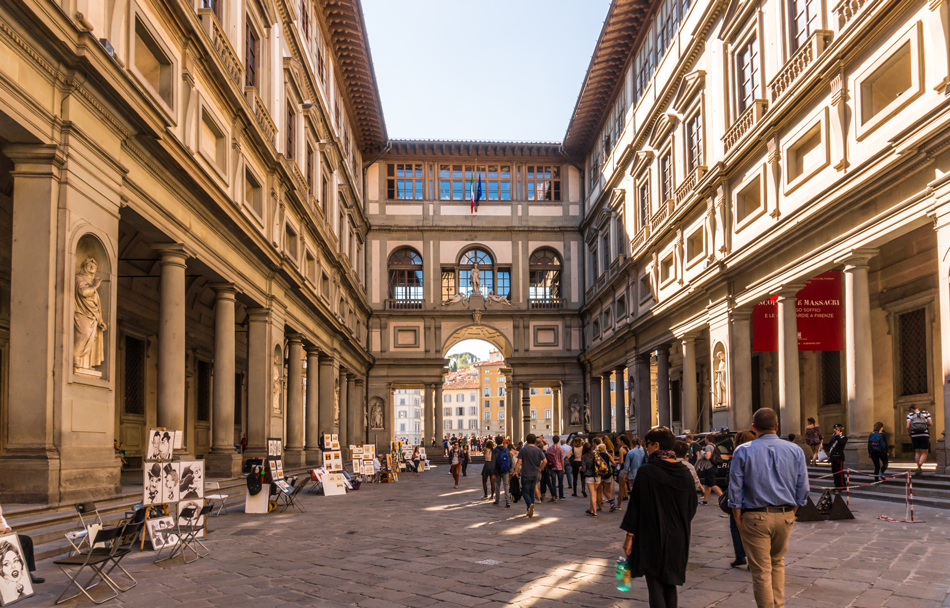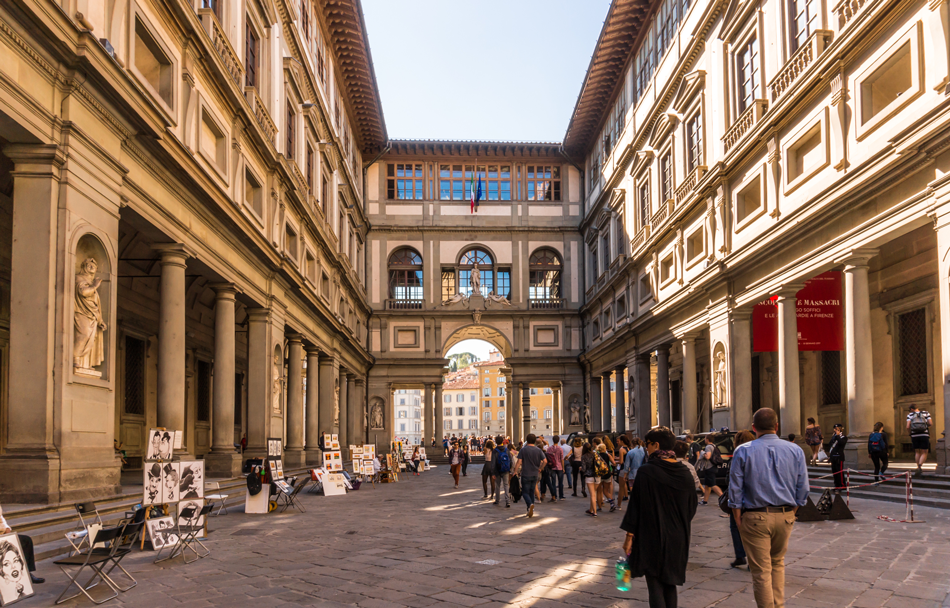 Our areas of specialty include private tours & transfers in Florence, Milan, Rome, Tuscany, Amalfi Coast and Capri, Venice, Portofino, Livorno, Naples, Sorrento, Civitavecchia. We also manage numerous luxury villa rentals in Tuscany and Umbria as well as apartments in Florence.
Please call or email us for a custom itinerary created just for you.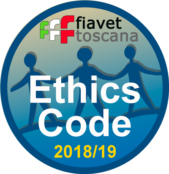 Fiavet Toscana Ethics Code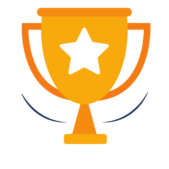 Vatican & Colosseum Accredited Tour Operator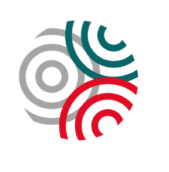 City of Florence Tour Operator